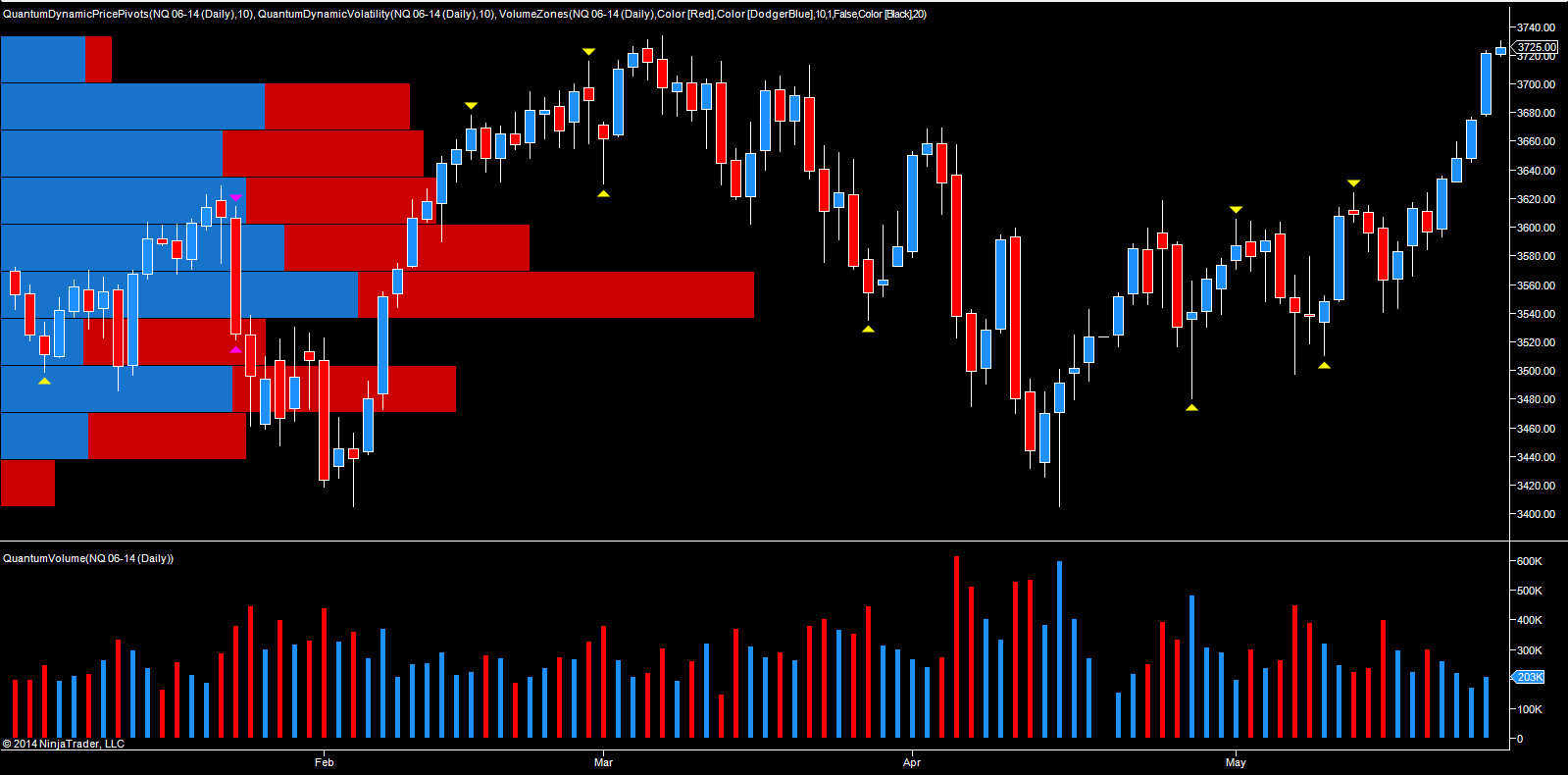 With the VIX now posting historical lows and having recently broken through an extremely well defined level of price support, it is time to take a look at the major indices  to see where equities are likely to be heading in the coming weeks. And as a starting point let's consider both the YM and NQ futures.
The daily chart of the YM really tells its own story as it approaches and tests the key price point of 16,700. This is a price point which has seen the index sell off sharply in the past and is therefore absolutely critical, if any sustained bullish momentum is to continue. The corollary, of course, is should this level be breached in the next few days, which is certainly the signal the VIX is sending, then we are in for an extended phase of bullish price action. However, what is concerning are the daily volumes and over the last four futures trading sessions we have seen the market rally from 16300, but on falling volumes, so hardly a sign of strength. Nevertheless, provided any breakout above the current level is accompanied by strong and rising volume then we should see 17,000 tested and broken in due course.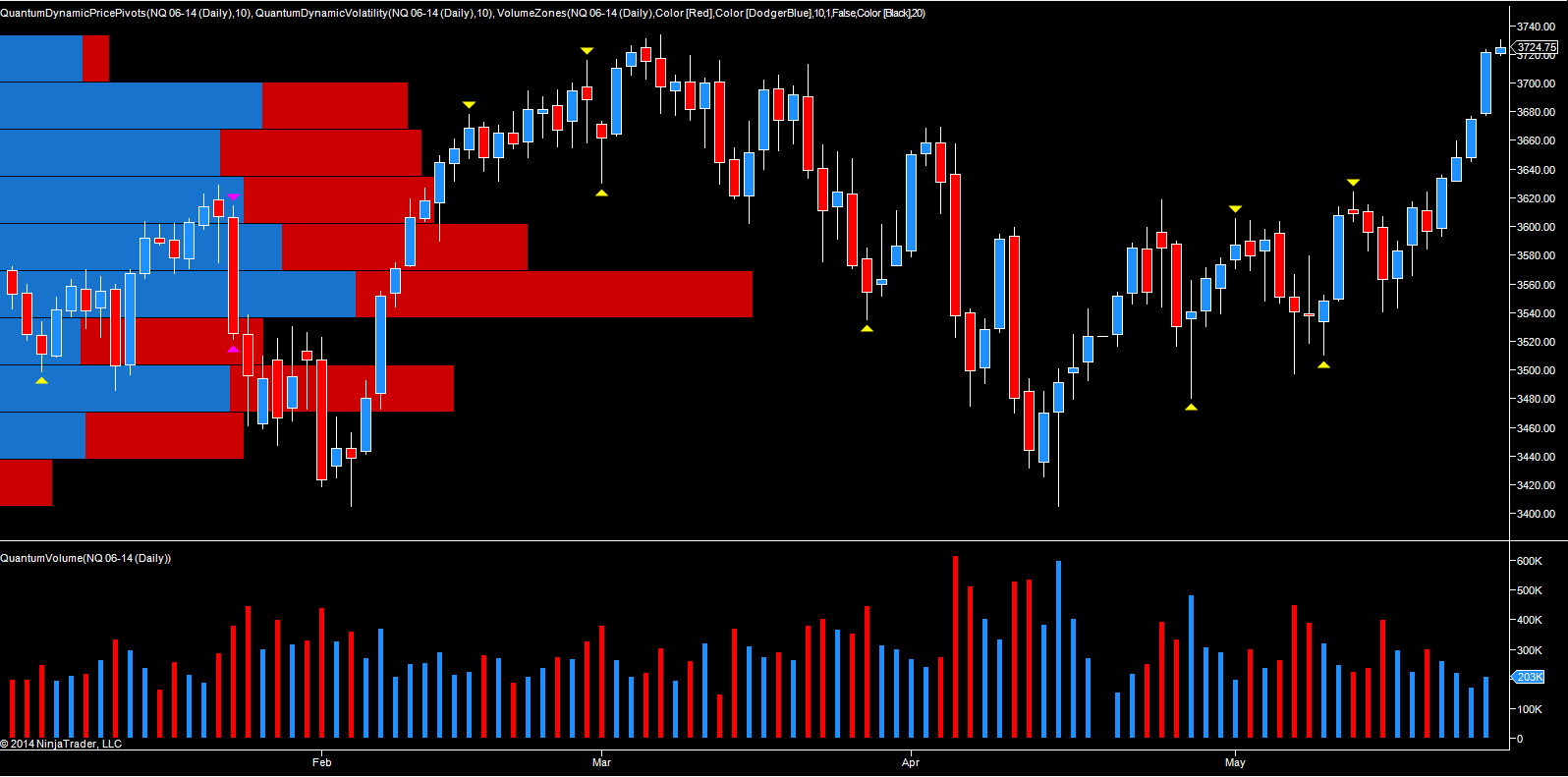 Moving to the NQ daily chart the picture here is much the same. The breakout through the congestion phase in the 3600 area, whilst strong, has been accompanied by falling volume. In addition the NQ too is now testing a key price level, at the 3740 region which saw the major sell in March this year. As for the YM, if this level is broken with strong and rising volume then expect to see this index, along with others, extend gains further moving to 3800 and beyond in the short to medium term.
By Anna Coulling