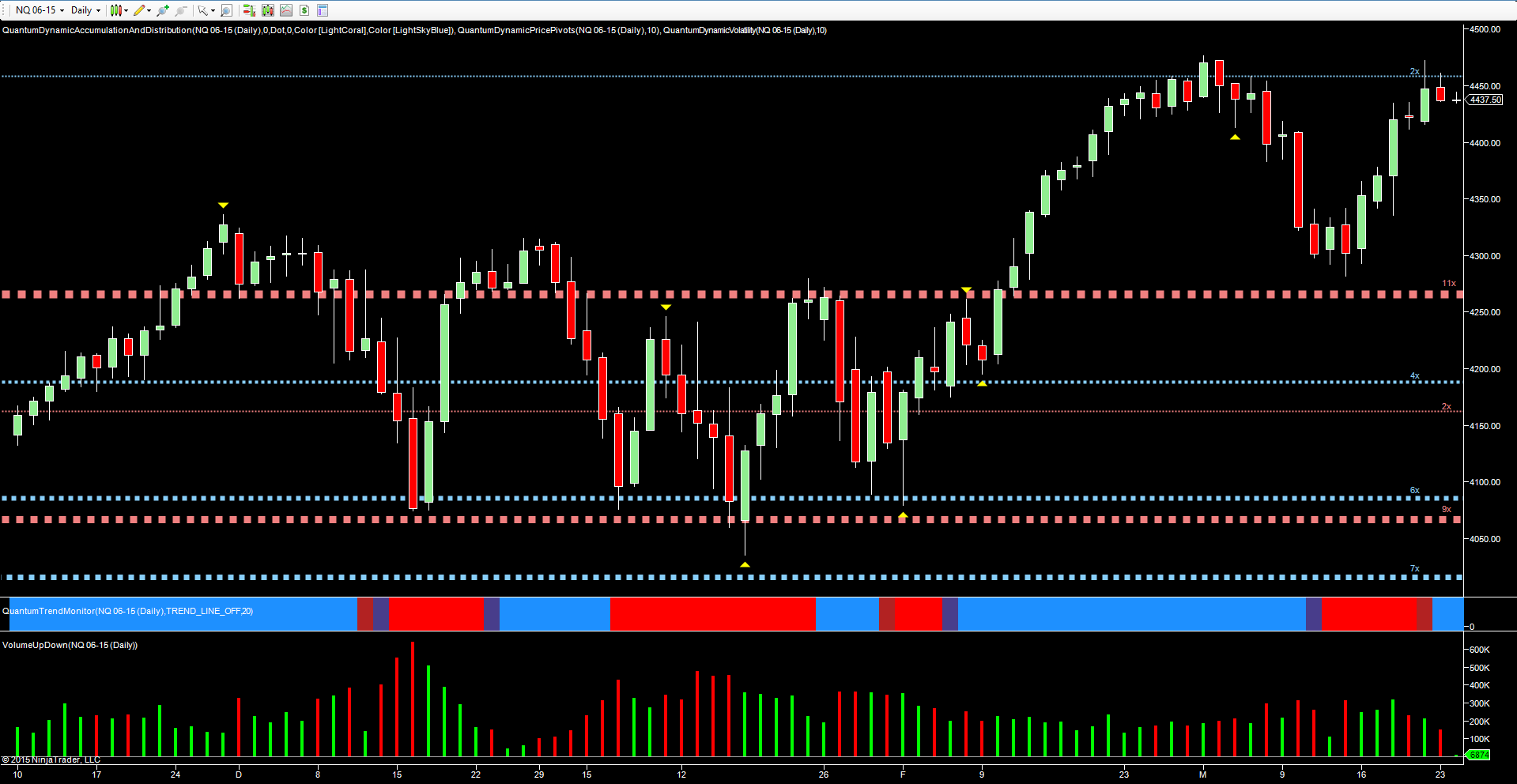 It's a testing time for US equity markets in every sense of the word with the principal indices of the YM, the NQ and the ES all exhibiting similar price behaviour following the recovery from the long over due correction of earlier in the month. For the NQ emini, the ceiling of resistance is now firmly in place in the 4470 area on the daily chart, with the correction of early March touching a high of 4476.75 before rolling over, and tested on Friday last week with a touch of the 4472.25 level. Whilst yesterday's price action failed to reach this level, closing lower, the NQ did again test the underside of this region in a day of quiet trading. Overnight on Globex, the index has continued move lower to trade at 4437.50 at the time of writing.
Meanwhile the candles of the last few days with their upper wicks signalling a pause point in preparation for any breakout, the associated volumes remain broadly supportive and in agreement, with no evidence of any major selling from the insiders just yet. Therefore, in the short term, and for the current bullish trend to continue, we now need to see a sustained move through the 4475 area and accompanied with rising volume.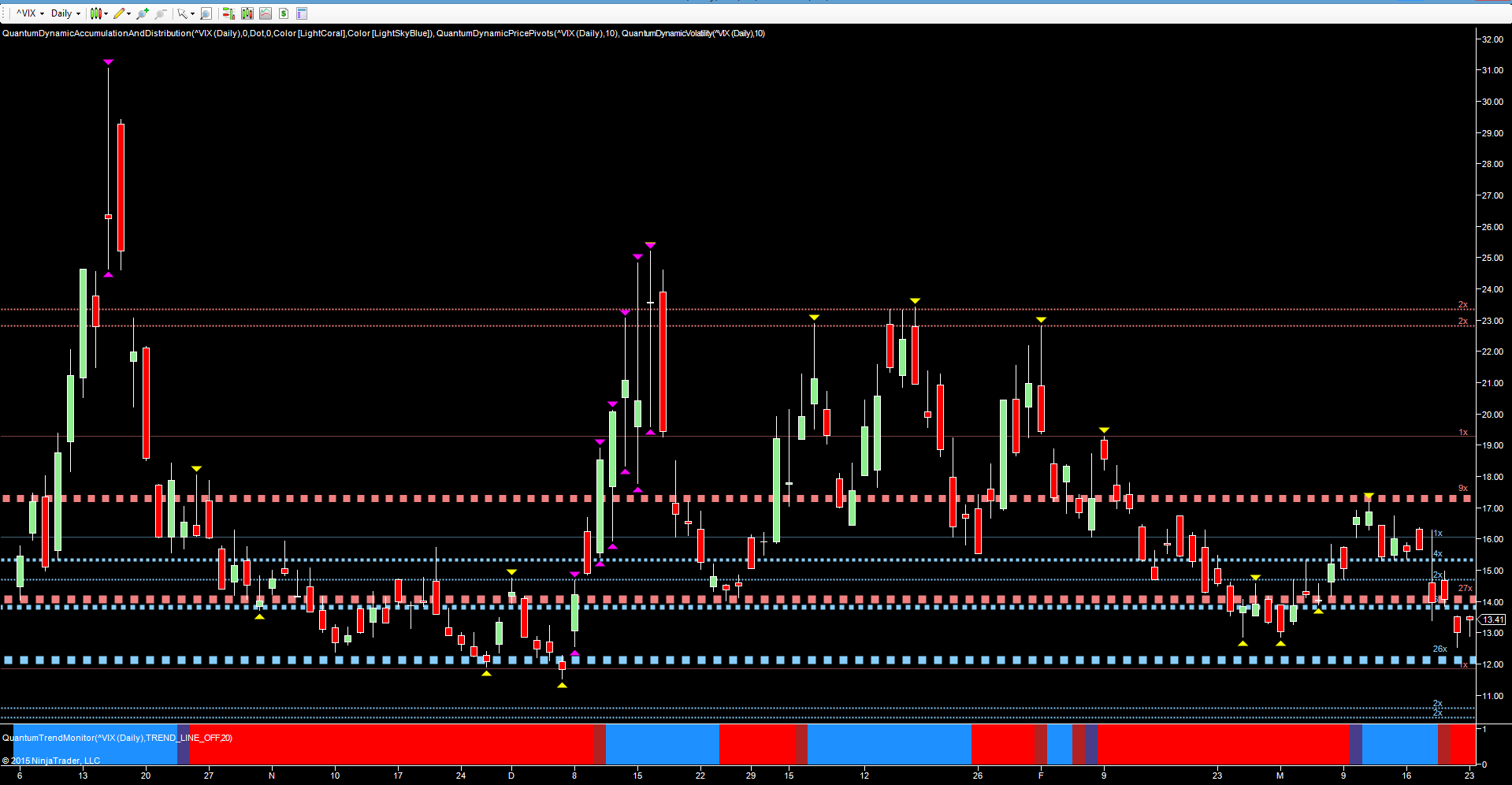 The VIX too is confirming the current picture as it continues to probe and test the lower levels of the index, with the platform of support in the 12.00 area, continuing to hold firm. Should the NQ, and indeed the other major US indices break higher, then the VIX is likely to break through this platform and head lower towards the 10.50 region, where further minor support now awaits.
By Anna Coullling
Charts are from NinjaTrader and indicators from QuantumTrading