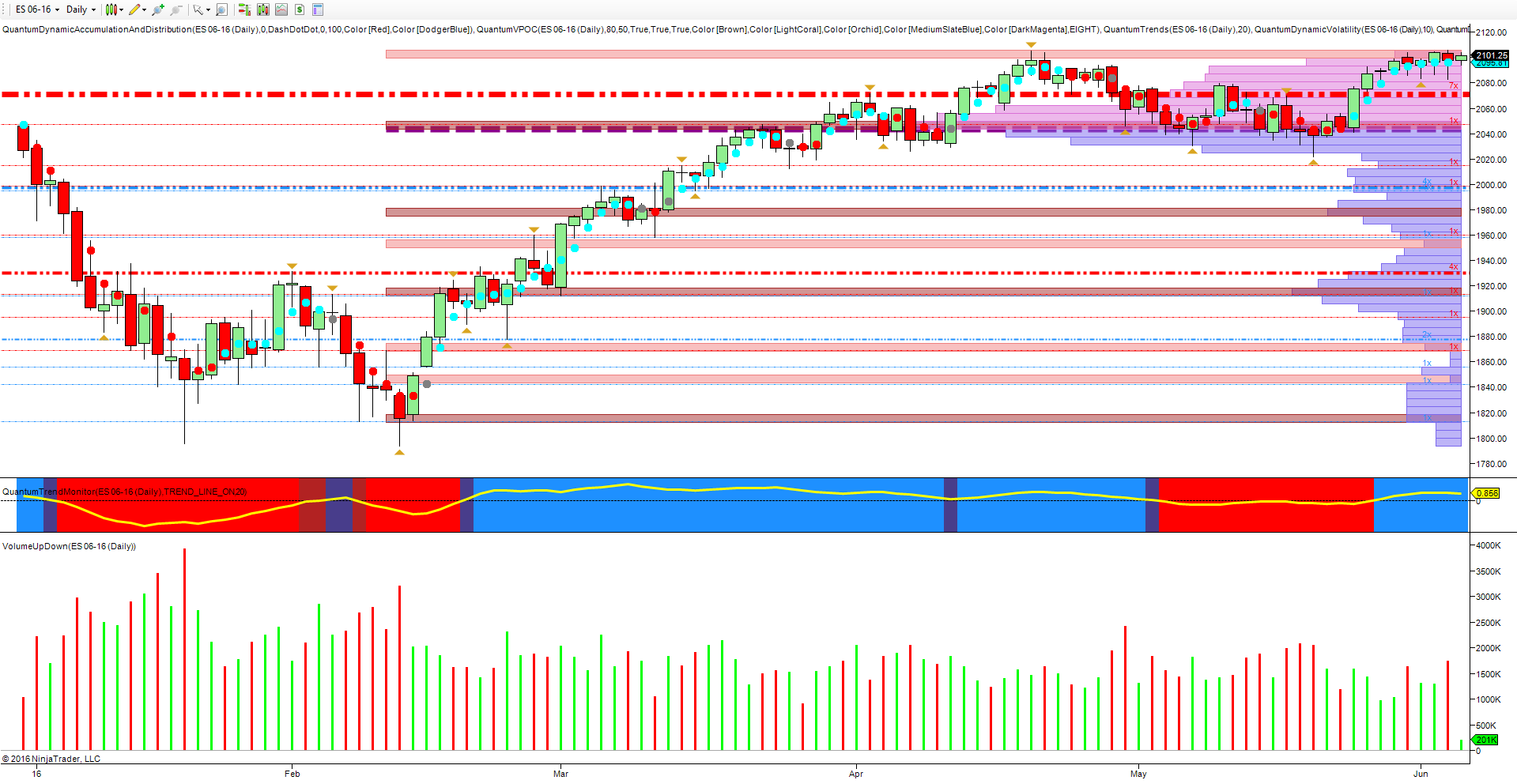 Like nervous students awaiting their end of year exams, so the major US indices are all approaching new high ground with equal trepitation, with the ES emini a classic example of the tension that is now building on the daily chart.
Last week's price action was classic, with the index peering over the wall of worry, only to withdraw and close the session on narrow spread candles with small wicks. Indeed this price action mirrored that of mid April where the index touched an intra month high of 2105.25 before capitulating and moving lower to test the strong platform of support in the 2040 region. And here is where the volume point of control now sits. This has been a level that has offered a strong platform in preparation for an assault into new high ground, and with the secondary level above at 2070, continues to signal bullish momentum for equities.
However for this sentiment to develop we need to see a wide spread up candle associated with strong volume, and one which closes up towards the 2120 area. Anything less, will be the signal for a reversal to test the well trodden support region in place below.
By Anna Coulling
Charts from NinjaTrader and indicators from Quantum Trading