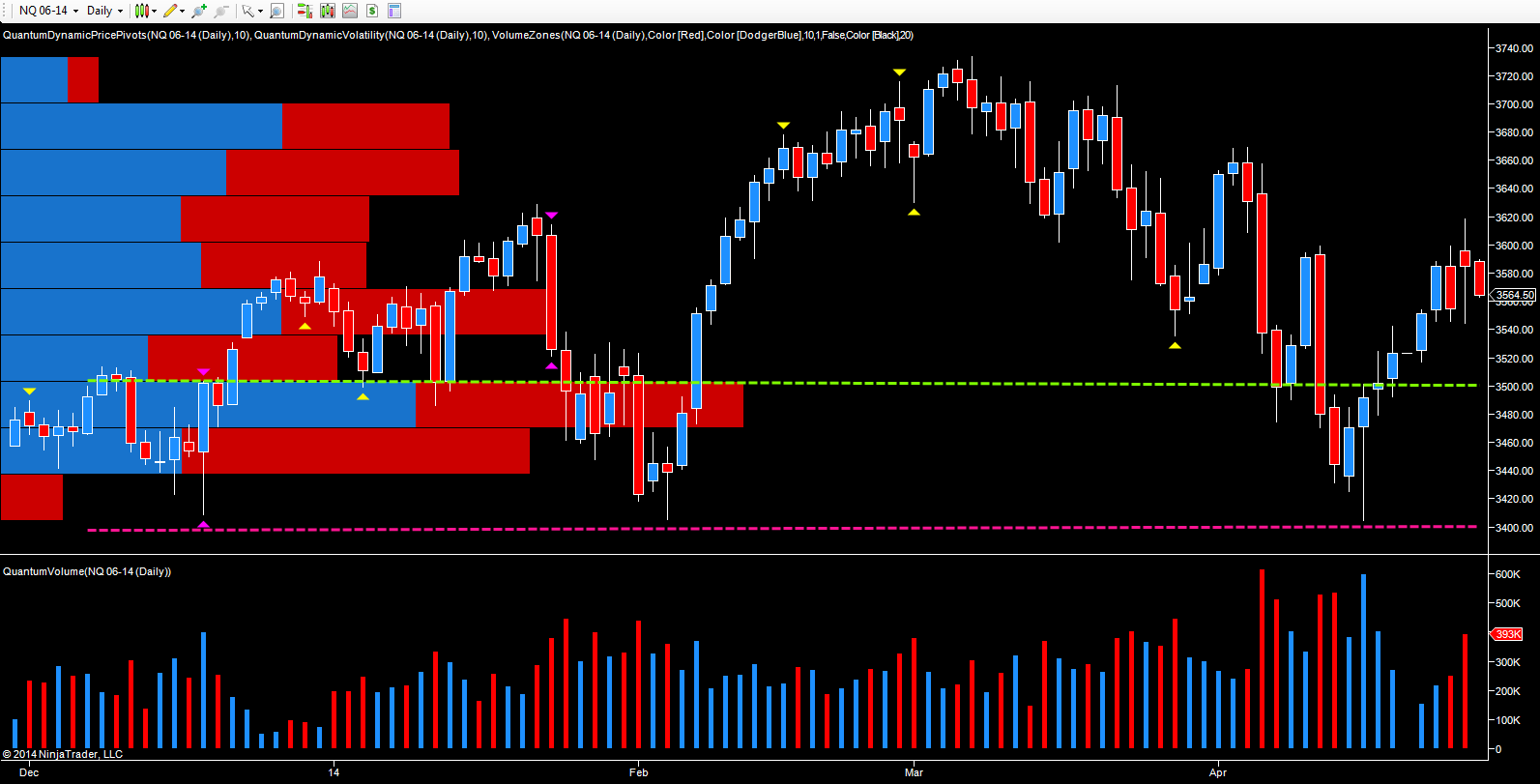 Yesterday was a day of indecision for many markets, with prices oscillating back and forth as recent short term trends stuttered to a halt once again. The NQ E-mini was a classic example, with the candle closing as a long legged doji, sending a clear signal of market indecision at this level, and a possible short pause or reversal. The recent bullish trend for the index was clearly signaled with the hammer candle and ultra high volume of two weeks ago, and indeed I wrote a post at the time, suggesting that the market was set to rally from this level.
However, the response so far has been weak with the consequent rise in the index, associated with falling volumes, clearly indicating a lack of strength in the move higher. Whilst some of this lack of volume could be attributed to the Easter holiday, nevertheless this lack of interest was also evident following the weekend, with the market rising on low volumes, before finally running out of steam in the 3600 area. Yesterday's volume was high under the long legged doji candle with the index trading lower on Globex at 3567 at the time of writing.
The key level of price support remains at 3500 as shown with the green dotted line on the daily chart, a level that may be tested in the next few days. Provided this level holds firm, then the index should bounce back, but any breach here, is likely to see a test of the key 3400 region, with any break here signalling longer term bearish sentiment for equities.
By Anna Coulling