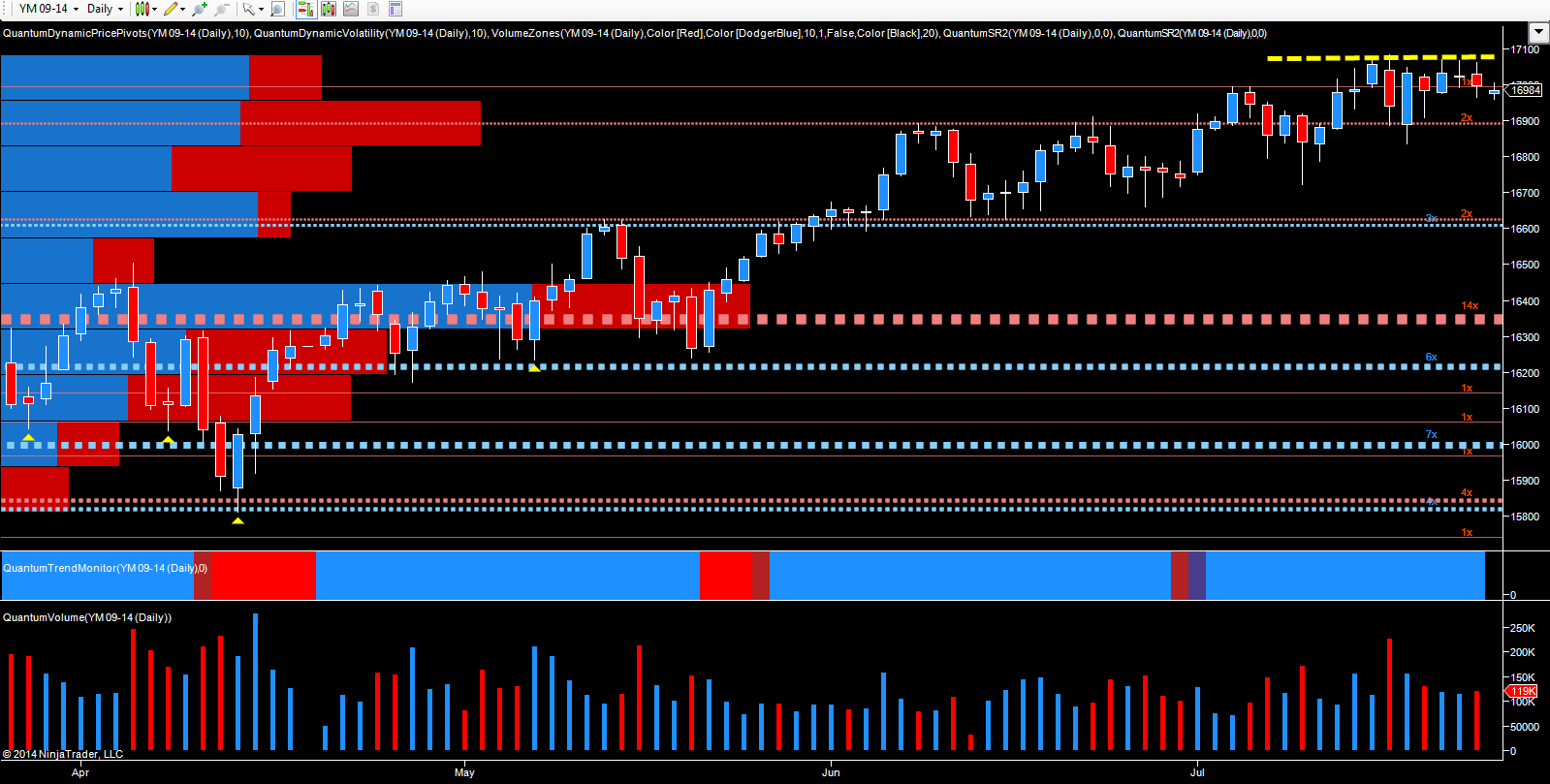 The E-mini YM and indeed several of the major indices are now looking increasingly exhausted at the current trading levels, with yesterday's price action on the September futures contract trading in a very narrow range, moving between a high of 17,063, to a low of 16,965 before closing at 16,998 on the session. This followed Wednesday's price action which was even more contained, with the daily chart once again closing with a small doji candle. The resistance level is now clearly defined with the yellow dashed line and in the 17,085 region on the chart, which is now a substantial barrier to any move higher in the short term.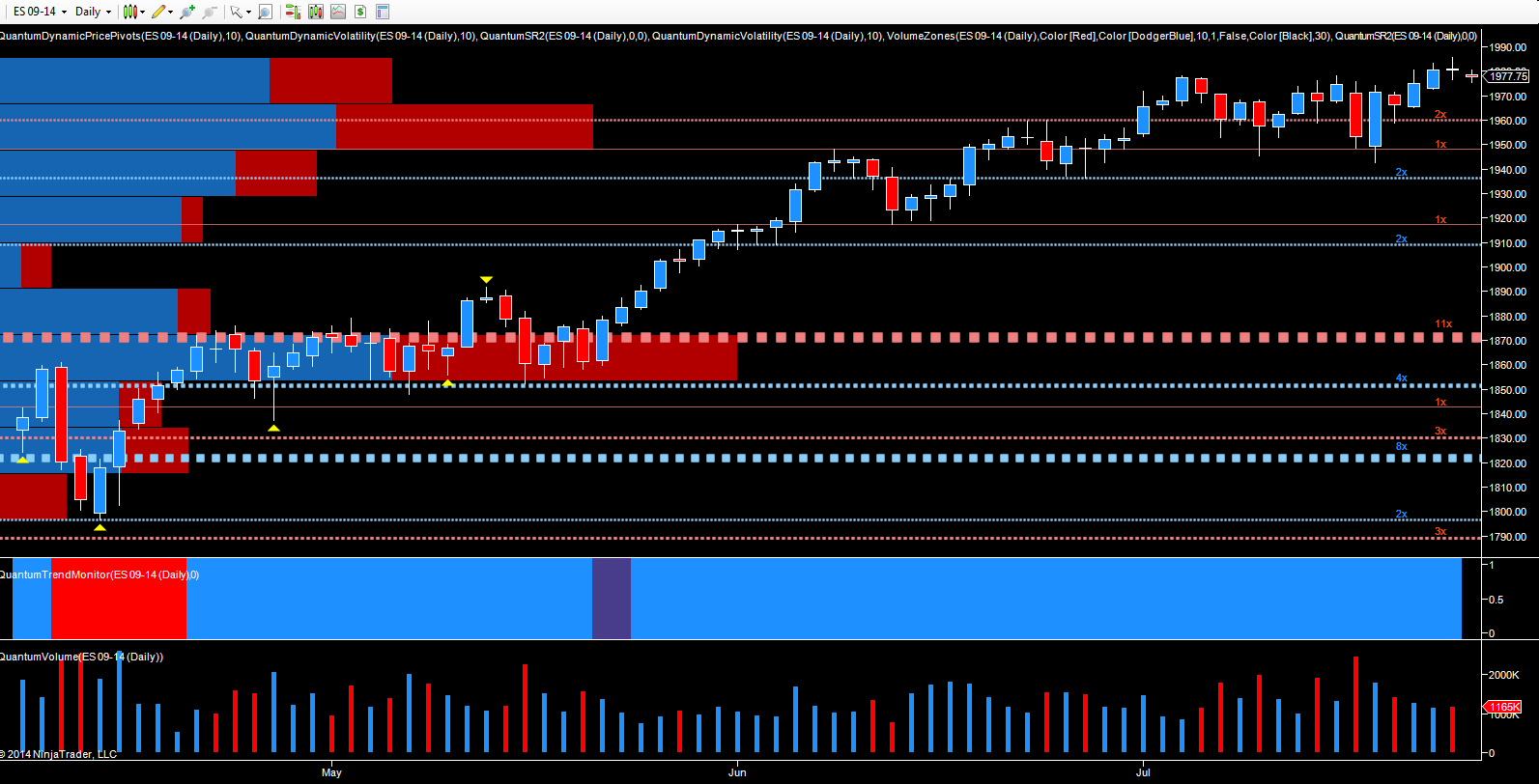 The E-mini ES contract is also flashing it's own warning signals, with yesterday's trading session closing with a tiny doji candle, and confirming the weakness at this level with further indecision to come. What is also interesting here is the volume profile of the last few days, with a rising market combined with falling volumes, a sure signal of a pause at least or a longer term reversal. However, before anyone suggests this is 'the big short' it is anything but, as we have yet to see a selling climax in any timeframe for any of the major markets. More likely is some short term weakness coupled with thin markets in mid summer, and provided there are no major market shocks from the Middle East or elsewhere, then bullish momentum remains firmly in place for the time being and in the longer term.
Short term, expect to see a move lower with the ES possibly moving back to test the support region in the 1950 area, with the YM and others following suit. The NQ, which to date has been leading the pack higher is also trading lower this morning to complete the weak picture, as markets prepare for the US Core Durable Goods release later this morning.
By Anna Coulling