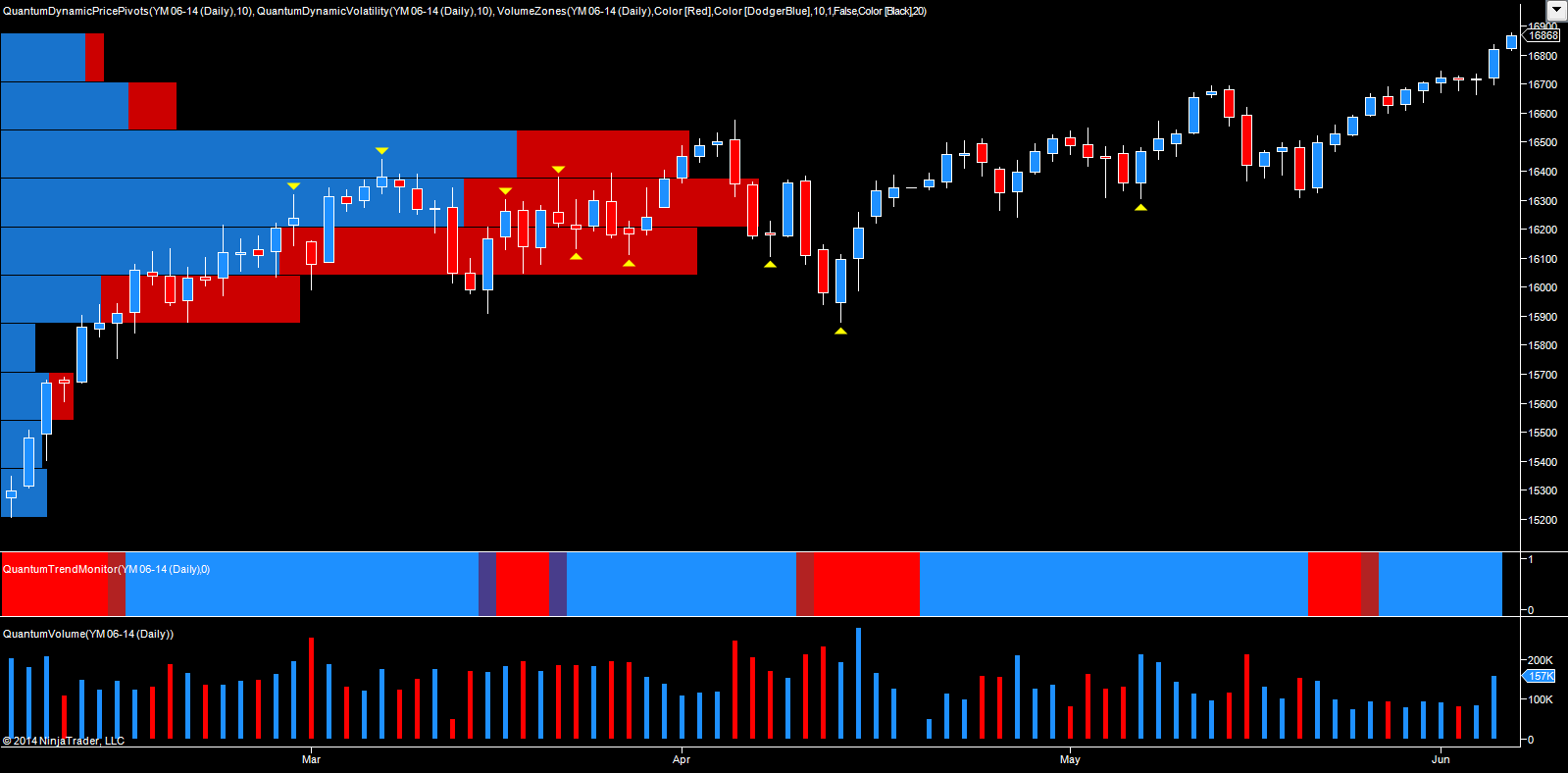 Yesterday was a seminal day for equity markets in the US, with all the major indices breaking through key technical levels, as the bullish momentum picked up speed once again, with the doom mongers left to wonder where it all went wrong … again!
For the E mini YM and the June futures contract it was a move beyond the 16,700 region where the market had paused in a short term congestion phase, with the index closing strongly higher yesterday on a wide spread up candle coupled with strong buying volume, validating the breakout. Following the NFP release, this bullish tone has continued on Globex ahead of the physical open with the index continuing to climb higher and on towards the 16,900 level, which may be breached in today's trading session. With the strong platform of support now in place at the 16,700 area, the index looks set to continue higher, and for once, 'sell in May and go away' may not apply in 2014.
Moving to the Emini NQ June futures, here too we have a similar picture, with the index remaining firmly bullish and surging higher yesterday away from the consolidation phase in the 3720 to 3740 region. Once again, the wide spread up candle was associated with solid volumes, confirming a move supported by the big operators, and sending a strong signal of further bullish momentum, in the short term. The next logical target here is the psychological 3800, with 4000 now firmly on the horizon longer term.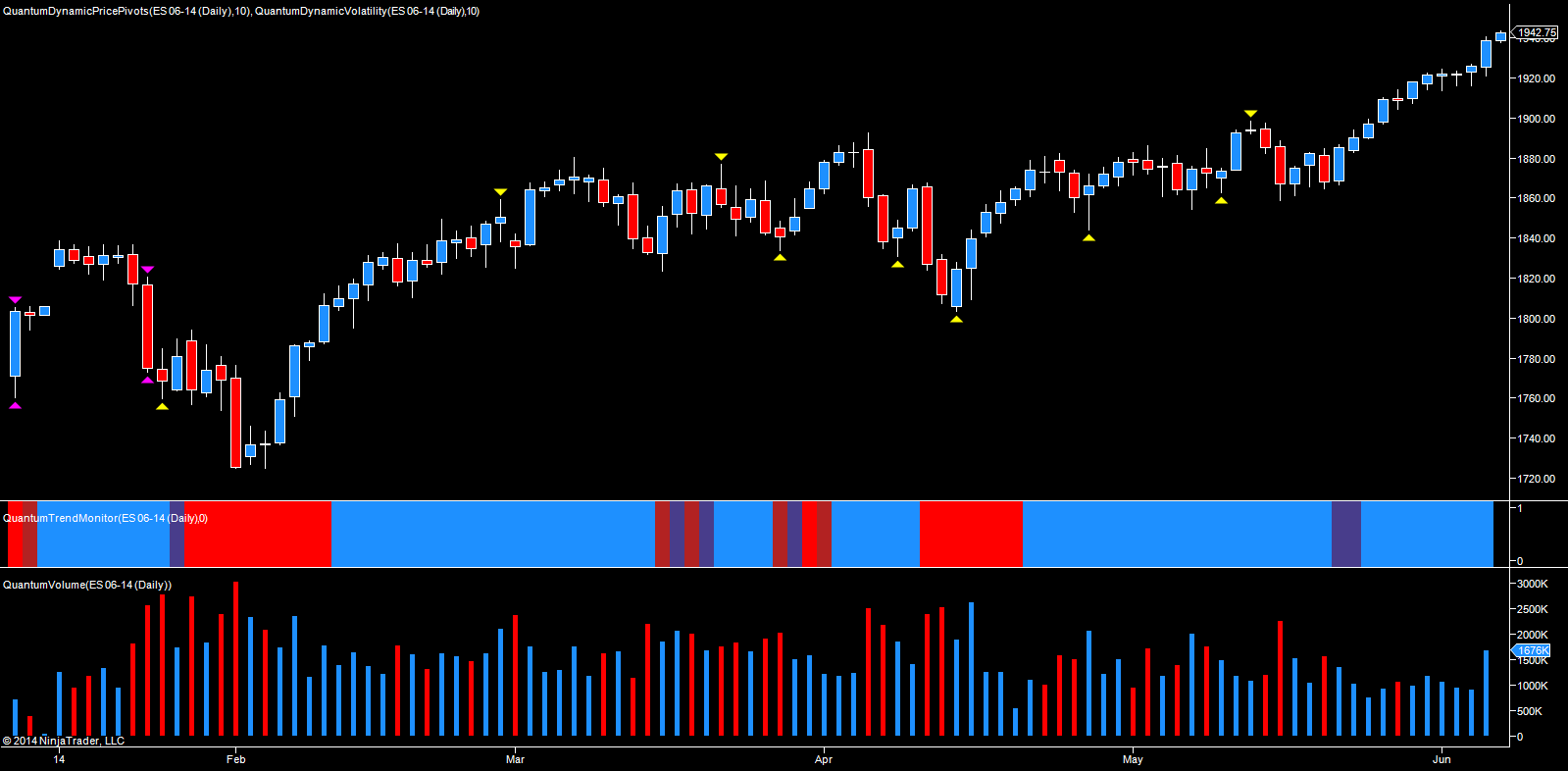 To complete the set the Emini ES June futures is sending the same bullish signal, with this market now eyeing the 2000 level in the medium term, so it seems the bears will have to wait a little longer, for the much heralded collapse in equity markets!
Finally, the VIX too is sending it's own strong signals, as it continues to navigate its way towards single figures on the daily chart, having broken below its own technical level in the 12.50 region in the last few weeks.
By Anna Coulling