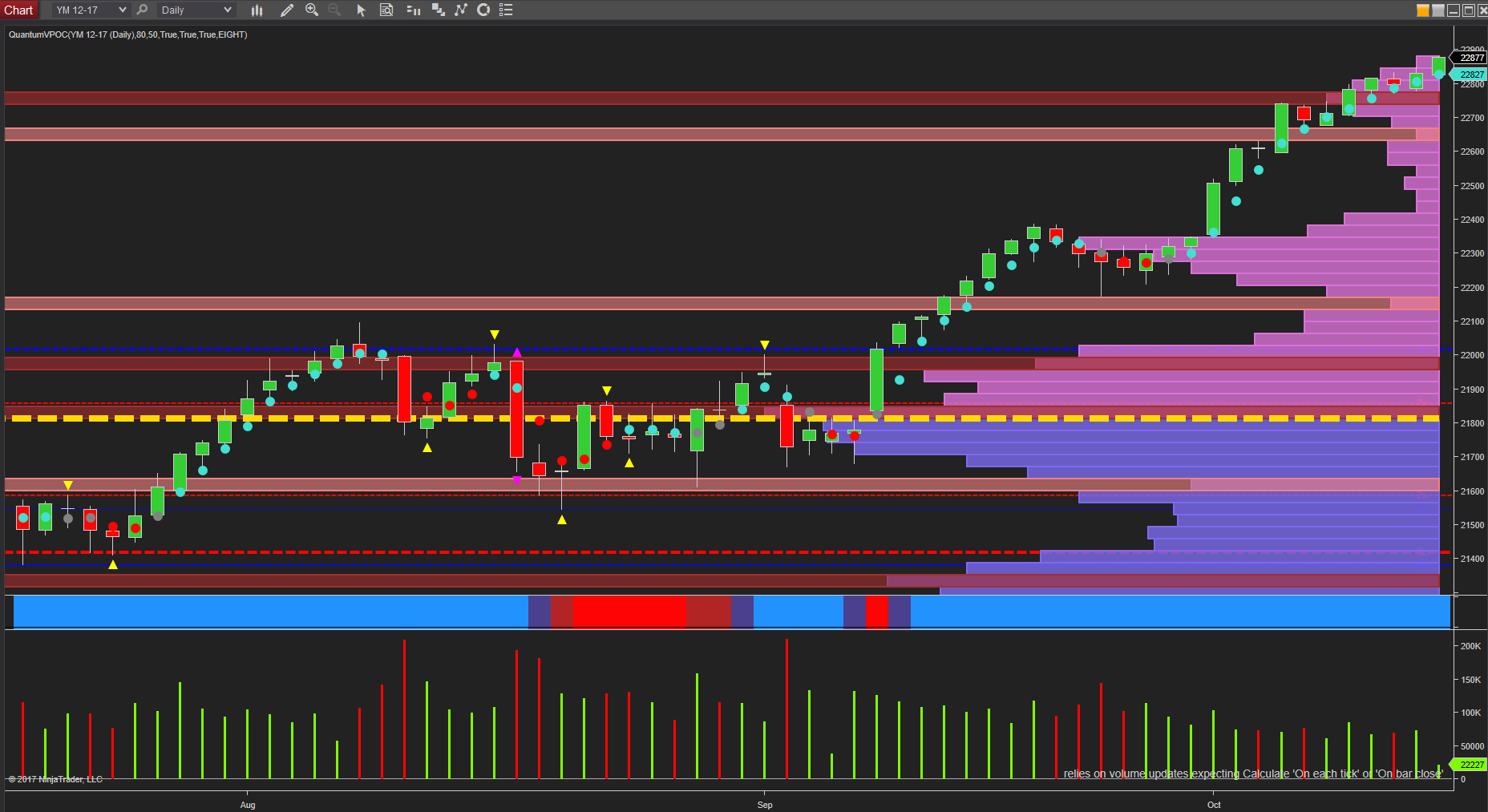 For nervous investors with a fear of heights, the words of Jesse Livermore echo through the trading ages, as he exhorted fellow traders that a stock was never too high to buy or too low to sell. And the former is of course the more appropriate here, as the YM emini futures reflecting the cash markets, continue to extend ever higher into the rarefied atmosphere of new high ground. For those who trade or invest with an opinion, this is all too much as the market should NOT be continuing in this way, and the 'big short' should now be well underway. What these traders and investors think is irrelevant. The facts are that equities look set to continue their longer term bullish trend once again this week, with a positive start today helped higher with good news from China, with new Yuan loans rising to 1270.0B vs 1100.00B expected, PPI coming in better than expected at 6.9% against 6.4% forecast, and CPI data coming in on target. This positive news was also helped by a statement from PboC Governor Zhou who stated that China's economic growth is to hit 7% by H2.
From a technical perspective last week's pause and minor congestion phase in the 22,780 area appears to have been taken out in early trading, and provided we see a daily close above the 22,840 area, then this will provide a further springboard and platform for a continuation of the move higher, and supported with good volume on the daily chart. The volume point of control continues to remain firmly anchored in the 21,800 area, and with only a low volume node ahead, and little in the way of price resistance, progress higher has little to impede further progress.
And for traders and investors still waiting for the 'Big Short' their time will come once we see a climatic selling climax which will be characterized by dramatic volatility and volume spikes. But until this appears on the chart the YM, and its sister indices will continue to defy gravity.
By Anna Coulling
Charts from NinjaTrader