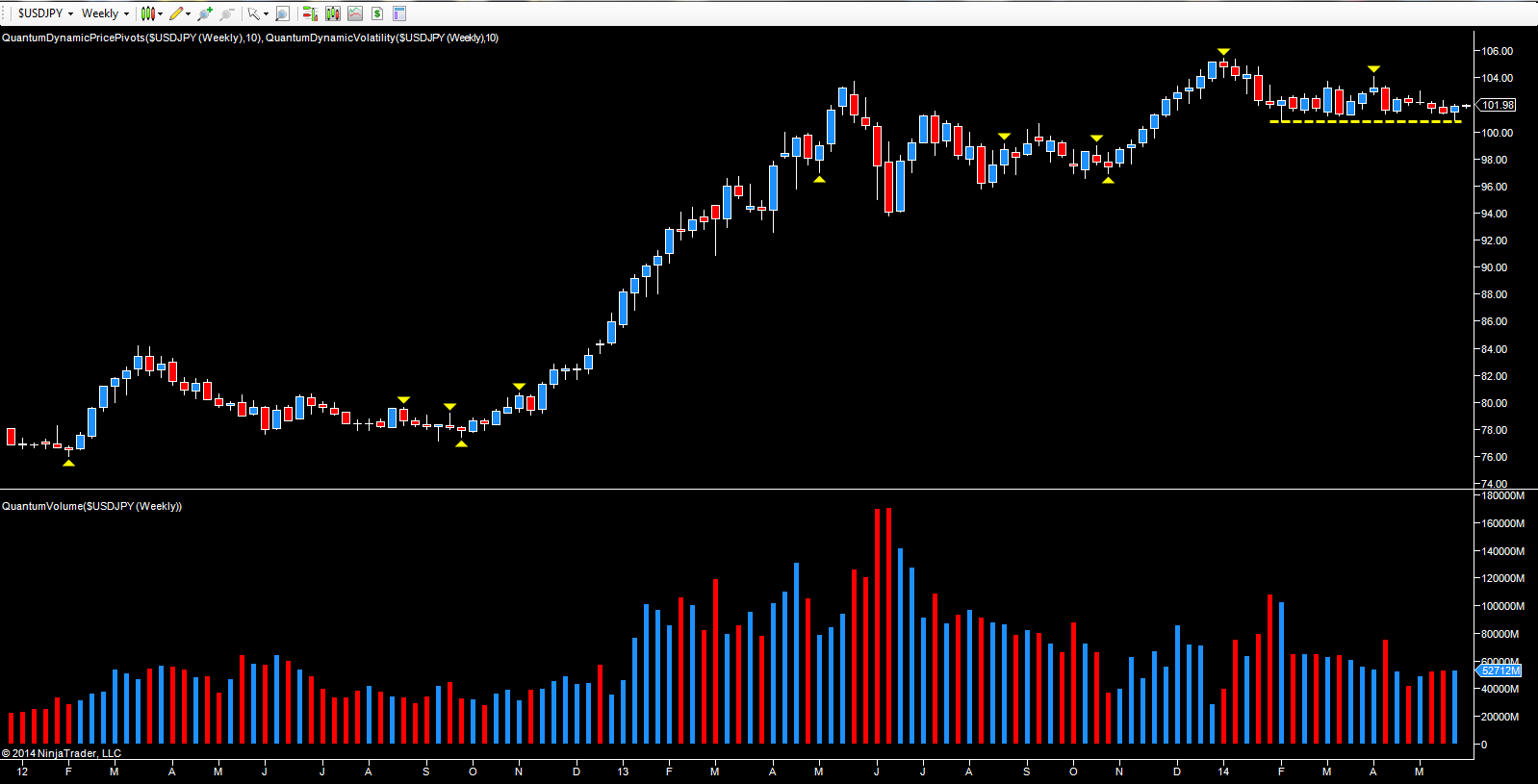 Whenever markets are in a consolidation or congestion phase many traders become very, very frustrated as price action oscillates, contained within a relatively narrow range. However, such periods should be seen as presenting wonderful trading opportunities as patience will be rewarded once a firm direction is established. As I mentioned in my books, congestion phases are the spawning ground of new trends, and for a brilliant example we need look no further than the weekly chart of the USDJPY.
This pair is, of course, a bellwether for market sentiment. In other words when markets are optimistic the USDJPY will be rising as traders and investors use the YEN for funding higher yielding (and riskier) assets. When the pair falls markets are usually retreating into the USD and treasuries for safety.
2014 has been characterised with the pair trading in an extraordinarily tight range between 100.50 to the downside and 104 to the upside and all on average volume. In many ways this is similar to the congestion phase last seen in mid to late 2012, prior to the BOJ's shock and awe tactics which sent the pair rocketing skywards, price action which was accompanied by strong and rising volumes.
For trend traders the key is patience, and for others this is a great opportunities to apply some more sophisticated option trading strategies to take advantage of this lack of direction.
By Anna Coulling