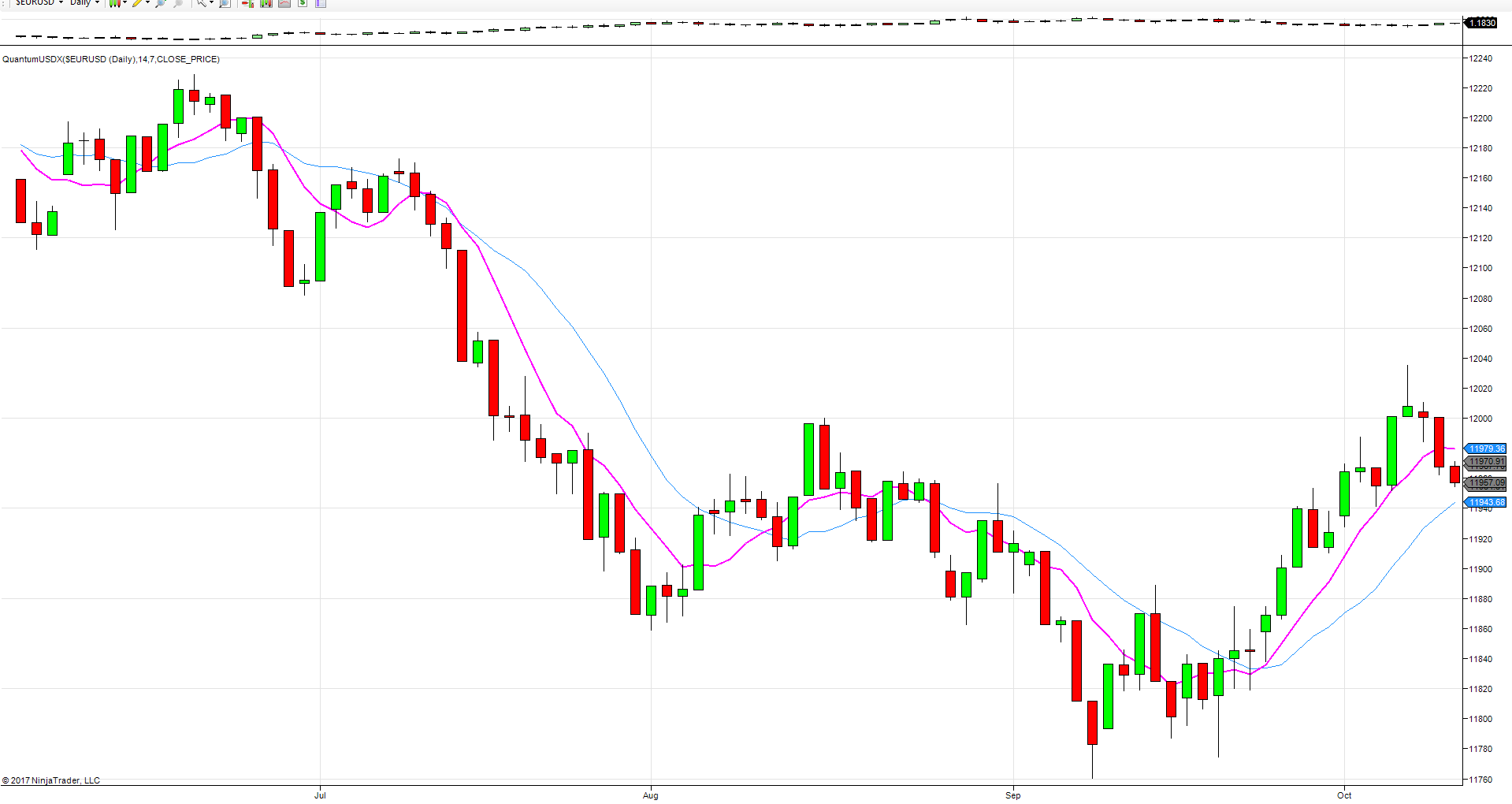 With the FOMC minutes due for release later today it's time to focus once again on the USD index on the daily timeframe. And in the last few days it has been no surprise to see the dollar weakening technically, given the daily candle of the 6th of October which closed in classical fashion with a deep wick to the upper body and a narrow spread as the index approached the 12040 region before closing well off the highs at 12,007. Yesterday's price action confirmed this weakness with a wide spread down candle thereby taking the index back to test the potential platform of support now waiting below in the 11,960 area which was breached earlier in the month. Overnight this negative tone has continued, but at a much slower pace and with the minutes now on the horizon, any price action today may be contained in the current range.
As always, the talking heads have been out in force over the last few days, with FED Kaplan leading the cacophony of voices and in particular expressing concern over the 10 year yield curve and the potential for the development of an inverted curve as longer term yields fall below the shorter term. He then went on to say that he is 'mindful of waiting too long to raise interest rates' but that the FED can afford to be patient for the time being because 'economic growth is not running away'. Mixed mesages from a soft hawk, so nothing particularly unusual but we do need to take note as he has a vote on the Committee.
But with the market having already factored in a further rate hike this year, statements, comments and minutes will inevitably carry more weight with markets as traders and investors now look for clues and signals into 2018. Last week's NFP will have done little to clear the muddy waters, with the headline number moving to negative, yet the underlying data seen as very positive. So as the great comic Tony Hancock once said in his films when considering another artists work…'confusion, confusion, all I see is confusion'!
From a technical perspective, should the support level hold in the 11,950 area, then this will provide the platform for a further move higher with the 12,000 area now developing into the next region of resistance in this timeframe. If this is breached, then a move towards 12,100 in the longer term is the next likely pause point in a continuing move higher for the dollar.
By Anna Coulling
Charts from NinjaTrader