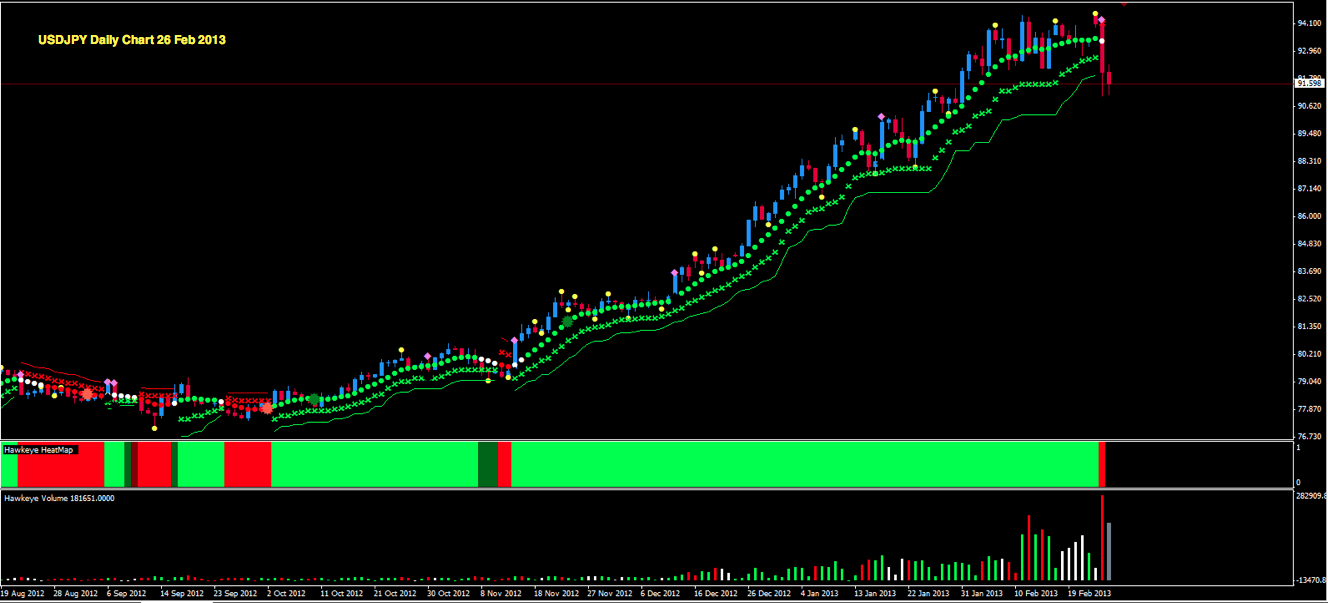 The sell off in the usdjpy was just a further expression of the market's extreme over-reaction to the Italian election which saw the anti-establishment 5 star movement take the biggest share of the vote.  As a result markets sold off heavily, particularly in the Asian session.
From a technical perspective yesterday's move lower for the pair came as no great surprise given the strong resistance area built up in the 94 region and clearly denoted with a trio of isolated pivot highs, all suggestive of short term bearish sentiment.
In addition, yesterday, the heat map transitioned to red and the wide spread down candle was also accompanied by extreme selling volume.  However, despite the sharp reaction yesterday, this has failed to follow through in any meaningful way with the pair now trading in a relatively narrow range in the 91.60 area as markets regain some of their composure.
The longer term outlook for the pair still remains bullish and provided we see a break and hold above the 94 price point the upwards momentum should be regained in due course, with a run towards 100 in due course.
By Anna Coulling
Come and join my live training room and discover why in today's complex markets price behaviour holds the key to your trading success.