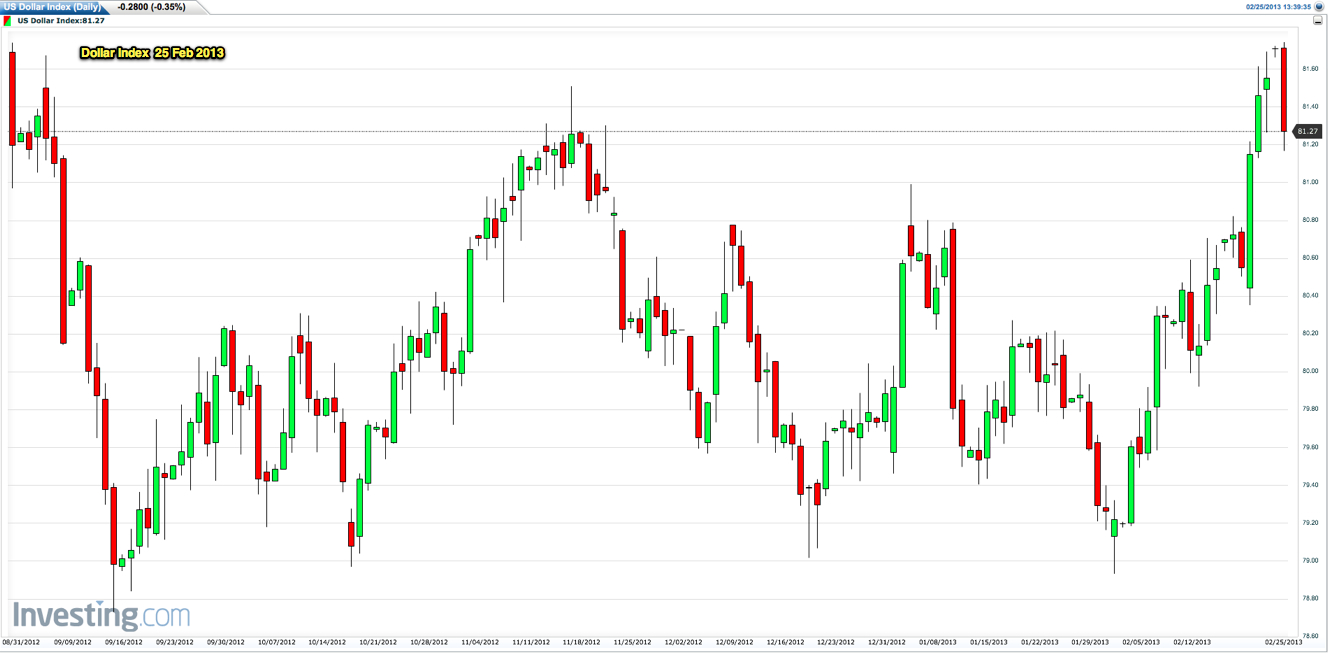 Despite having peeked over the strong resistance at 81.60 area, the dollar index  has failed to follow through in today's trading session, reversing sharply lower as a result.
At the time of writing the index is trading at 81.24 and pushing back into the deep congestion area below, once again.
Friday's candle was a classic long leg doji, clearly signalling indecision and an unwillingness to continue the upward momentum of last week.  However, in a week where political decisions in the shape of the budget sequester in the US which is due to take place on Friday, 1st March anything can happen.  So this current pullback may simply be a temporary reversal.
In addition, a significant technical level is now in place in the 81.10 price area and provided this holds, coupled with a move beyond the 81.70, then the upside momentum will return.  However, should the 81.10 level fail to hold then expect to see a return to the deep price congestion below and back to re-test the 79 area in the medium term.
By Anna Coulling
Come and join my live training room and discover why in today's complex markets price behaviour holds the key to your trading success.