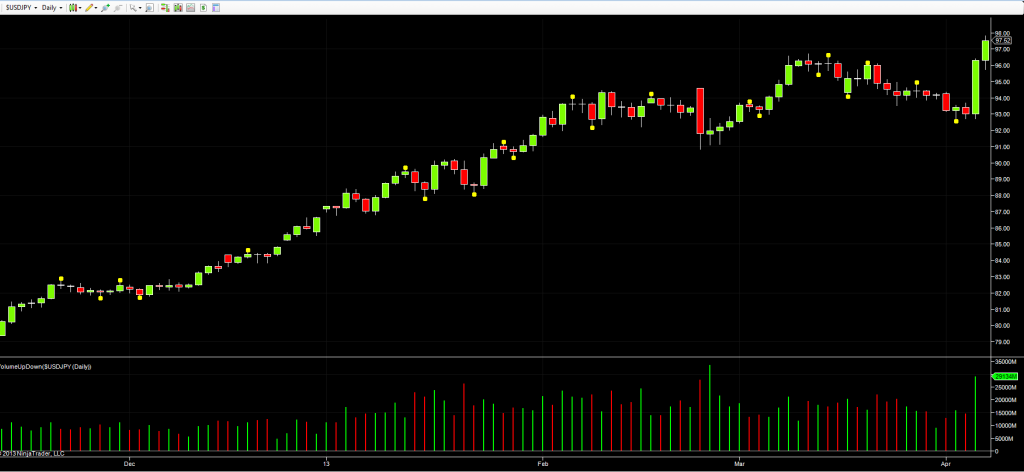 The Bank of Japan took control of it's currency in grand style last week, having duly selected the largest hypodermic they could find, filled it with steroids, and then injected a syringe full directly into the artery of the dollar yen. The results were both spectacular and instant. The pair promptly soared, breaking out of their recent slide lower, and now all we need is some Botox and implants, to keep the momentum flowing.
Friday's price continued that of Thursday, with a wide spread up candle adding further bullish momentum, if any more were needed, and taking us through the key resistance level in the 96.50 region on the daily chart. Whilst Thursday's injection was dramatic, for volume price analysis traders, the price action was validated with extremely high volume, a strong confirming signal that this was indeed a valid move higher, and not a trap up move by the market. Friday's price action tested the 98.00 region, before closing the week at 97.52, and now preparing, albeit with some medical assistance, to test the psychological 100 level and beyond in the short term.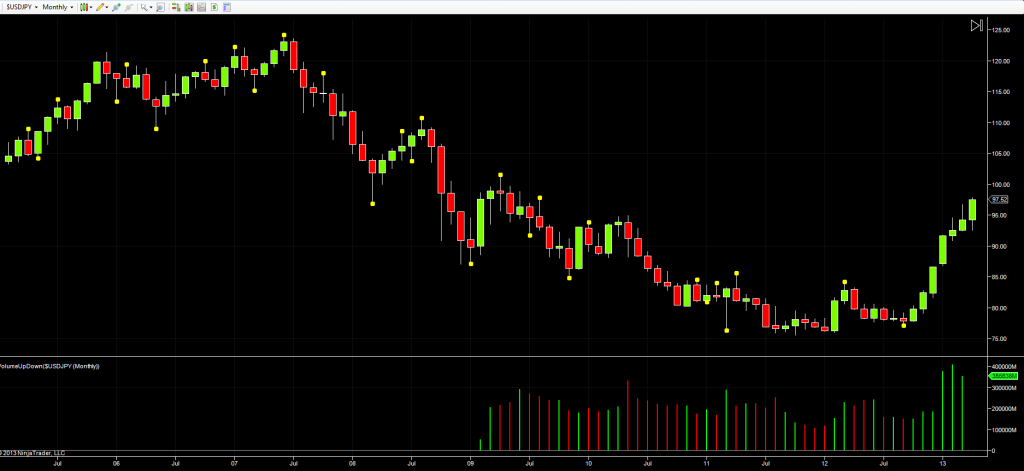 Moving to the monthly chart, here we can see a longer term perspective for the pair, and with the recent bullish trend, supported by strong and rising volumes, we may even see a move on to test the isolated pivot high at the 110.00 level. This may require some additional injections from the BOJ, but with their clear intent now signalled, I'm sure additional steroids, Botox or indeed anything else will be made available, should the need arise in the future.
By Anna Coulling