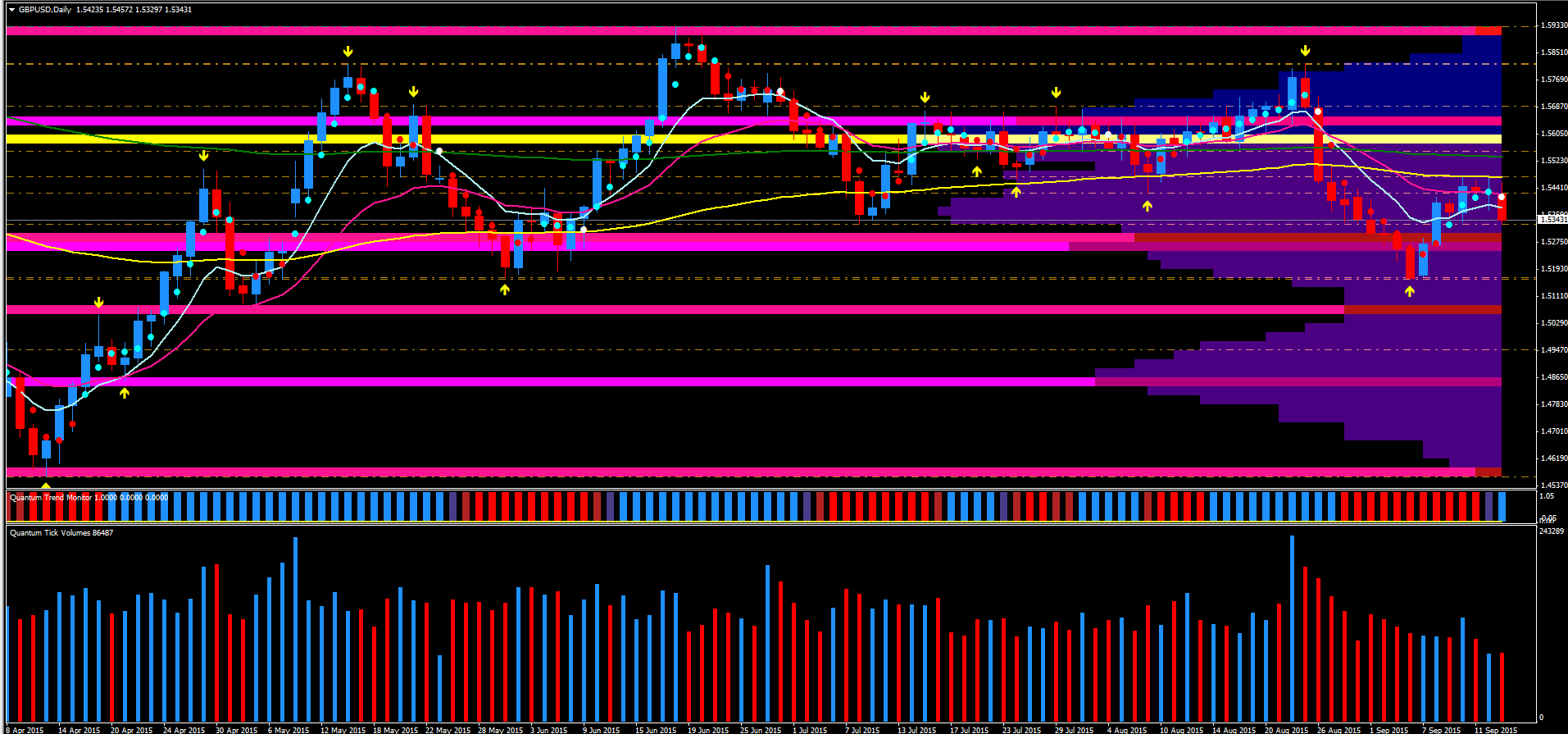 Cable's recent revival which was signalled with a two bar reversal off the strong support platform at 1.5163 came to a juddering halt today on the release of the CPI data. Until this release cable had been testing the 1.5474 area as well as the 100 ma which capped the recent rally.
In today's trading session the CPI coupled with a resurgent USD has seen cable sell off sharply, and as we approach today's close the pair is now looking to test the platform of support now in place in the 1.5329 region, as denoted by the support and resistance indicator. Below this level in the 1.5275 area we also have a high volume node region and for any continuation of the bearish trend we will need to see both these levels breached on high volume.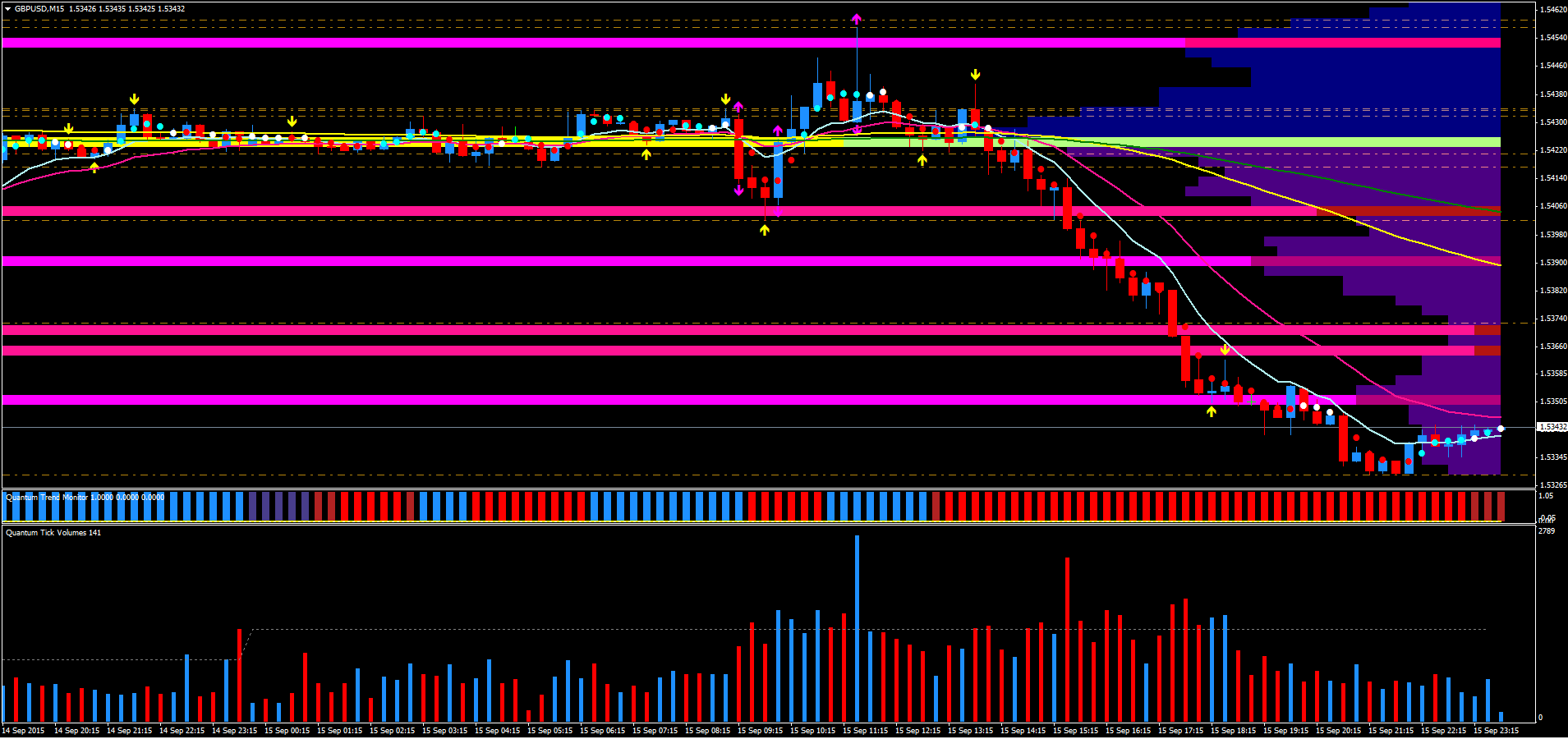 For intra day traders today's price action around the release of the CPI data was a classic example of two things; first volume price analysis in action, and second a classic trap move with the volatility candle, with all the action concentrated at the VPOC (volume point of control).
Here in the UK we used to have a weekly competition called 'Spot the Ball'. This was simply a photograph of a football game, but with the ball removed and the object of the competition was, of course, to place a cross where the ball should be. The winner would be the person with the cross closest to the centre of the ball. My version on the 15 minute chart for cable is to invite traders to place a cross where they think the selling by the insiders took place on the news. Answers to me on a virtual postcard!
This was one of those examples where even traders who are sceptical about volume price analysis would have a hard time denying what is self evident on the chart. The consequent move lower was also further confirmed later in the session with ultra high volume on the break away from the VPOC region thereby confirming the strength of the move. This has been one of those examples where taking points out of the market has been straightforward.
The initial trigger of the volatility candle around the news gave even more weight to the fact that this was a trap move leaving traders stranded at the 1.5460 price point.
By Anna Coulling
Charts by Quantum Trading and MT4