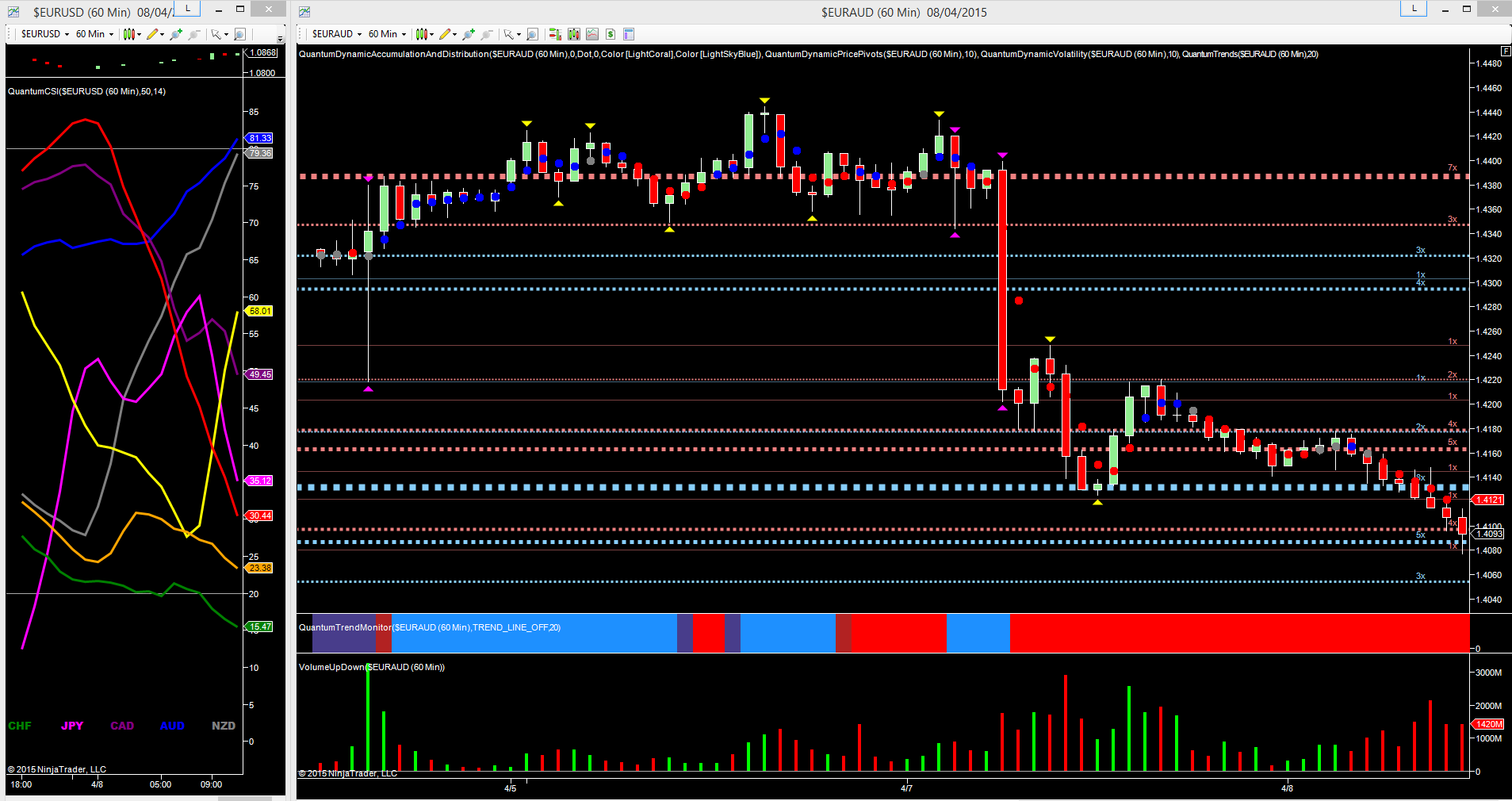 Following yesterday's statement from the RBA which brought a temporary halt to the recent long term bearish sentiment for the Aussie dollar,  the EUR/AUD has continued to move lower in early trading this morning on the 60 minute chart, moving firmly through the 1.4138 region and now testing the secondary level of support in the 1.4090 region. Both of these levels are clearly defined on the accumulation and distribution indicator, with the deeper level of these two now breached in the 1.4138 and as shown with the blue dotted line. This move lower has also been accompanied with rising volume, confirming the strength of the current downwards trend, with the trend monitor indicator also remaining firmly bearish through yesterday's minor rally higher.
The currency strength indicator to the left of the chart, and again on the same timeframe, confirms the current technical picture, with the euro, the orange line continuing to move towards the oversold area, and the Aussie dollar now just piercing the overbought region on the indicator. With no stopping volume evident just yet, this move has a little way to go, with the next level at 1.4050 now on the horizon.
By Anna Coulling
Charts are from NinjaTrader and the trading indicators from Quantum Trading.