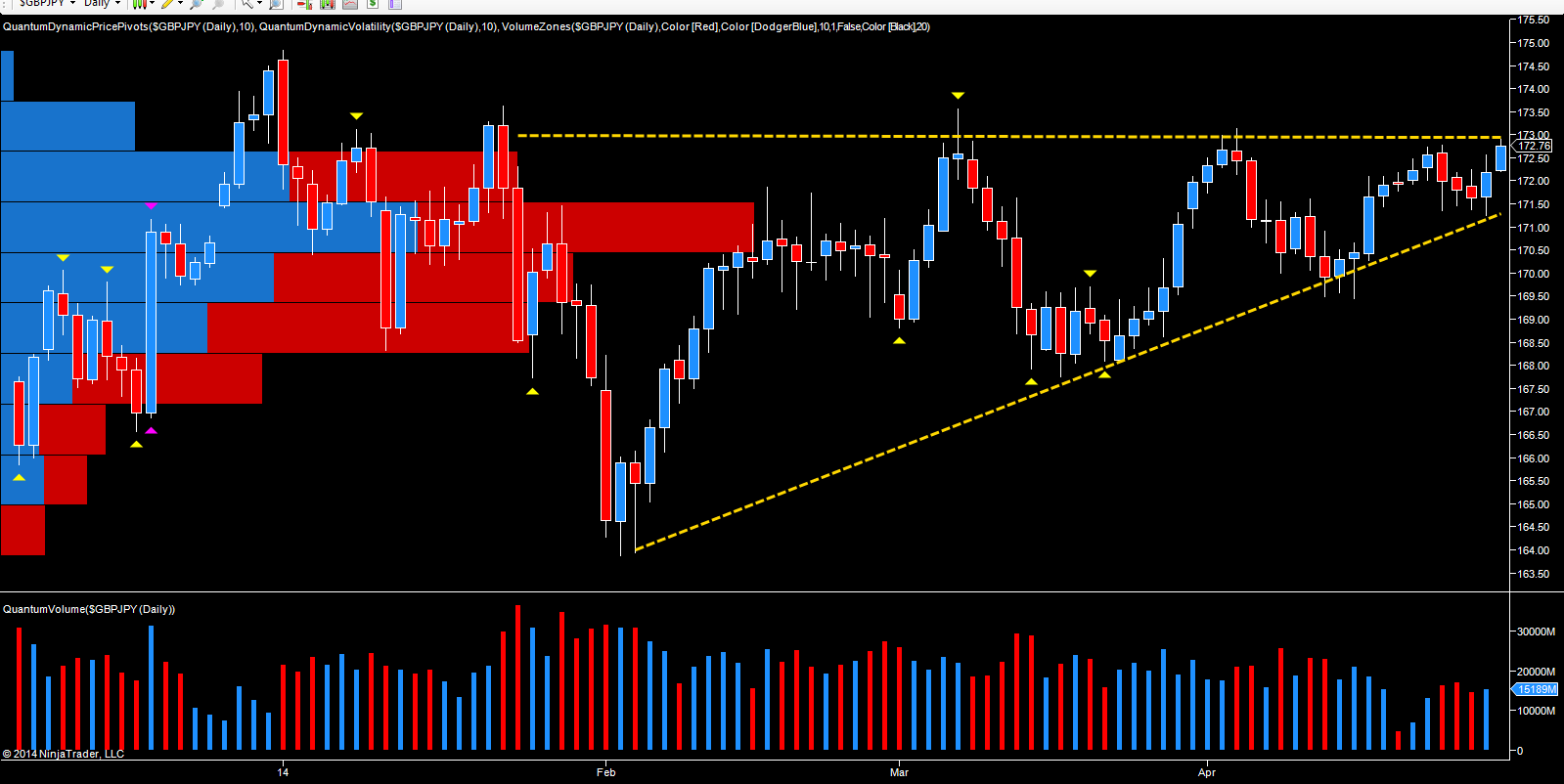 Following a sustained period of sideways consolidation over the last two weeks, the GBP/JPY appears to be preparing for a further test of the 173 price area, a level which to date has proved a bridge too far, with the pair constantly testing and then failing at this level. This pattern of price action is also mirrored on the daily chart for Cable, which too has been in an extended phase of consolidation in the 1.6800 region, but should this morning's bullish sentiment for Sterling continue during today's forex trading session, then this may prove to be the trigger for a breakout in both these pairs.
For the GBP/JPY, the pattern created since early March is of a rising triangle, with a series of higher lows below, with the flat top above, suggesting that the breakout, when it arrives, will be to the upside, provided that this is supported with strong and rising volumes. It is interesting to note that each attempt to rally has been associated with falling volumes as the pair approach this key level, in early and mid April. For any sustained move higher, we need to see a clear move beyond the 173 area, and if so, then expect to see the GBP/JPY move higher to take out the 175 high of late 2103.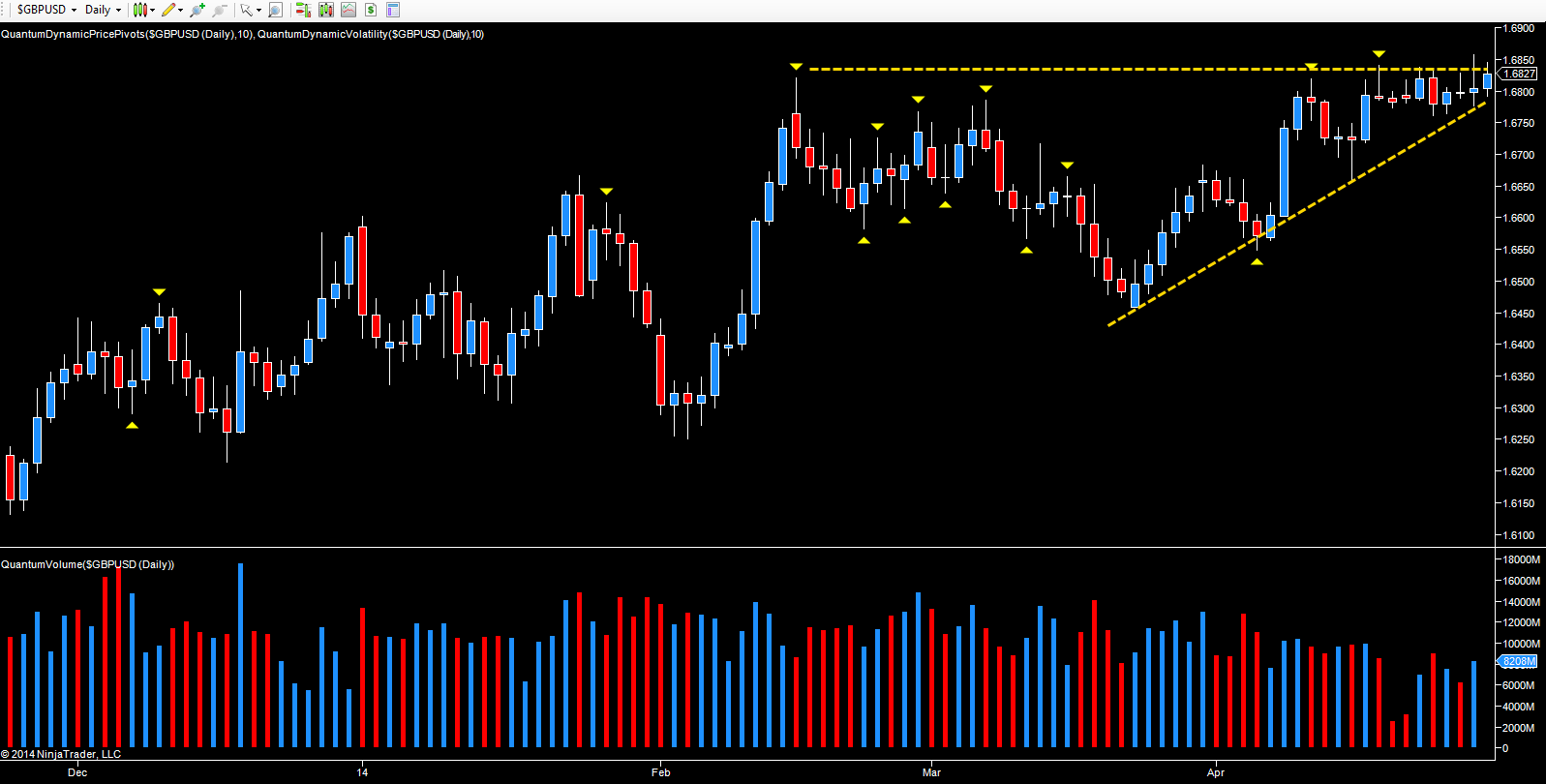 Any bullish momentum here is also likely to be reflected in Cable, and again the same principles of volume price analysis apply and in this case we could see the GBP/USD pair finally break through the 1.7000 area and on to test the underside of resistance in the 1.7200 region in due course.
By Anna Coulling