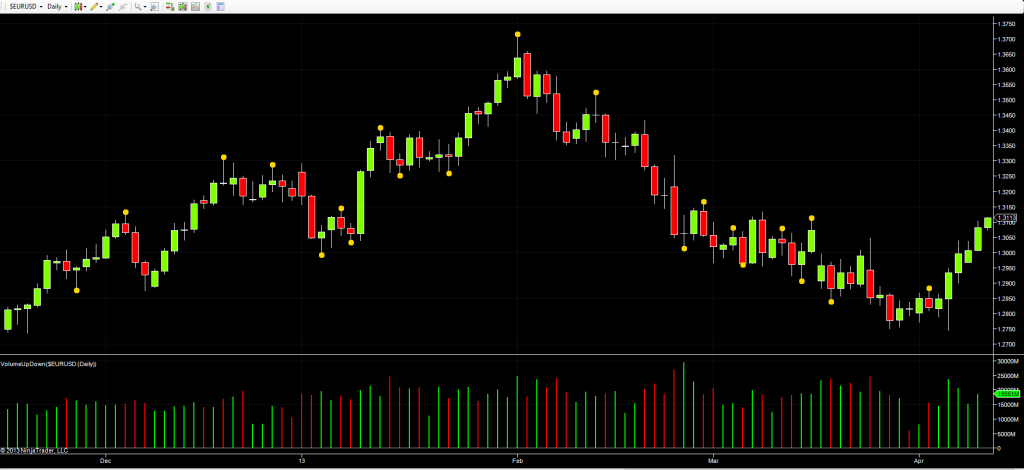 Another day of pain for the Euro bears yesterday as the euro continued to climb higher once again against the US dollar, ending the session with a wide spread up candle, and closing at 1.3082, as it prepares to attack the 1.3100 area and beyond. The short squeeze is back in play once more, and should we see a break and hold beyond the 1.3150 area later this week, then this will provide a solid platform of support for a sustained move higher, and more misery for the bears.
As a confirmed Euro bull, I couldn't be happier, and with so many having written off the currency so many times, I would have thought they would have learnt by now. As John Maynard Keynes once famously said " when he facts change I change my mind…. Just remember the words of Draghi last year and the phrase, 'whatever it takes to save the euro'. These are not the words of someone who is ready to throw in the towel, and yet commentators and analysts continue to suggest the euro is doomed. What has been interesting over the last few weeks, with the problems is Cyprus, is the way that markets in general have reacted. The response in the euro has been muted to say the least. Hardly the sign of a nervous market. Gold, the ultimate safe haven, has fallen, not risen. Strange! Any market shock is more likely to come from North Korea and not from Europe or the US.
So back to the chart, and where are we heading next ?
Well as always it's volume and price which reveals all, and the steady move higher for the pair has been supported by good steady volume, exemplified with yesterday's volume bar. The initial momentum for the move higher was triggered on the 4th April, with a deep wick to the lower body, supported by high volume, a clear signal of buying in the market. This has been confirmed over the last few days, and with the pair now breaking above the 1.3100 region as the London session gets underway, the outlook for the euro dollar remains very positive.
By Anna Coulling