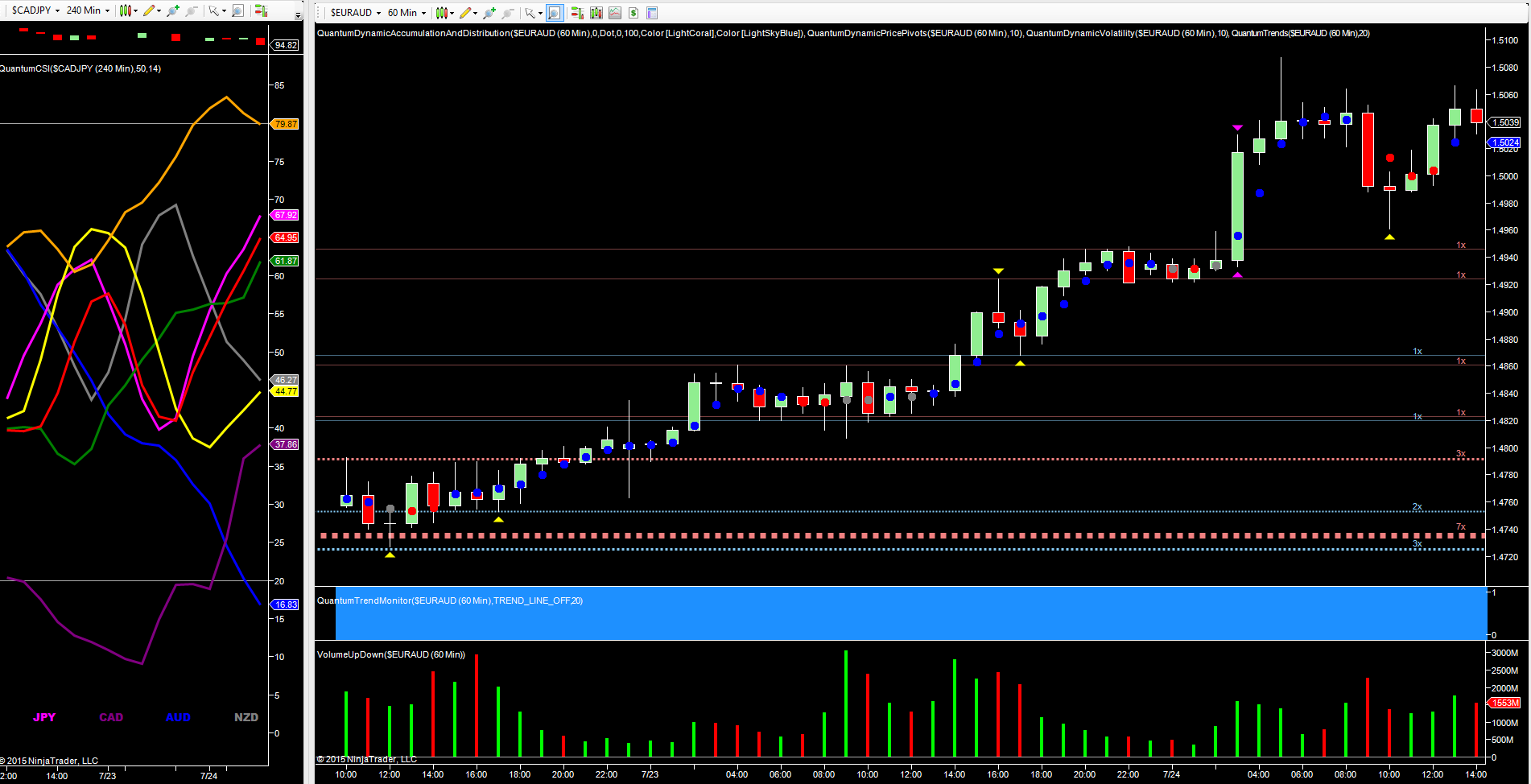 With only two tier 2 releases due this afternoon in the US, namely Flash Manufacturing PMI and New Home Sales, and liquidity fast draining away as summer kicks in, it will be interesting to see whether this morning's moves in the forex market are likely to continue, or simply wither away.
From a technical standpoint the USD has had a good morning, finding plenty of buyers, particularly against the commodity dollars which comes as no great surprise given the carnage currently being inflicted in the commodity markets.
Whether this continues in this afternoon's session, given the lack of news and the summer doldrums remains to be seen.
One pair which shows some potential for movement is in fact the eur/aud where on the 4 hour CSI we have these currencies at an extreme, and perhaps some scope for a reversal.