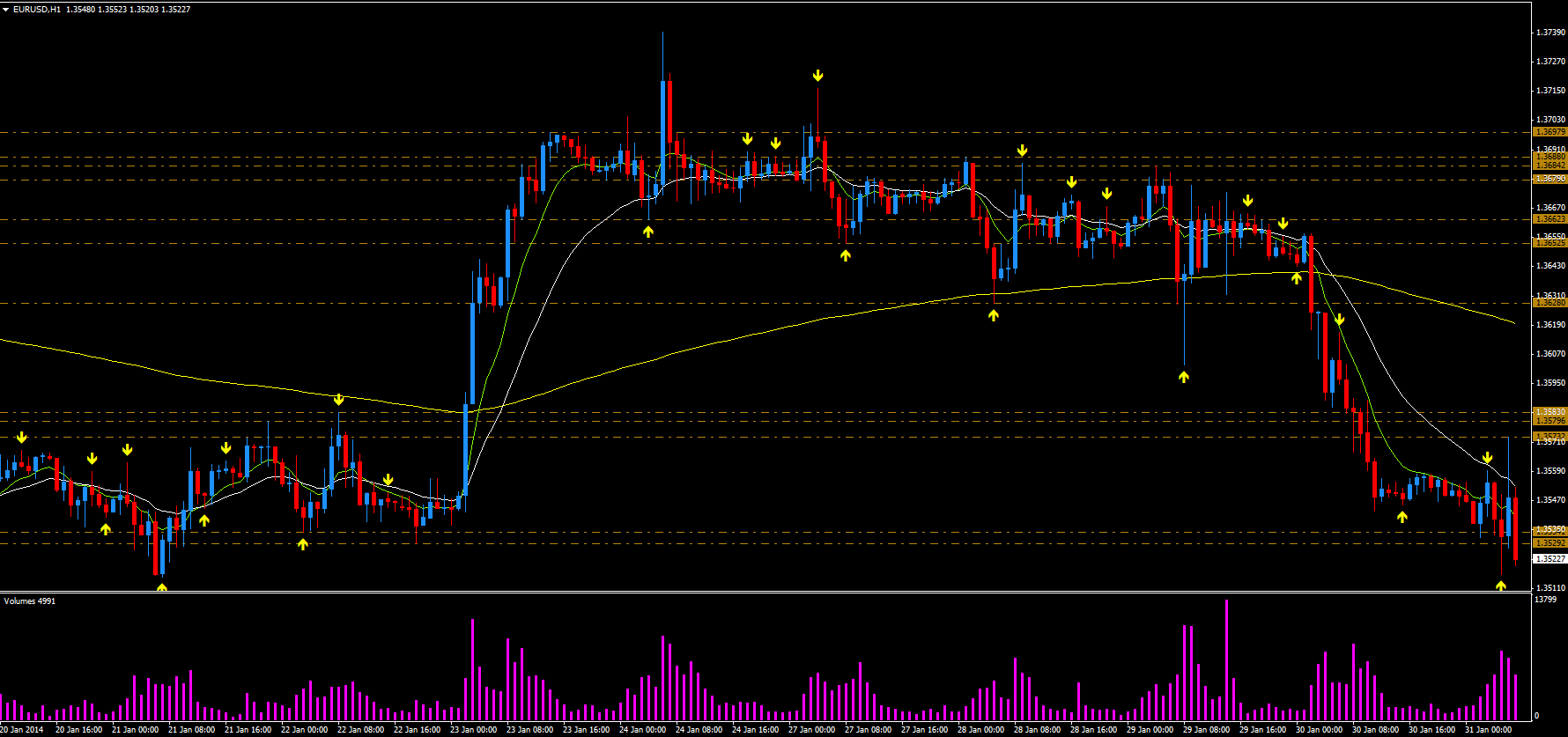 Many traders will know the eurodollar can be one of the trickiest pairs to trade, and for evidence of this we only have to consider the hourly chart to see why.
This week's price action for the pair has been characterised by periods of congestion, which have then been punctuated by extremely volatile moves. Wednesday's , of course, was triggered by the FOMC, and in the run up to this key meeting the pair simply oscillated between 1.3634 to the downside and 1.3682 to the upside, and on the release, the price action was confirmed with a long legged doji and extreme volume clearly signalling both indecision and a lack of firm direction.
It was then only a question of waiting and remaining patient for any breakout to be confirmed from this congestion region. The yellow pivots helped to confirm general weakness at this level in a series of lower highs.
The breakout duly occurred with the pair moving through support at 1.3581 before continuing lower towards the key level at 1.3534. However, it is interesting to note that in the move lower volumes on the chart were falling suggesting a reduction in selling pressure.
The pair is now attempting to rebase at 1.3534, a price point which was the trigger for a sharp move higher last week and which saw the eurodollar move back to test 1.3740.
In early trading the move higher towards 1.3560 was associated with rising volume but appears to have stalled at 1.3559 following the release of the eurozone Flash CPI which came in weaker than expected at 0.7 against a forecast of 0.9. This has resulted in the eurodollar pushing lower to test 1.3515, a level last seen on 19th January.
Moving forward, for the eurodollar to move higher we need to sustained buying volumes coming in on the shorter term time frames which may then signal a move towards the resistance at 1.3559 which, if breached, should provide the platform to attack the much more stubborn resistance at 1.3583.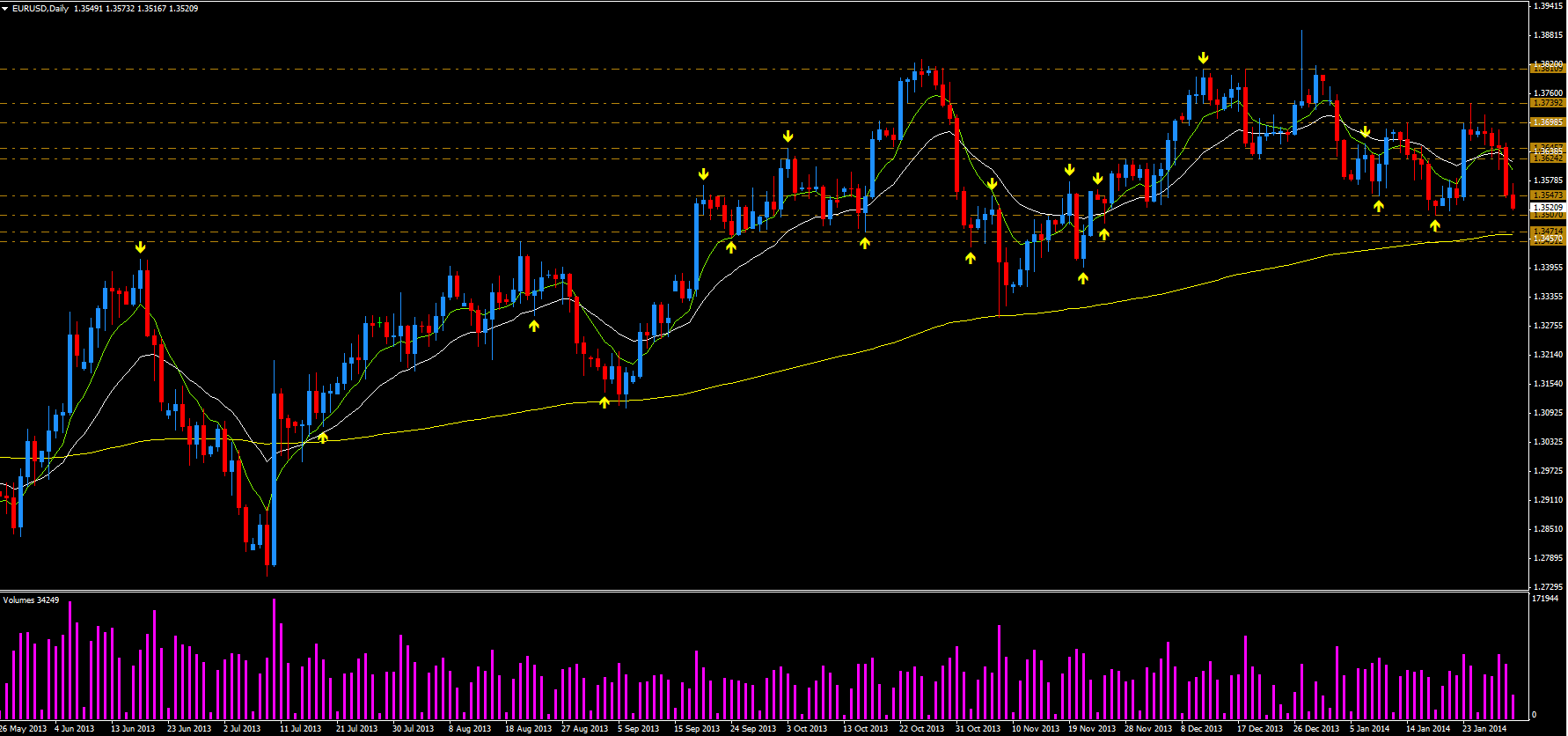 However, in the medium term, as we can see from the daily chart the eurodollar is still bearish with a downside target of 1.3471 where the 200 ma waits, which it may need to test before moving higher once again.
By Anna Coulling