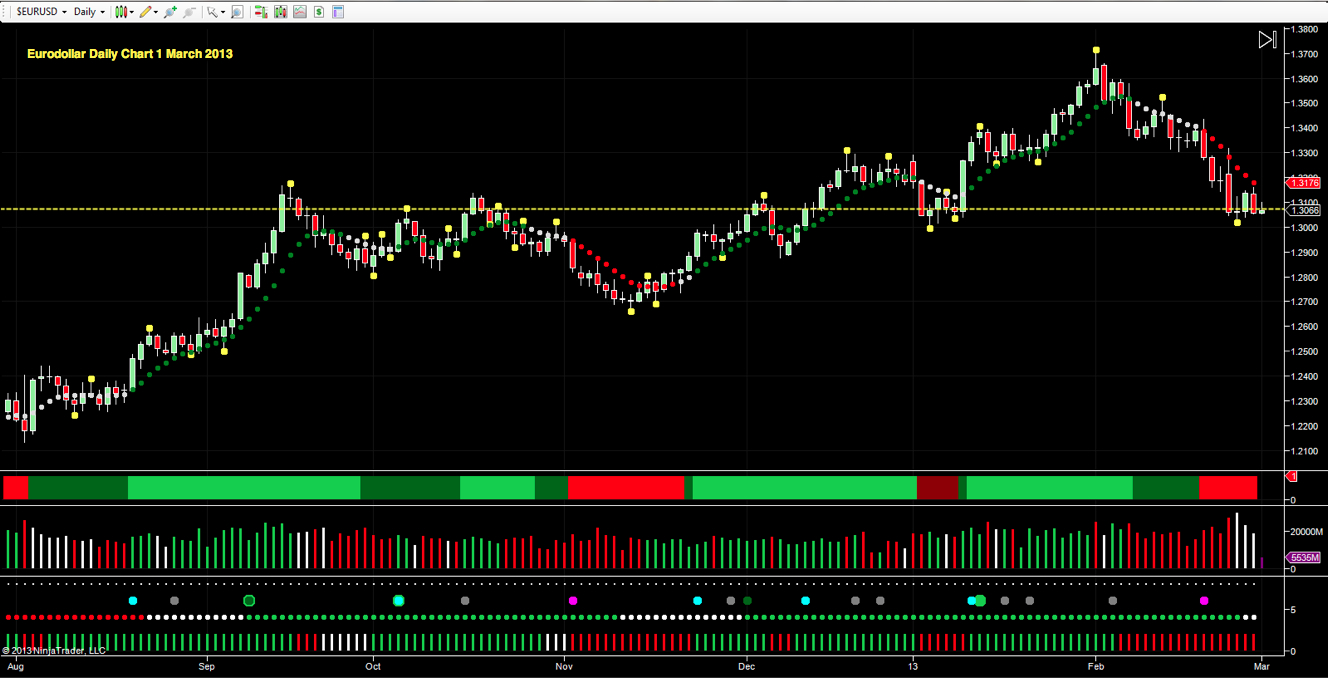 With the inconclusive Italian elections now a dim and distant memory the euro, like many other markets is now looking to recover some poise following the sharp sell off and associated volitive price action.
Since then we have seen the eurodollar trade in a relatively narrow range as it attempts to rebase and build a platform of support around the 1.30 area.  Indeed the pair were given a minor boost on Tuesday with an isolated pivot low posted at 1.3015 price point on the daily chart.  This level also coincides with the strong platform of support as shown on the chart which extends from September 2012 to the present.  During this period this area of price action has acted as both resistance and support.
The key now is whether this price level will hold for a return to bullish momentum or whether the eurodollar's recent downwards slide is set to continue further and at time of writing the eurusd has indeed broken through the 1.30 price point and looking to move into the congestion which extends from 1.27 to 1.30.
For a view as to whether this is now the start of a deeper move lower we need to consider some of the other indicators on the daily chart and here we can see that volumes have recently moved from heavy selling to no demand (white).  However, on the three day chart selling volume remains dominant and the trend here is also in transition from bullish to congestion, suggesting a medium term shift in sentiment.
The catalyst for today will be the events in the US and whether the sequester will trigger further bullish momentum for the US dollar which will be reflected in the USD Index.
By Anna Coulling
Come and join my live training room and discover why in today's complex markets price behaviour holds the key to your trading success.