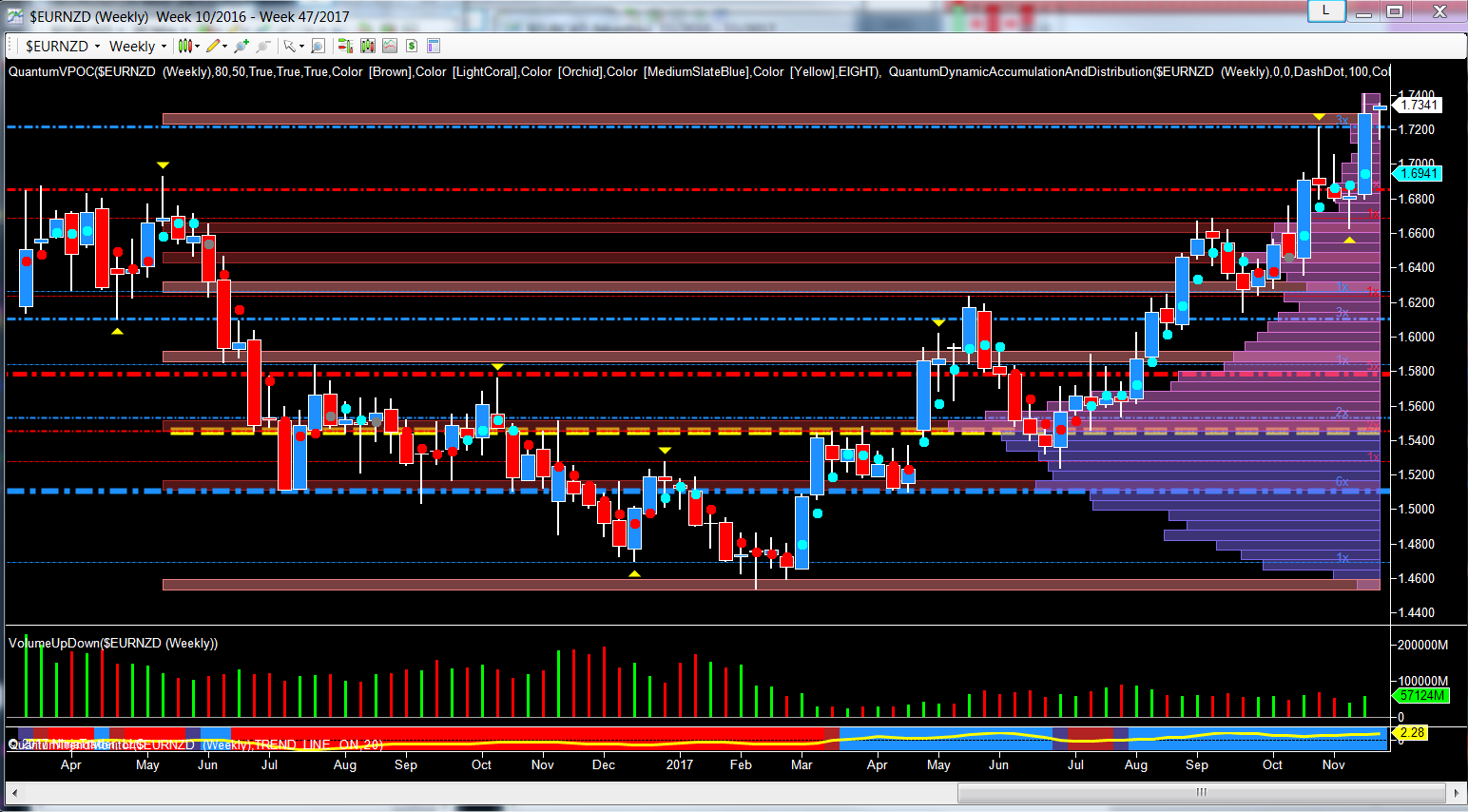 Of our three euro commodity cross pairs, namely eur/aud, eur/nzd and eur/cad, it is the weekly chart for these pairs that is the most interesting, particularly for the eur/nzd which has finally broken and closed above the key 1.73 price point but in doing so has created a classic hanging man candle on low volume, which is suggestive of weakness to come, or at the very least a pause in the present bullish trend given that the current price action has also taken the pair into an area of price congestion that stretches back to 2006.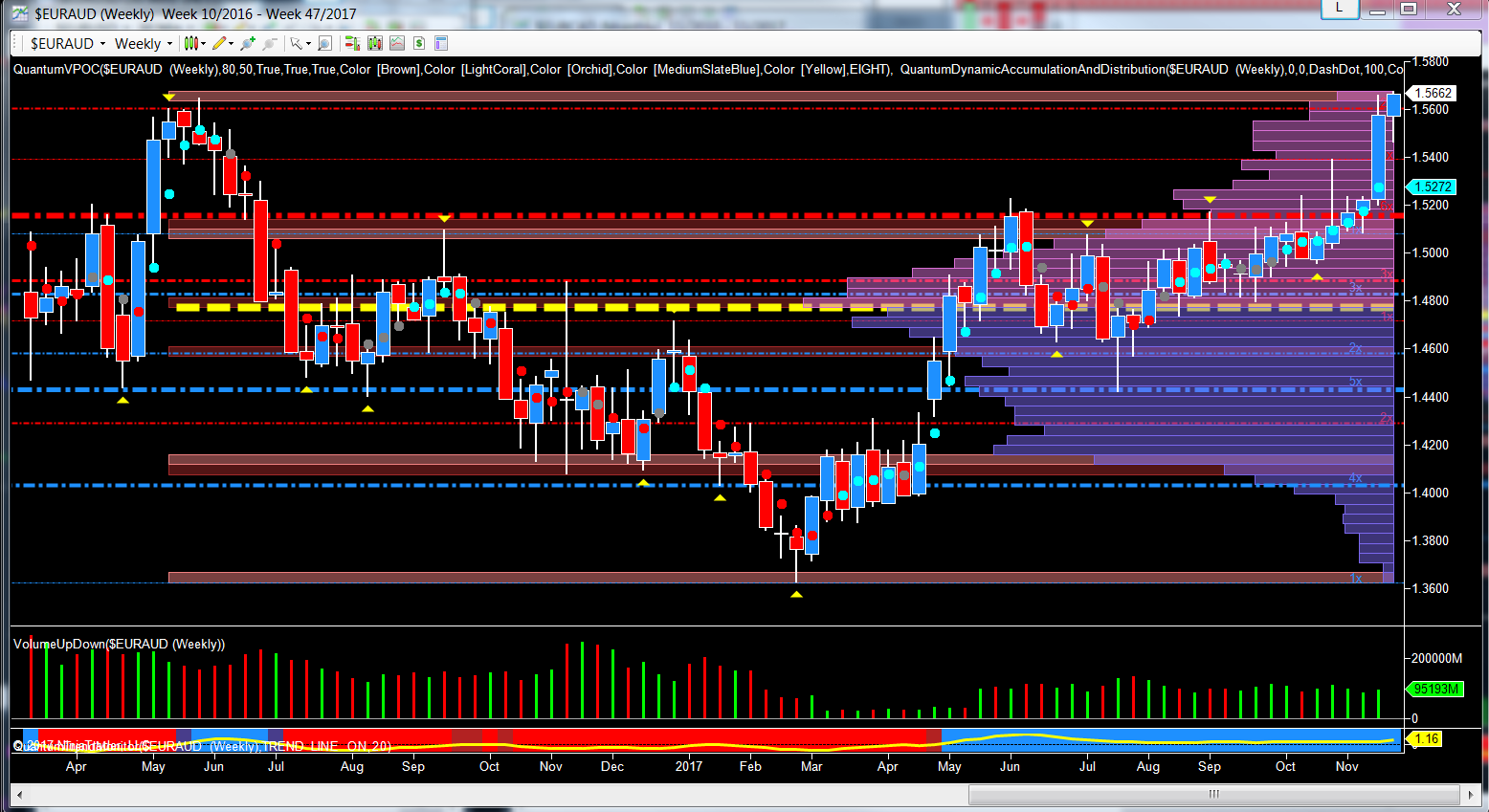 Eur/aud too is at a key level on the weekly chart at 1.5670 which it failed to break and hold in last Friday's trading session. This price region is hugely significant for this pair as it marks the underside of a congestion zone that was tested in 21004, 2005 and 2007. Here too the price action on the week has been characterized by low volume.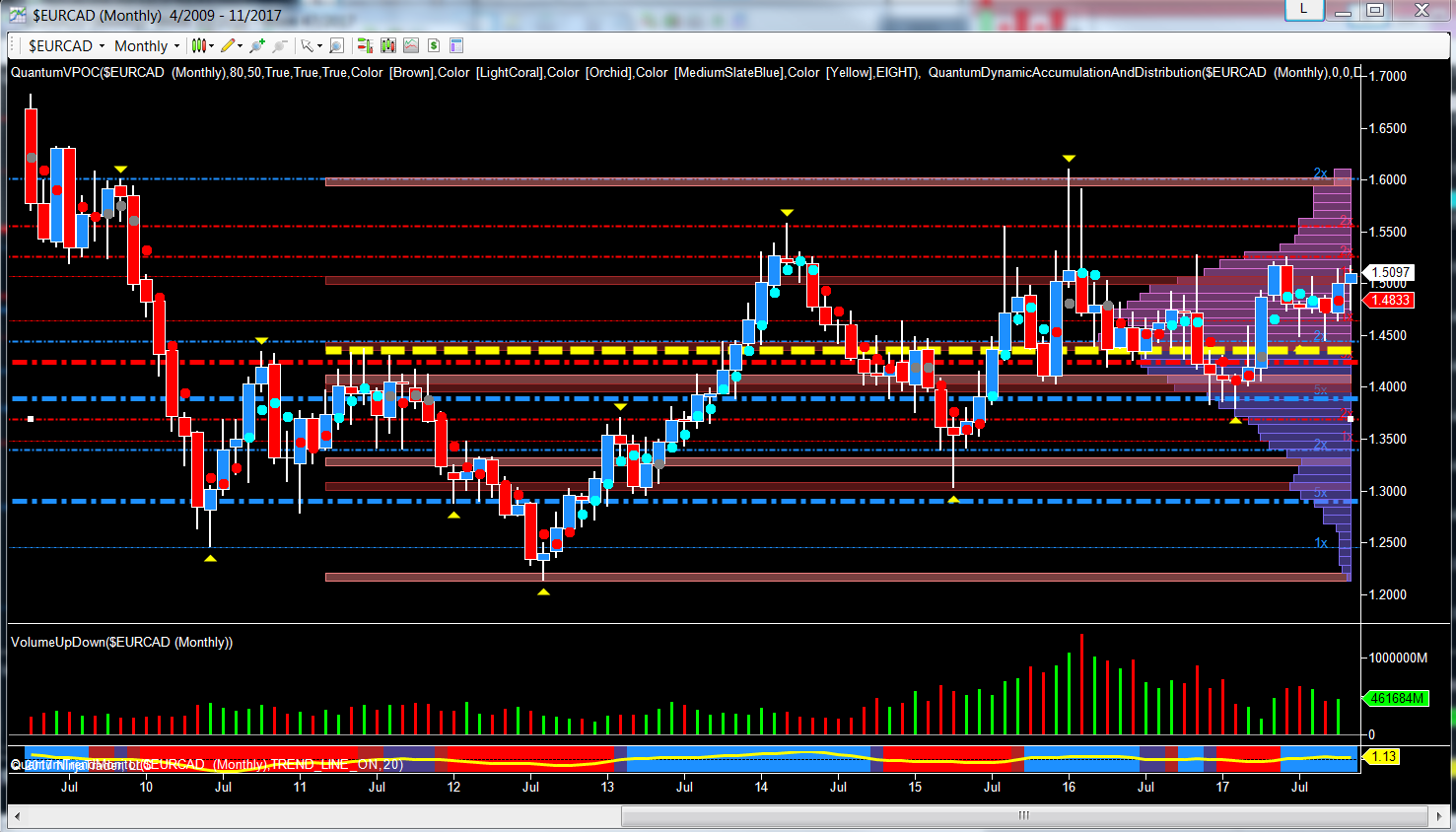 For eur/cad the 1.5250 price area is key, and from which the pair reversed in June this year, a move that saw eur/cad move back to re-test the volume point of control at 1.4350 on the monthly chart. Once again last week's move higher was accompanied by relatively low volume, and for eur/cad to continue higher the pair must break and hold above 1.5250.
For all the euro pairs one critical issue is whether Angela Merkel can form a working coalition which, so far, has proved elusive. However, this may change if her former partners, the SPD headed by Martin Schultz, can agree terms for a new 'Grand Coalition'. This is something euro bulls are counting on to take the euro higher, which is why the coming days and weeks are so important for euro traders.
By Anna Coulling
Charts from NinjaTrader