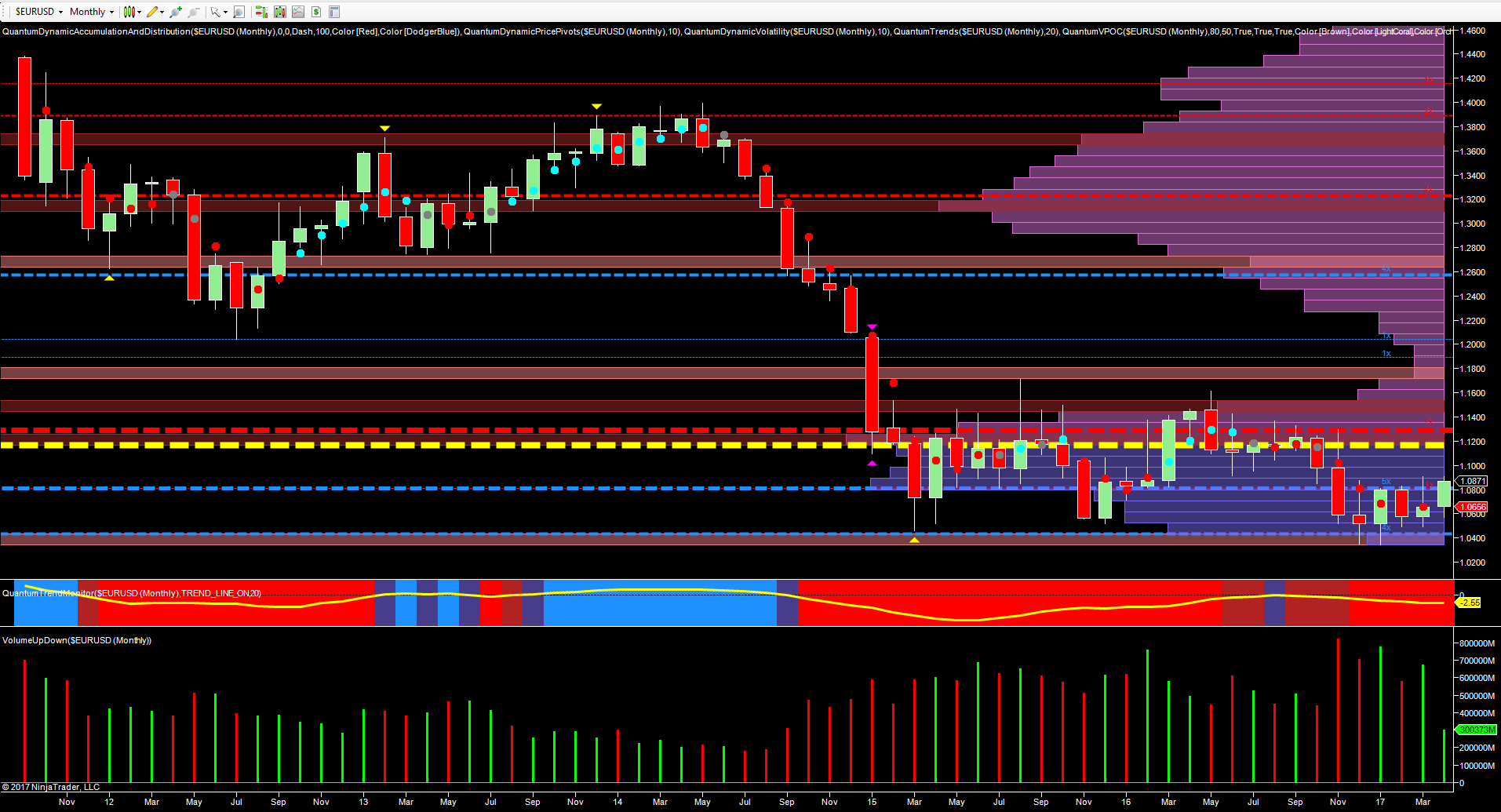 And so the politicians in Europe and Brussels breathe an audible collective sigh of relief as their gold-plated pensions and executive perks look set to be safe for a little while longer, as the single currency lurches and stumbles its way through another potential crisis which now appears to have been diverted. Markets of course remain in a febrile state this morning with strong gapped up price action and sharp moves higher across euro pairs. But as always, remember gaps are there to be filled, and the simplest way to remove such gaps from the daily charts is to scale out to the slower timeframes, which then provide a more balanced perspective on the price action.
For the euro dollar, the monthly chart is a case in point, and merely confirms the contained price action of the last few months, with the overnight news merely taking the pair back to test resistance in the 1.0890 area, with the platform of support building in the 1.0420 region. Clearly not the 'political earthquake' that some have suggested! The volume now building in this region is also self evident, with the volume point of control firmly anchored in the 1.1200 area with the yellow dotted line and confirming the deepest concentration of volume here which now exceeds that built in the 1.3200 area.
Given the pair have languished in this area for the last two years, there seems little evidence yet of any serious buying intent, and indeed last month's attempt to rise further confirmed the weak technical picture, with the deep upper wick and high volume telling their own story. So for now, the euro has survived the latest threat to its existence and with the rally sellers moving in, no doubt the pair will come off the highs of the session as euphoria subsides and the common sense reality of economics outweighs the fantasy world of politics once again.
By Anna Coulling