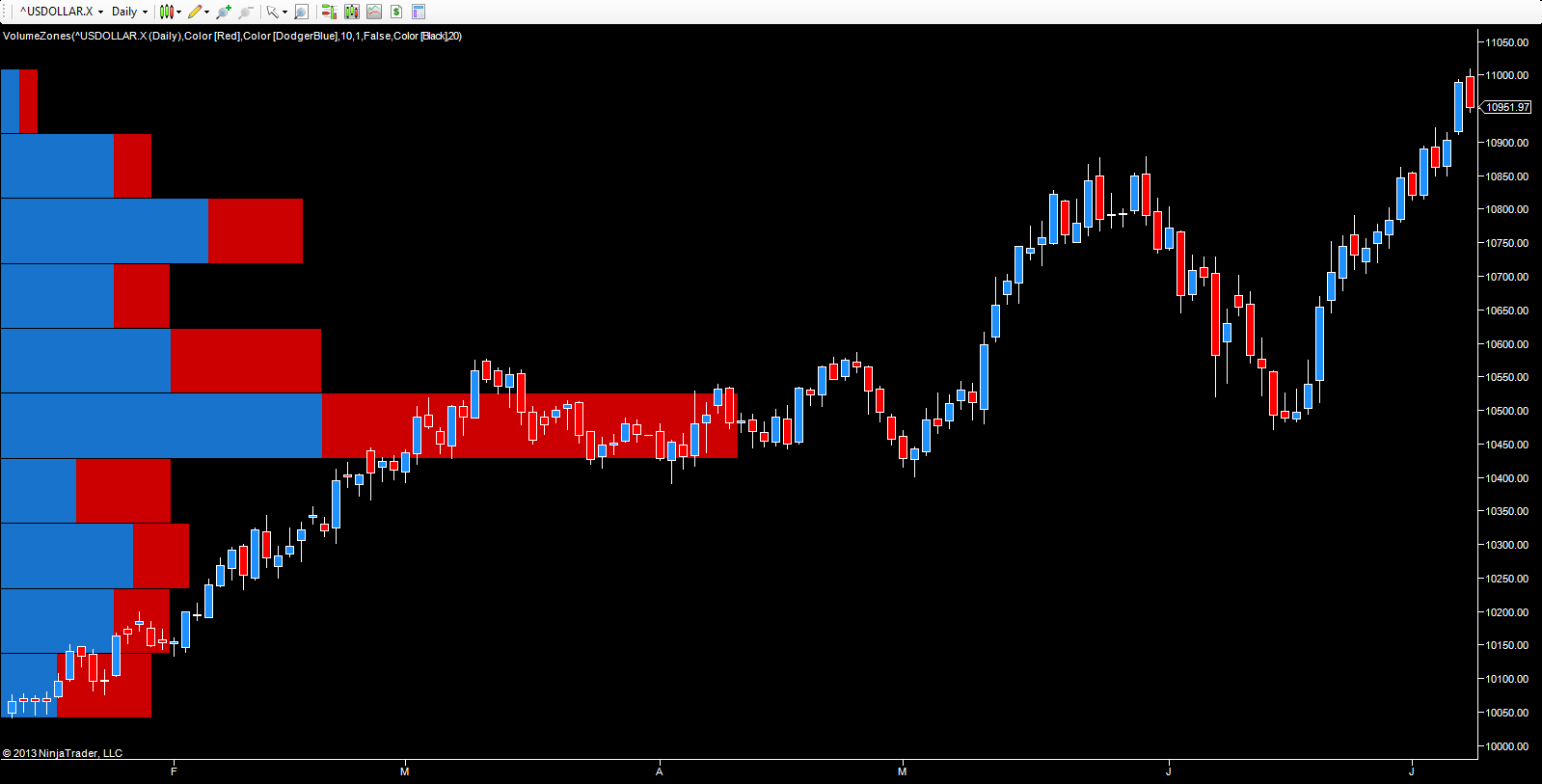 Following a relatively subdued period of activity on the US dollar index chart, which saw the price action confined to a narrow range last week, between 10800 to the downside and 10900 to the upside, yesterday's session saw the index find some momentum and surge higher.
The index closed with a wide spread up candle which tested the 11,000 area and injecting some bullish momentum once again.  As a result we now have two well defined and sustained areas of price support in place. The first of these is at the lower level, between 10,450 and 10,550, as shown by the volume at price histogram. The second, and higher level, is now in place, again shown by the volume at price histogram, and sitting between 10,750 and 10,900 with 10,875 as the upper level of price support.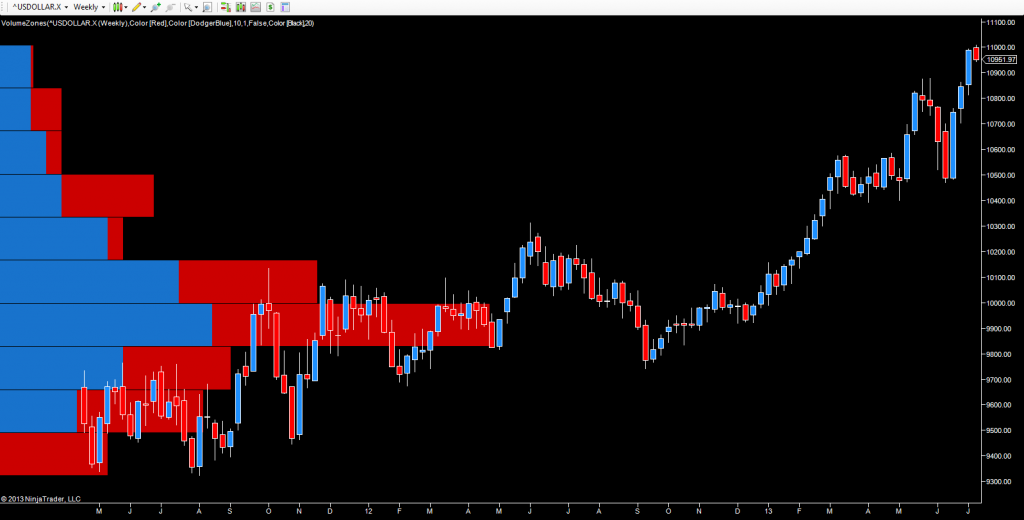 Moving to the weekly chart, this reflects the daily picture, with the bullish engulfing candle of three weeks ago now firmly validated and sending a clear signal of bullish intent.
From a fundamental perspective there is only one topic which will dominate and influence the US dollar this week, namely the FOMC minutes due on Wednesday 10th July. The question the market now wants an answer to is, if and when tapering of the QE programme is set to start, with its consequent effect on the bond market.
By Anna Coulling