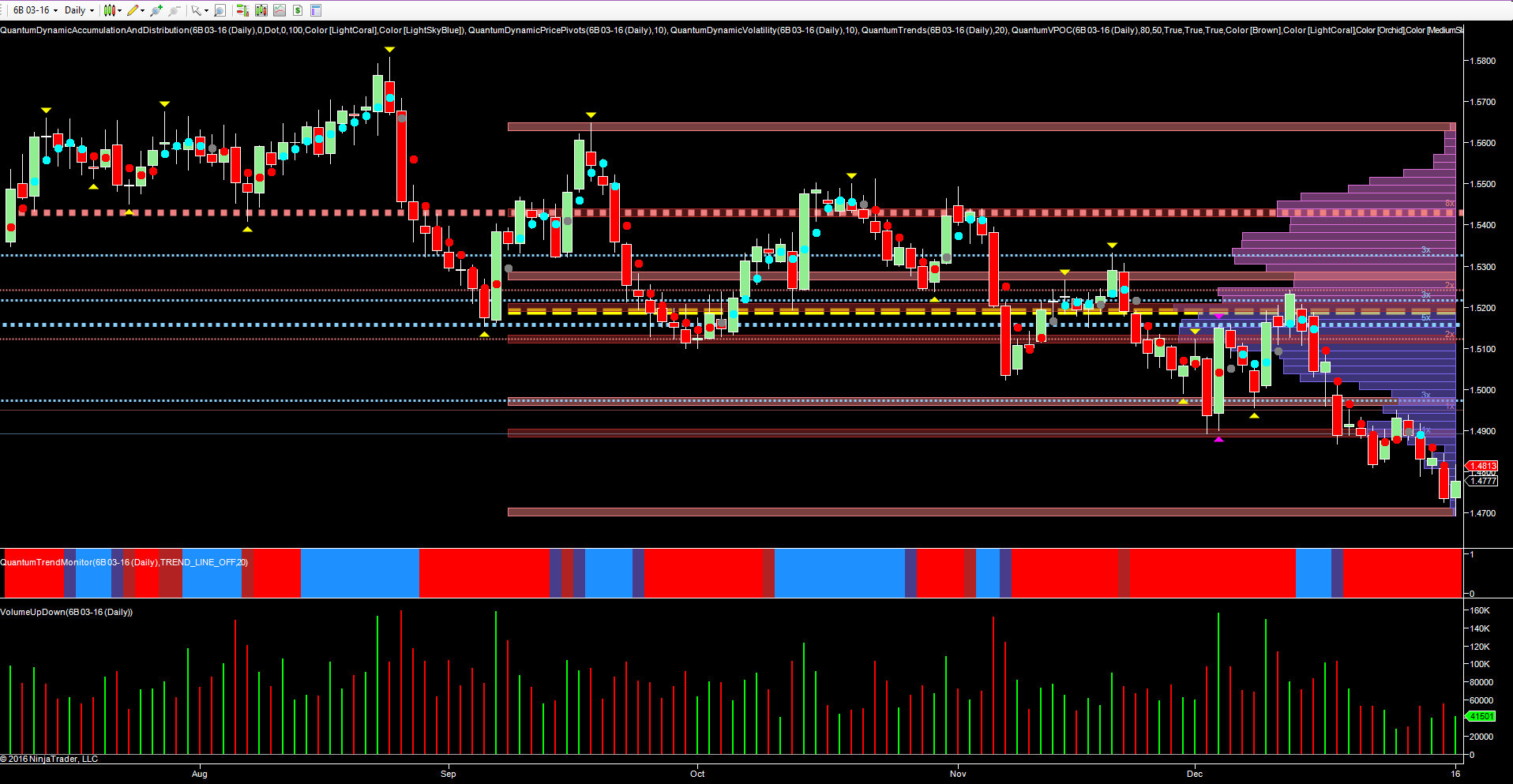 Whilst the Japanese Yen and the Aussie dollar have started 2016 with a bang, for other currency majors it's been a case of picking up where they left off in 2015, and none more so than the British pound which continues to remain under pressure having finally breached the psychological 1.5050 level in mid December. This is what I wrote at the time :
'Moving to the British pound and the 6B futures contract, it was the ECB who provided the volatility, with Thursday's wide spread up candle triggering the volatility indicator as the price action moved outside the average true range in this timeframe – an unusual occurrence, and one which laid the foundations for a trap, with the pair returning to the longer term bearish trend once the dust had settled, and now moving to test the 1.5000 region in early trading. With the low of Thursday's candle now in place in the 1.4900 region, a return to test this area now looks increasingly likely, and should this be breached the way will then be open for a deeper move to the 1.4600 last seen in April.'
…and with the 1.4900 now firmly breached and with a high volume node also now in place at this level, the longer term outlook for the GBP/USD continues to remain bearish. In early trading the pair have attempted to rally to test the 1.4800, but once again look weak with a move through the low volume node at 1.4700 now looking increasingly likely.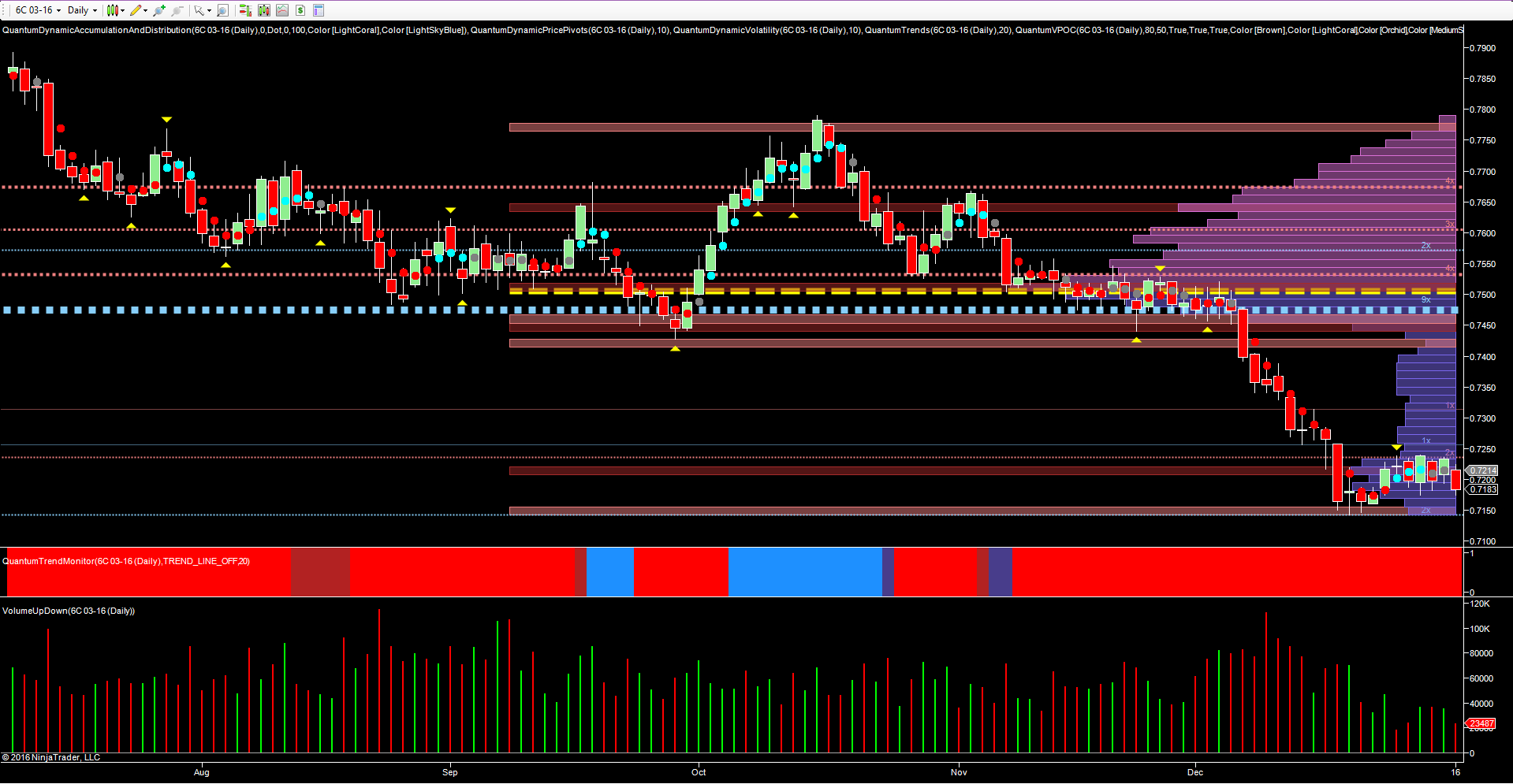 The Canadian dollar on the 6C is following much the same pattern as the pound, with bearish sentiment continuing to remain firmly in play, with resistance now building in the 0.7230 region. Volume in the price waterfall of mid December were heavy and confirming the selling pressure, with the volume point of control and sustained resistance in the 0.7450 – 0.7500 area, which too is adding further weight to the move lower, with the combined effects of a slump in oil prices, and sustained US dollar strength completing this potent mix. Any move through the floor of current potential support in the 0.7150 region will then open the way for a further leg down, but much will depend on crude oil with Iran now in focus.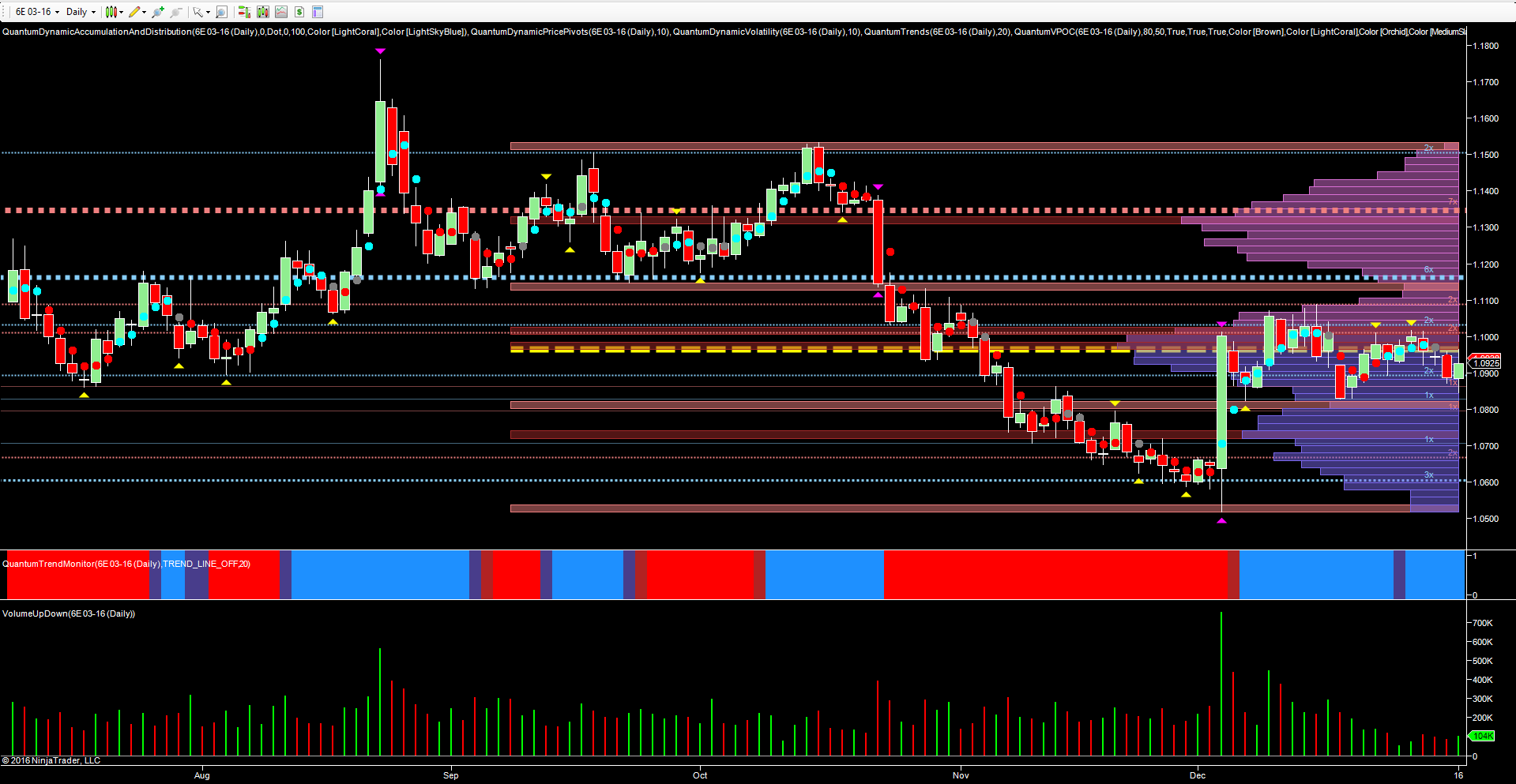 Finally to the single currency which continues to remain rangebound and trading within the spread of the volatility candle of early December, with the VPOC now perched in the 1.0950 region. The immediate levels of significance are at 1.0800 below where a low volume node awaits, and if this breached then we can expect to see a further decline for the EUR/USD and a move to test the support platform now in place at 1.0600 during the early part of the year.
By Anna Coulling
Charts from NinjaTrader and indicators from Quantum Trading