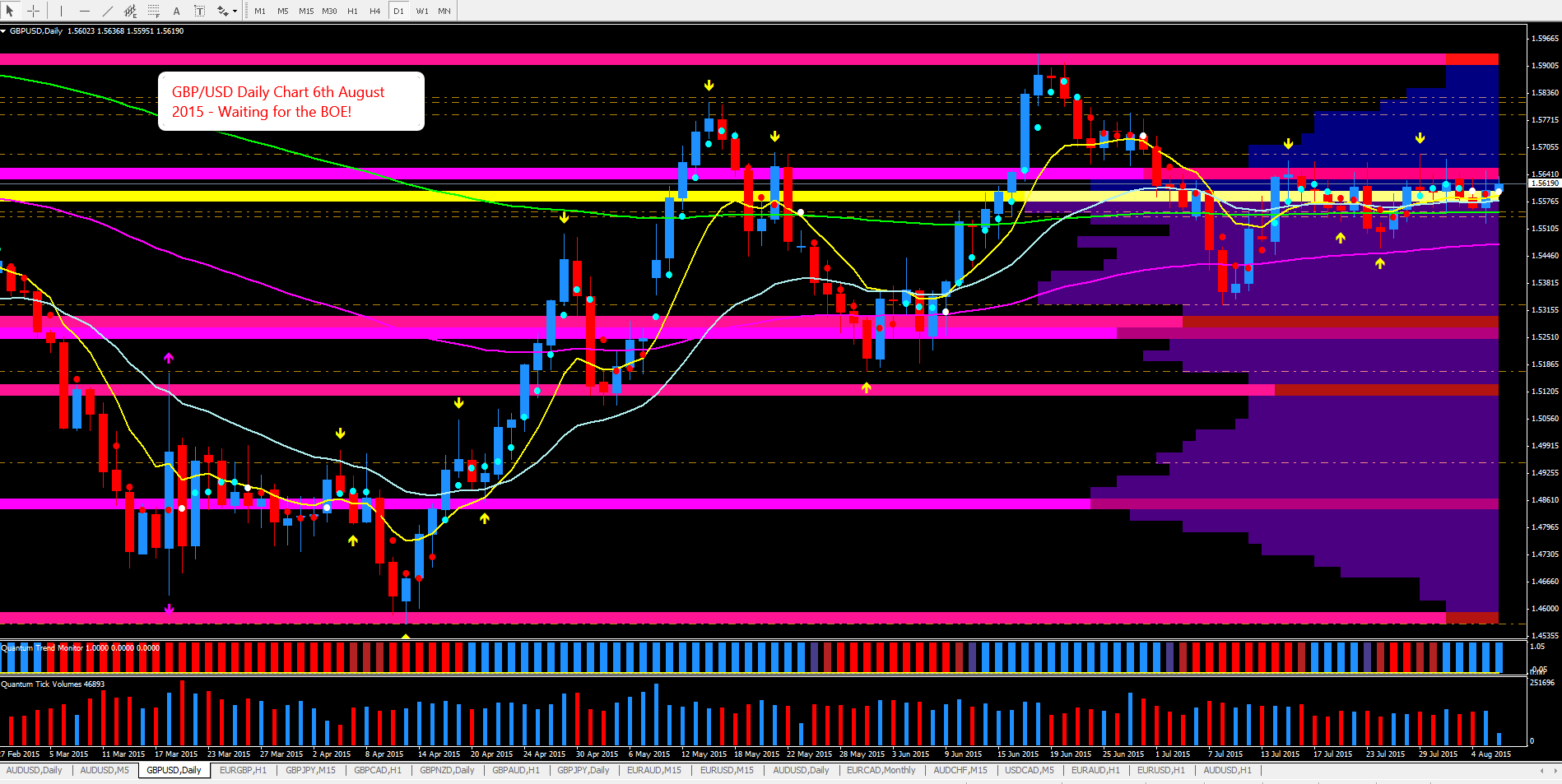 Cable anticipating BOE by going precisely nowhere! All we can say is 1.5550 region represents strong support & is also where have the 200 ma.
The pair has been rotating around the VPOC (the volume point of control) on the daily in the 1.56 region for some time, but we don't have to wait much longer to see if (and how far) cable can pull away from this price zone.
For the British pound in general, we have seen some great moves higher against the CAD, the JPY and the euro, but what is interesting on our currency strength indicator the British Pound is now looking heavily overbought, particularly on the weekly and monthly charts. However, an important caveat, currencies, markets and instruments can stay heavily overbought (or oversold) much longer than you or I can stay solvent! Nevertheless, an interesting technical picture ahead of today's important fundamental news for sterling.
By Anna Coulling
Charts ar from MT4 and the indicators from  Quantum Trading