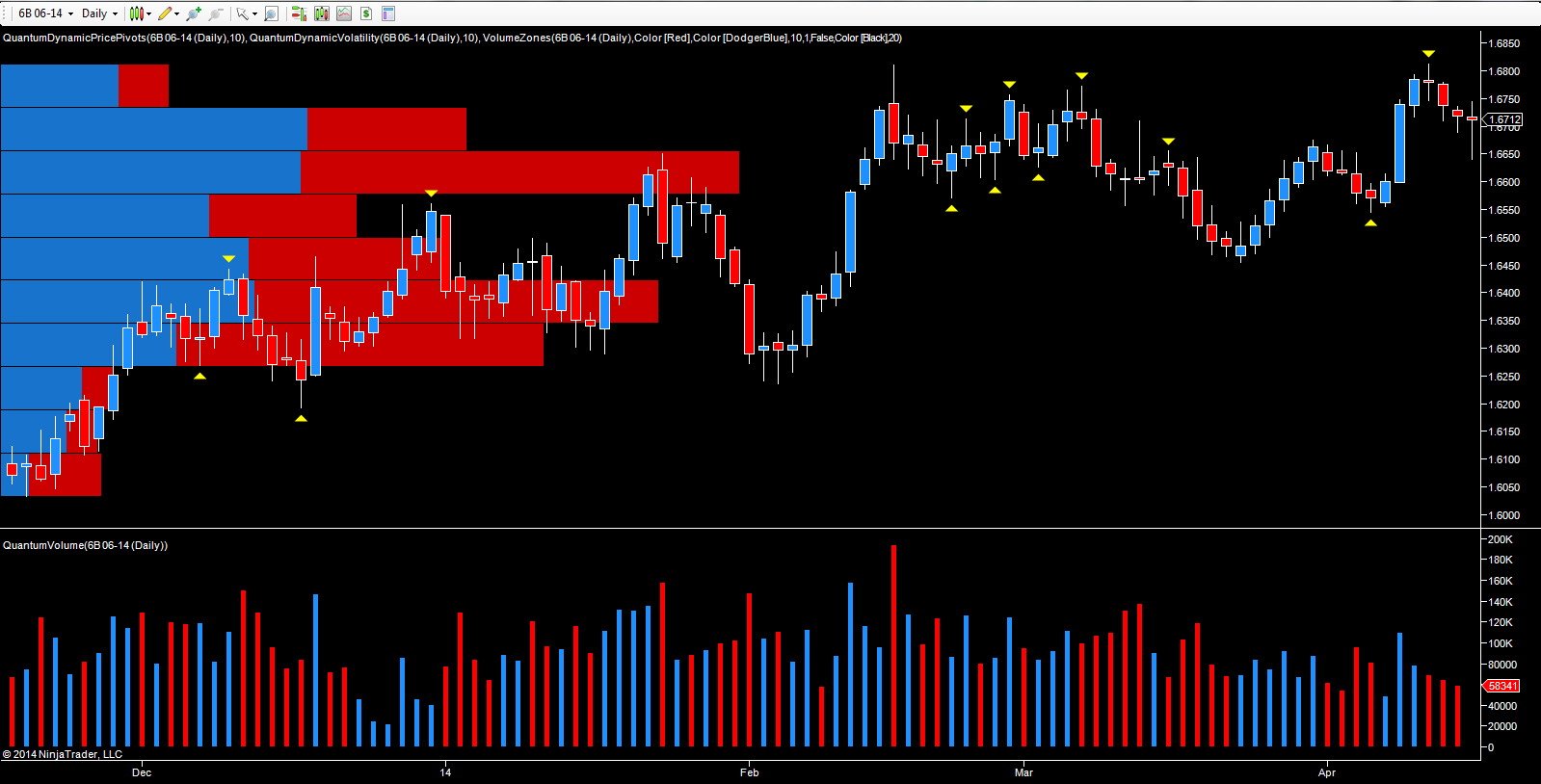 The last few days have once again seen Cable test the 1.6800 region, only to fail and reverse once more, with the June futures contract currently trading at 1.6710 on the daily chart. Following the strong gains of last week, which saw the pair surge higher with three wide spread up candles, the first sign of possible short term weakness appeared on Thursday with the doji candle.
This weakness was duly confirmed with a pivot high, as the pair reversed lower and failing to breach the strong resistance now in place at this level. Today's price action however, has suggested that the move lower is simply a short term pause point, further confirmed with the selling volumes of the last few days, which have been falling in a falling market – always a sign of weak move.
Provided the contract closes around the 1.6712 level this evening with the current deep lower wick to the body of the candle, then expect to see Cable return to test the 1,6800 region once again in the next few days, and if this level is breached, this will then put in place a strong platform of support for a sustained move higher in the longer term.
By Anna Coulling