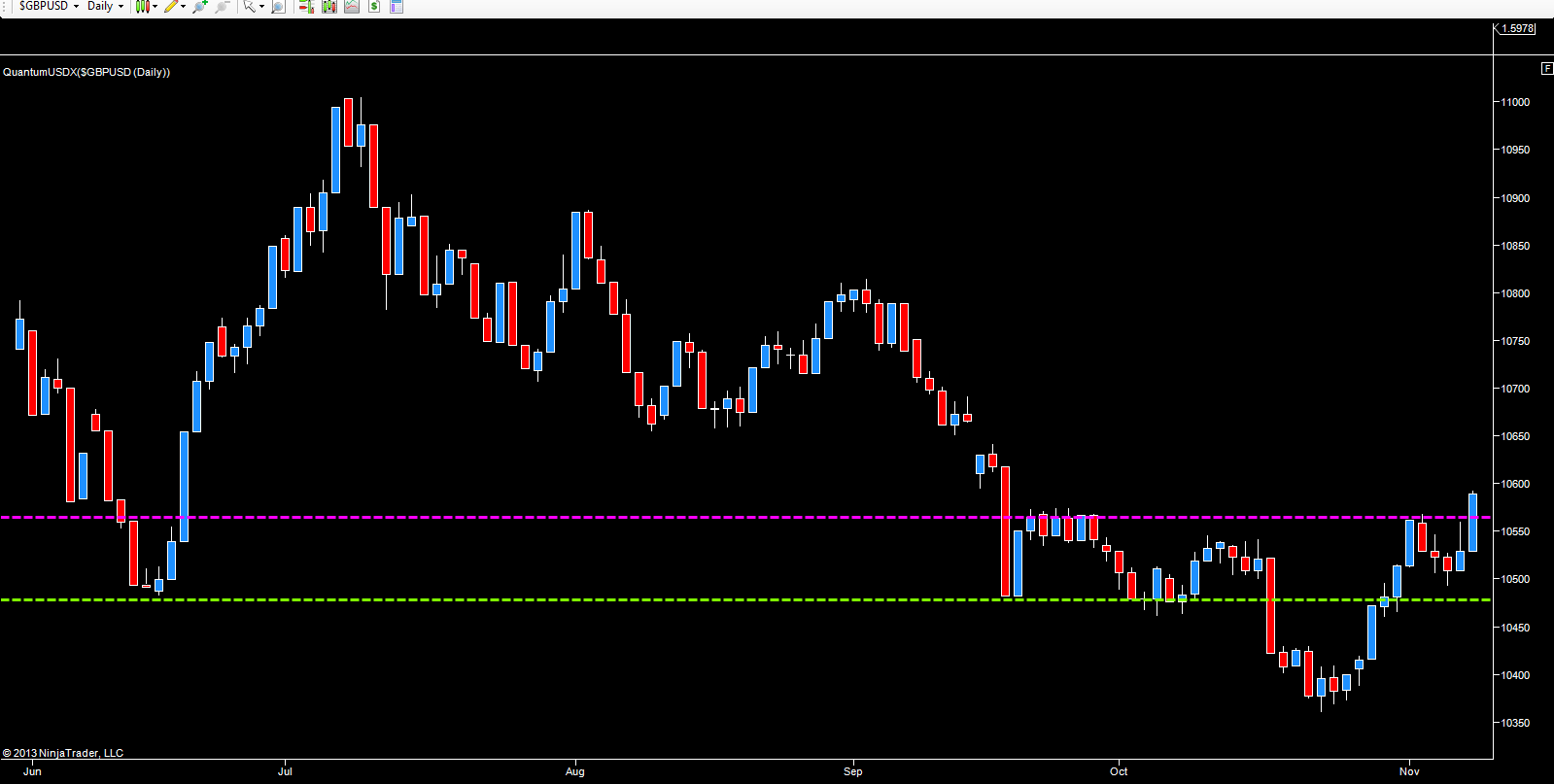 Not wishing to sound too smug, but in my post of mid October when everyone was writing off the US dollar, I did suggest that the sell off was perhaps a little over done. Indeed the post was entitled "Reports of my death have been greatly exaggerated', and indeed this has since come to pass with the US dollar finally finding support at the 10,360 price region, before regaining some much needed momentum.
The US dollar index chart shown above is the equivalent of the DJ FXCM dollar index. The constituents of this index include the Aussie dollar, the British Pound, the Euro and the Japanese Yen which are all equally weighted at 25%. In my humble opinion this version of the US dollar index is far more representative of the key currencies traded in the market today. Furthermore, this index also reduces the excessive weighting of the euro, which is a feature of the old style index, and also includes the Aussie dollar, an important commodity currency, which is not even featured in the old style index. The index value is based on a notional lot size of 10,000 units.
Moving to the daily chart itself the break below the support line shown in green, was indeed significant in October. However, the rebound back through this resistance has now reinforced the level of support, and Friday's wide spread up candle has added a second and further level of support, as shown by the purple dotted line, with the index closing the week at 10,585.
The driver for this bullish momentum, was of course, a combination of the rate cut by the ECB and the non farm payroll numbers on Friday which came in at almost double the forecast.
One swallow of course, does not a summer make, but nevertheless it provided some welcome news for the FED. However, any upwards trend in employment will need to be sustained for several months if the US economy is indeed on a firm path to recovery.
Returning to the technical picture on the daily chart the index now has a solid platform of support in place, and we should expect to see a further move higher for the US dollar and a test of the resistance in the 10,670 price region, where the next level of price congestion awaits.
By Anna Coulling