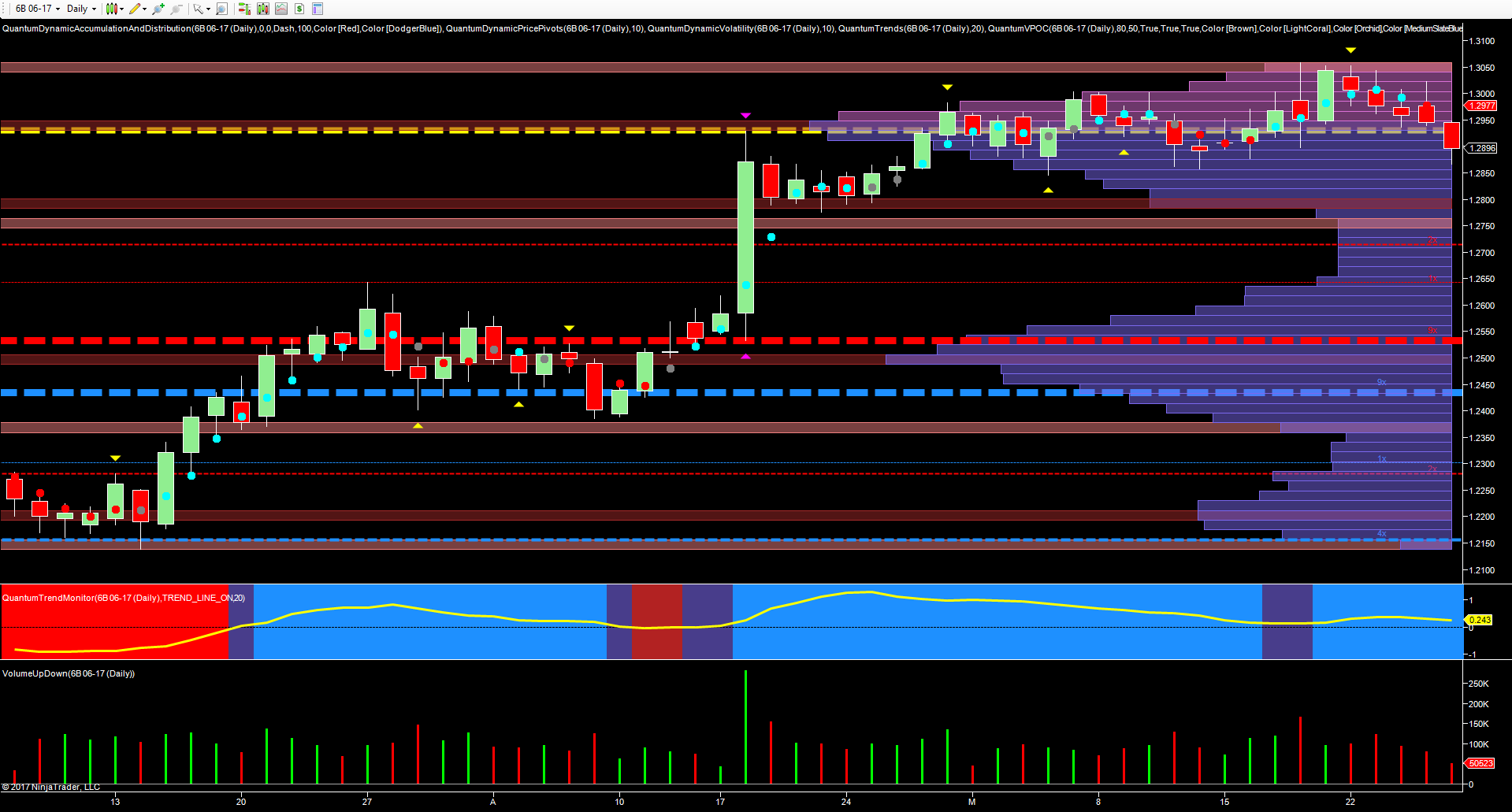 As always with any currency, the forces which drive it can be many and varied, from fundamentals, relationships to interest rate differentials and sentiment. For the British pound at present it is politics which dominates as we continue to grind our way to the general election of the 8th of June, which caused Cable to jump on the news which came as a surprise to the markets on the 18th April, driving the pair higher rapidly on the day and closing with price action outside the average true range on extreme volume. Since then, the pair has continued to climb steadily higher as opinion polls continued to signal a landslide result for the Conservative party led by the current Prime Minister Teresa May, and up to test the 1.3050 region on the daily chart.
However, in the last few days, this seemingly unassailable lead over the major opposition parties has started to fall, with polls suggesting a narrowing of the gap between the two parties, and whilst the polls suggest a shock result is unlikely, nevertheless this has been reflected in the British pound with bearish sentiment now starting to appear. Indeed for Cable itself, this has seen the pair move off the highs of last week at 1.3059, to currently trade this morning at 1.2894 at the time of writing. What is also interesting is this move is against a backdrop of broad US dollar weakness, and an example of local news dominating and driving a currency despite opposing sentiment in the counter currency. That said, volumes in the move lower are falling in line with lower prices, suggesting this is unlikely to develop into a sustained price waterfall given this volume price anomaly.
The more likely scenario is we see a continued period of rangebound price action, centred at the volume point of control which is anchored in the 1.2930 region and denoted with the yellow dashed line and confirming the deep volume now building in this area. Below, we have a low volume node in the 1.2700, and above a similar low volume area in the 1.3050 region, and much will now depend on the polls over the next few days. And as has been seen over the last few years, polls are often wrong, but at present until election day, this is all the markets have, and if the gap between the two major parties continues to narrow, then we can expect to see this reflected in further relative weakness for the British pound.
By Anna Coulling