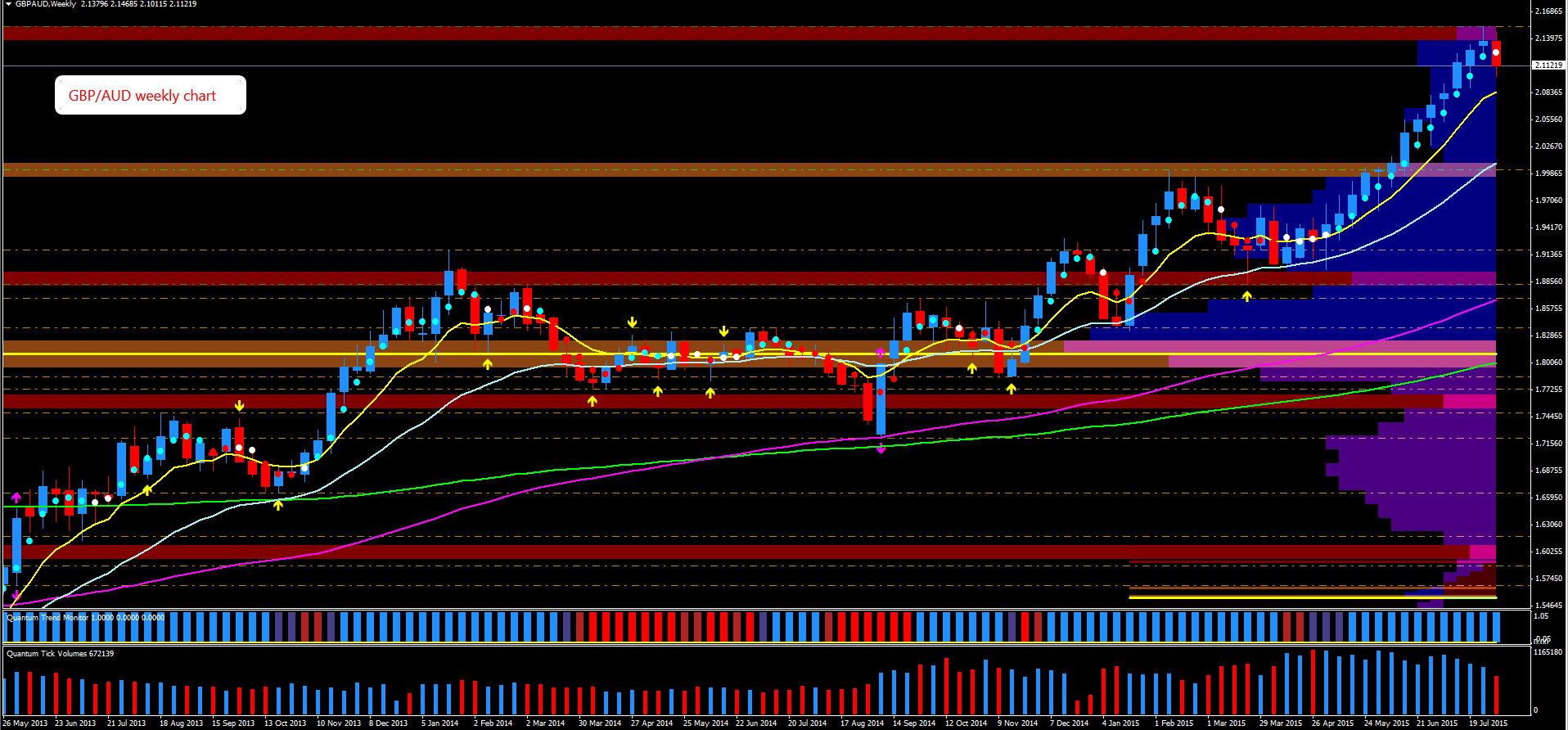 Before tomorrow's main event, namely the Non Farm Payroll numbers, we still have some important releases for a number of currencies, with the Aussie once again back in the headlines, and the AIG construction index, home loans and the RBA Monetary Policy Statement to look forward to overnight. The statement marks the end of a remarkable week for the Aussie, which has seen some dramatic changes in sentiment and price swings against a number of its counterparties.
And, as is often the case, it has been in the cross pairs where the strongest moves have occurred. One standout pair has been, so far, the GBP/AUD which has been on a relentless march higher since early May and seen the pair go from a low of 1.9292 to a high of 2.1528 before the combined forces of the RBA and the BOE managed to move the pair back to test support the key support at 2.100.
What is interesting for this pair is that since the market volatility surrounding the BOE voting pattern, and statement from Mark Carney which saw GBP/AUD fall over 200 pips, the pair is now balanced on the volume point of control on the 30 min chart in the 2.1107 region ahead of this evening's contribution from Gov Stephens.
From a CSI (currency strength) persepctive, and as mentioned in earlier posts, GBP now looks overbought on the slower time frames, namely the day, weekly and monthly whilst the Aussie is desperately trying to claw its way higher. So this may be the pair which will be the barometer for market sentiment towards these individual currencies in the coming days and weeks, and may even provide the start of a major reversal and move lower.
However, the story does not end here for the Aussie as we also have a Monetary Policy Statement and Press Conference from the BOJ (Bank of Japan), so no surprise to see the AUD/JPY currently moving sedately in consolidation on the hourly chart, whilst also sitting on the 4 hourly volume point of control in the 91.50 region.
So another very interesting (and lively) session ahead for the Aussie, and indeed the same could also be said for the cricket team, where 'ashes' perhaps best describes this morning's destruction in the first innings.
By Anna Coulling
Charts are from the MT4 platform and the indicartors from Quantum Trading