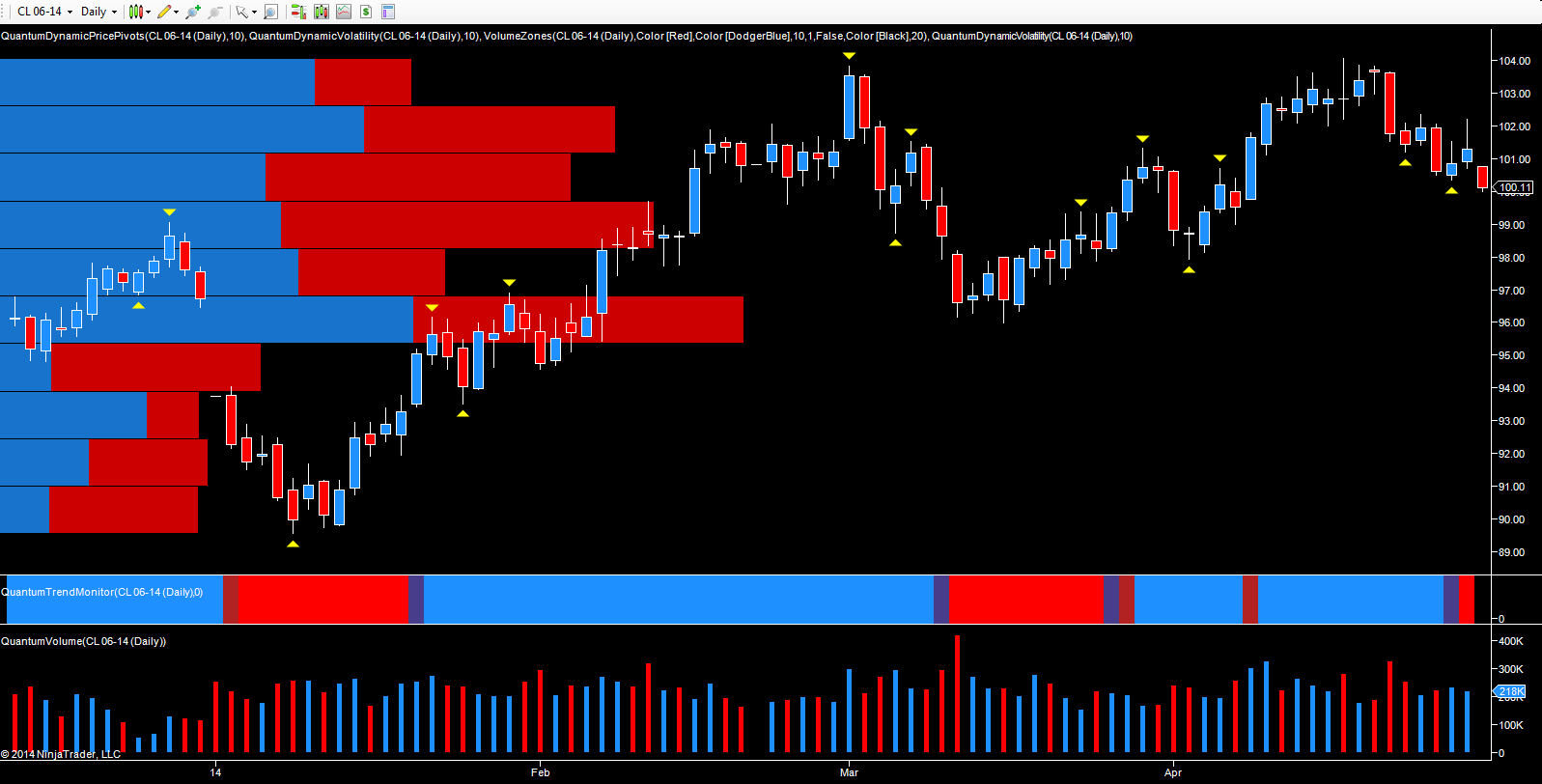 If any further evidence were needed of the bearish sentiment towards oil, yesterday's price action confirmed this weakness once more, as the commodity attempted to rise in early trading, before selling off sharply later in the oil trading session, with the June WTI futures contract closing at 101.28 per barrel, having hit an intra day high of $102.20 per barrel. This followed Monday's price action which followed a similar pattern with the market attempting to rally before closing well off the highs of the session.
Overnight and into this morning, the contract has been trading lower as expected, and now testing the psychological $100 per barrel on Globex ahead of the open, to trade at $100.03 per barrel at time of writing. If this is breached then the platform of support in the $96 per barrel area becomes the next logical stopping point.
Whilst today is all about the FOMC rate decision and statement, oil inventories will also play their part, and the forecast for later is once again for a build in supply of 1.3m bbls against a build last time of 3.5mbbls, and if this is met or exceeded, this will add a further catalyst to the current negative tone.
By Anna Coulling