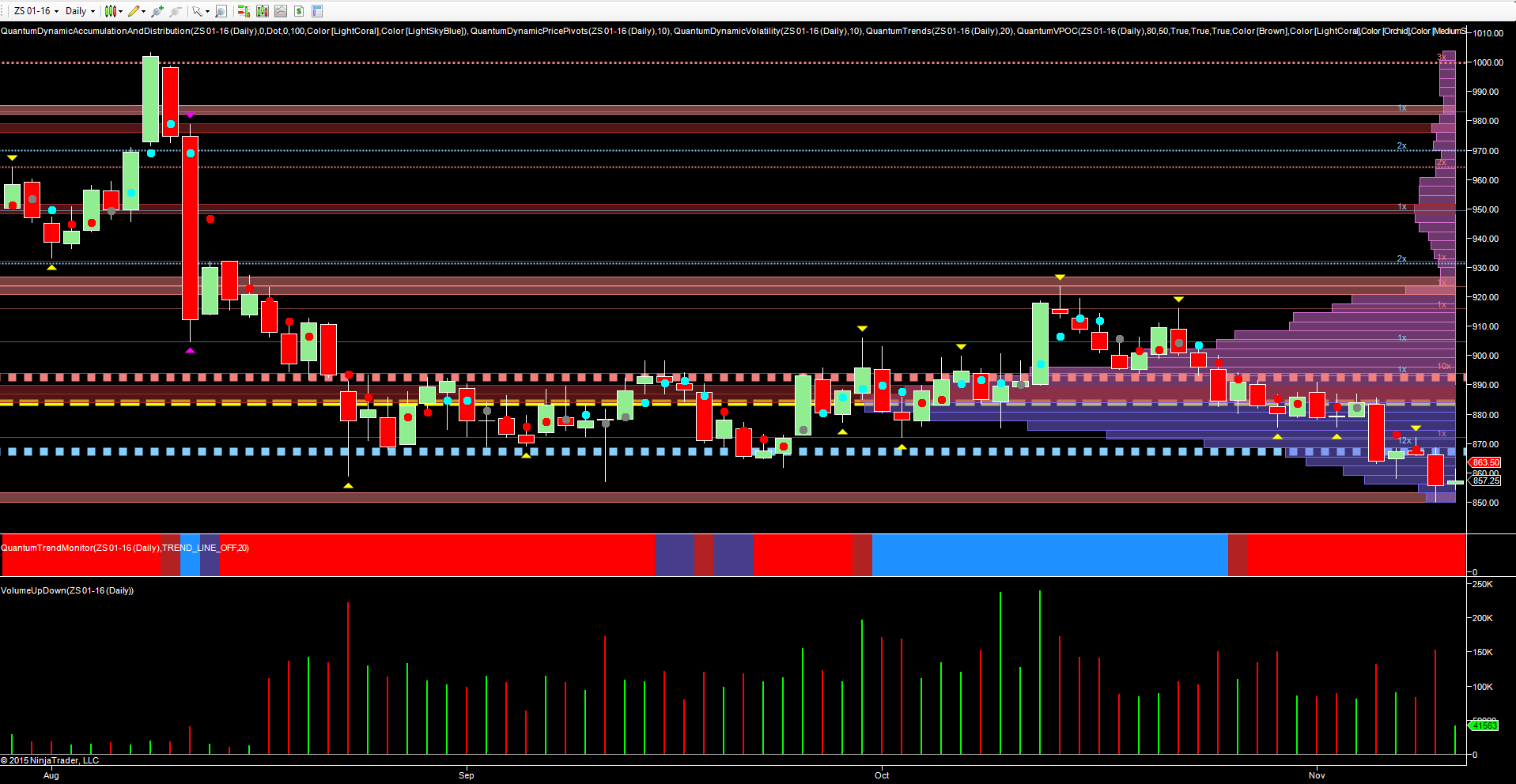 For Soybean futures, yesterday was a seminal one from a technical perspective with the soft commodity finally breaching the strong platform of support that has been building in the $8.70 per bushel area, and closing well sold on the day to test support in the $8.50 per bushel region. Prior to yesterday's price action, this level had held firm, despite repeated testing from mid August onwards, following the move lower in late summer with the subsequent price action bouncing off this level to rally higher before returning to test it once again; a phase of price action that has been in place for the last two months. In addition, and building in parallel, the volume point of control has developed the area of price agreement over this timeframe, with transacted volume building to a peak in the $8.82 per bushel region, and now adding further downside momentum as the price action finally breaks away. With a deep area of resistance overhead, and with the volume point of control also adding further downwards pressure, soybean futures look set to move lower in the medium term, and indeed yesterday's volume once again confirmed this bearish sentiment with high volume associated with the wide spread down candle, and only modest buying interest intraday.
From a fundamental perspective the recent USDA report raised its forecast for soybean production to a record 3.98 billion bushels, a 2 % increase over the last projection in October, and providing the catalyst for yesterday's increase in downside momentum. In addition, the forecast was above analysts' expectations at 3.91 billion bushels. The forecast for soybean yields at 48.3 bushels an acre also exceeded analysts' expectations of 47.5 bushels per acre adding further to the bearish picture, both technically and fundamentally.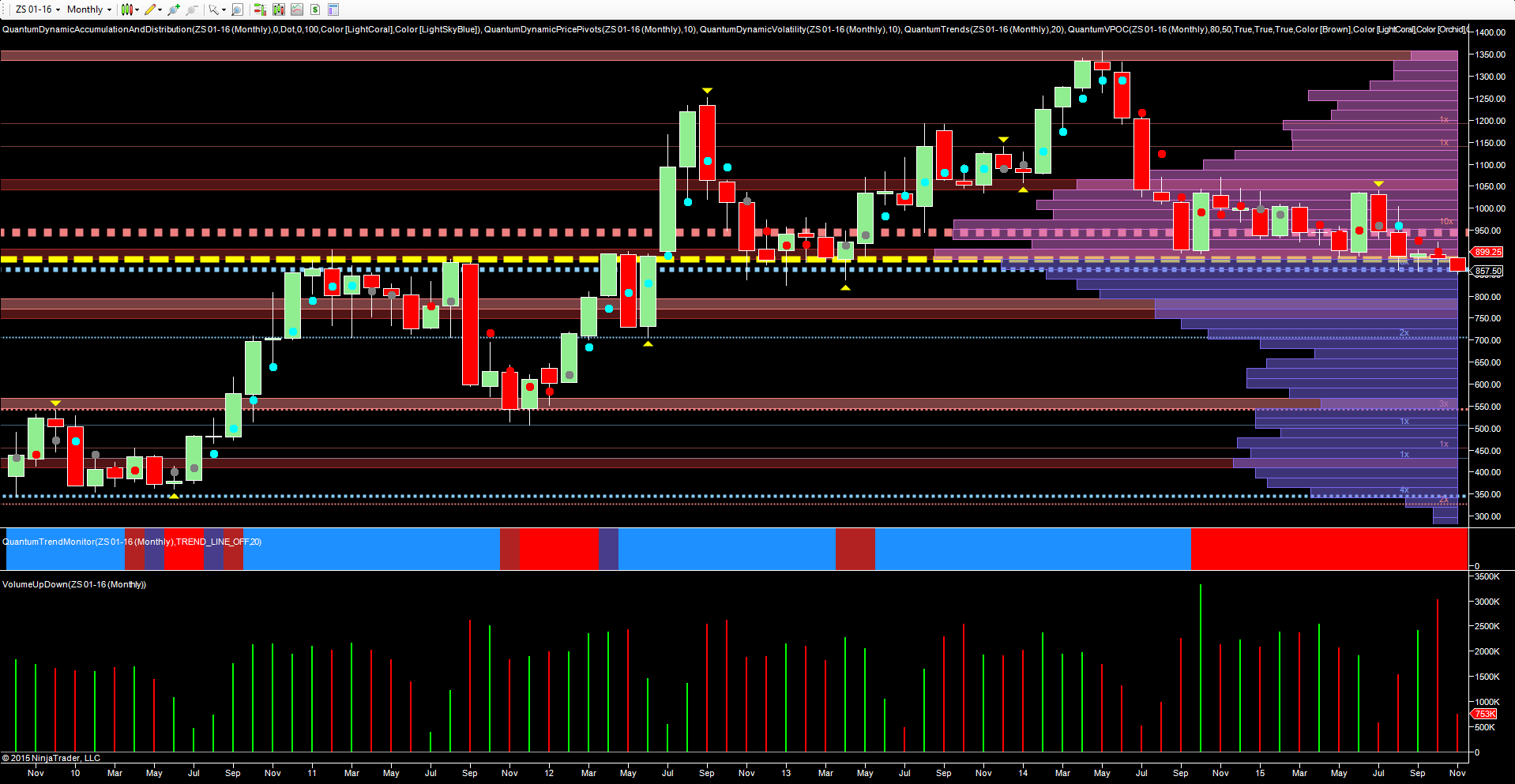 The monthly chart for the longer trend is also particularly revealing, with this month's price action now moving through the volume point of control on this timeframe. Should the commodity close below this level, and the subsequent platform of potential support in the $8.60 area, we could then see a breakdown in the market with longer tem bearish sentiment taking a strong hold with a potential move to test the high volume node now awaiting in the $8.00 per bushel region.
By Anna Coulling
Charts by NinjaTrader and trading indicators from Quantum Trading