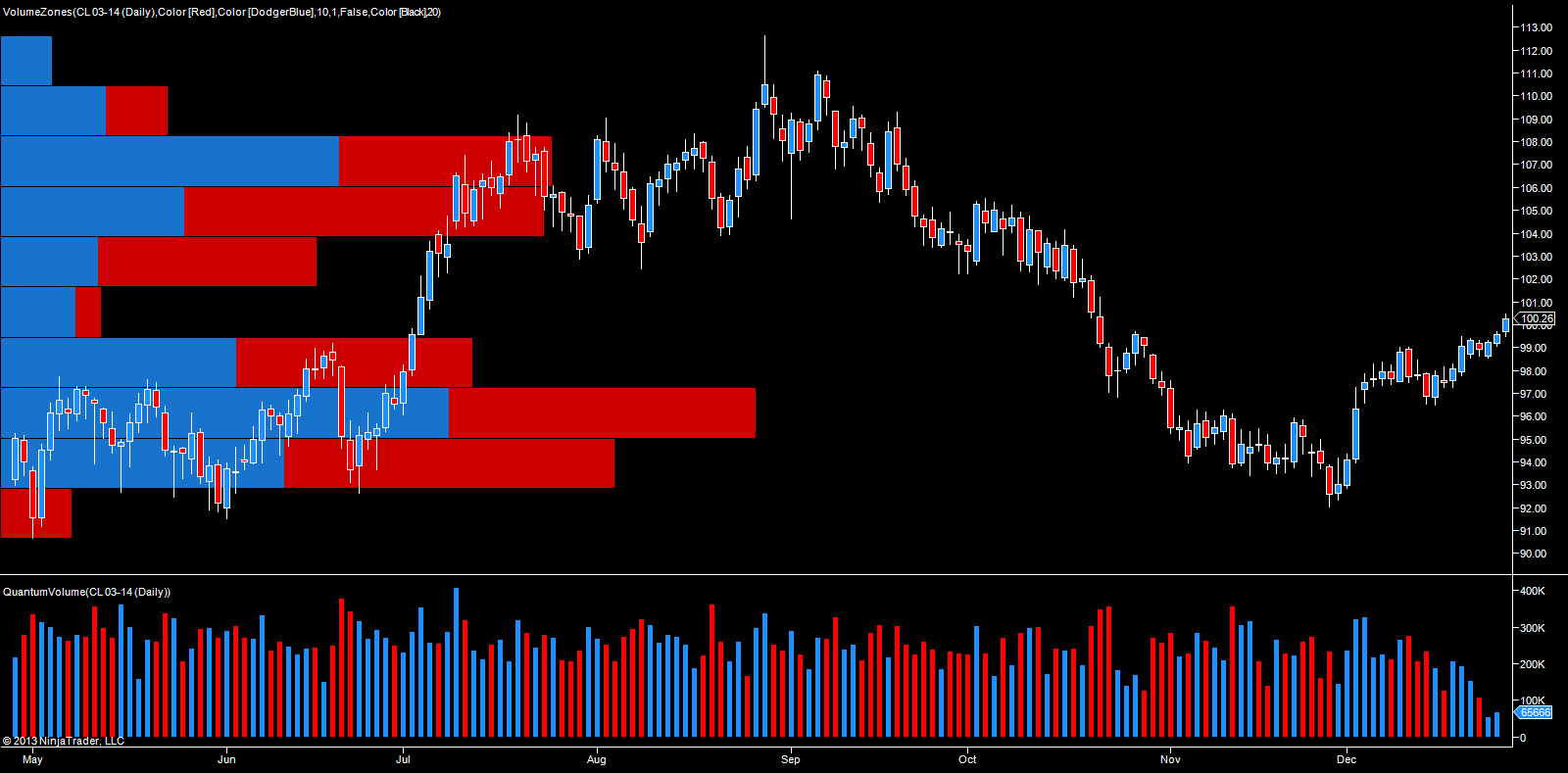 Crude oil futures look like ending 2013 in a positive mood with the March contract currently breaking through the psychological $100 per barrel price point to trade at time of writing at $100.17. Following the initial surge higher in early December the commodity then consolidated in a narrow range, moving between $97 per barrel to the downside and $99.50 to the upside. However, it was interesting to note that during the latter part of the month subsequent lows on the daily oil chart were stepping higher suggesting a breakout to the upside, which appears to be taking shape today.
Naturally, with trading volumes low owing to the Christmas holidays, one does have to be careful when considering the volume price relationship at such a time, and in addition we also have the oil inventories today which have been moved from their regular Wednesday slot. The forecast for today is for a draw of 1.9m bbls, and provided the number reported comes in close, then this should provide some further upside momentum for the commodity.
From a technical perspective we now have a strong platform of price support in place in the $99.50 region, and provided this holds, as expected, then we should see crude oil futures move to test the deep area of price congestion which extends from $102 per barrel through to $111 per barrel, last seen back in the summer.
In addition, of course, any impending cold snap will also add a further driver to the technical picture.
By Anna Coulling