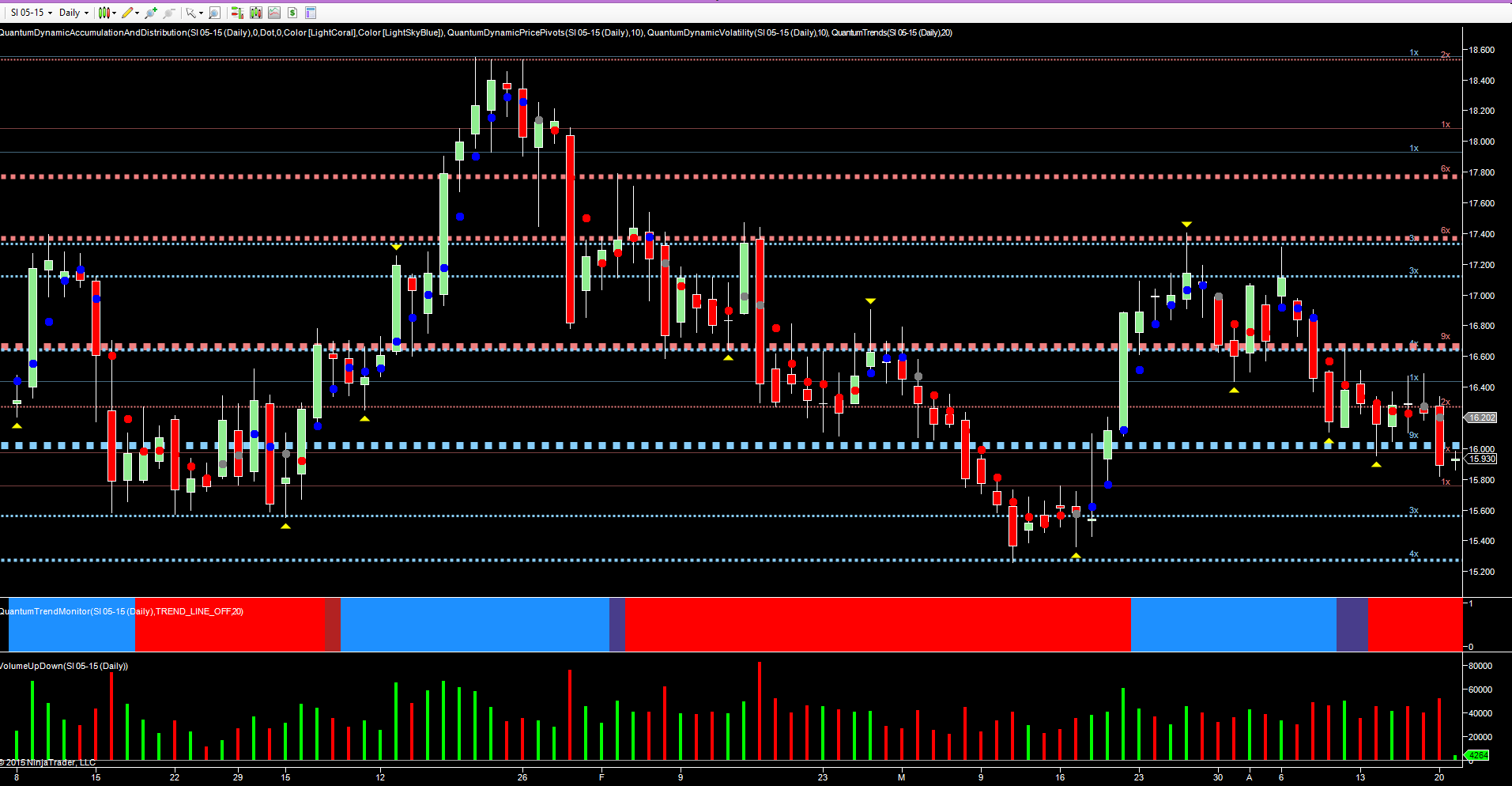 Despite the lack of any meaningful news, yesterday was another interesting one for metal traders, with both gold and silver offering excellent intra day trading opportunities,  but of the two, it is perhaps silver which is the more interesting.
Whilst gold continued to trade in the congestion range I have outlined in previous posts, silver finally breached the platform of support below in the $16.00 per ounce region, as shown buy the solid blue dotted line on the accumulation and distribution indicator. This is an area I previously highlighted as being of key significance to the longer term and now that this level has been breached, maybe we are seeing silver lead gold lower. Moreover, yesterday's wide spread down candle was accompanied with strong and rising volume moving the metal from $16.275 per ounce to close at $15.89 per ounce and confirming the bearish picture.
Last Friday's price action had hinted at this weakness, and with the trend monitor at the bottom of the chart now transitioned to red, coupled with yesterday's break through, the longer term outlook for silver appears increasingly bearish. once again following.
By contrast, gold has continued to maintain its position above its own tipping point at $1190 per ounce, but given the move for silver it may now only be a question of time before gold breaks down and duly follows silver lower. A case of where silver goes, gold will follow?
By Anna Coulling
Charts are from NinjaTrader and the trading indicators from Quantum Trading.