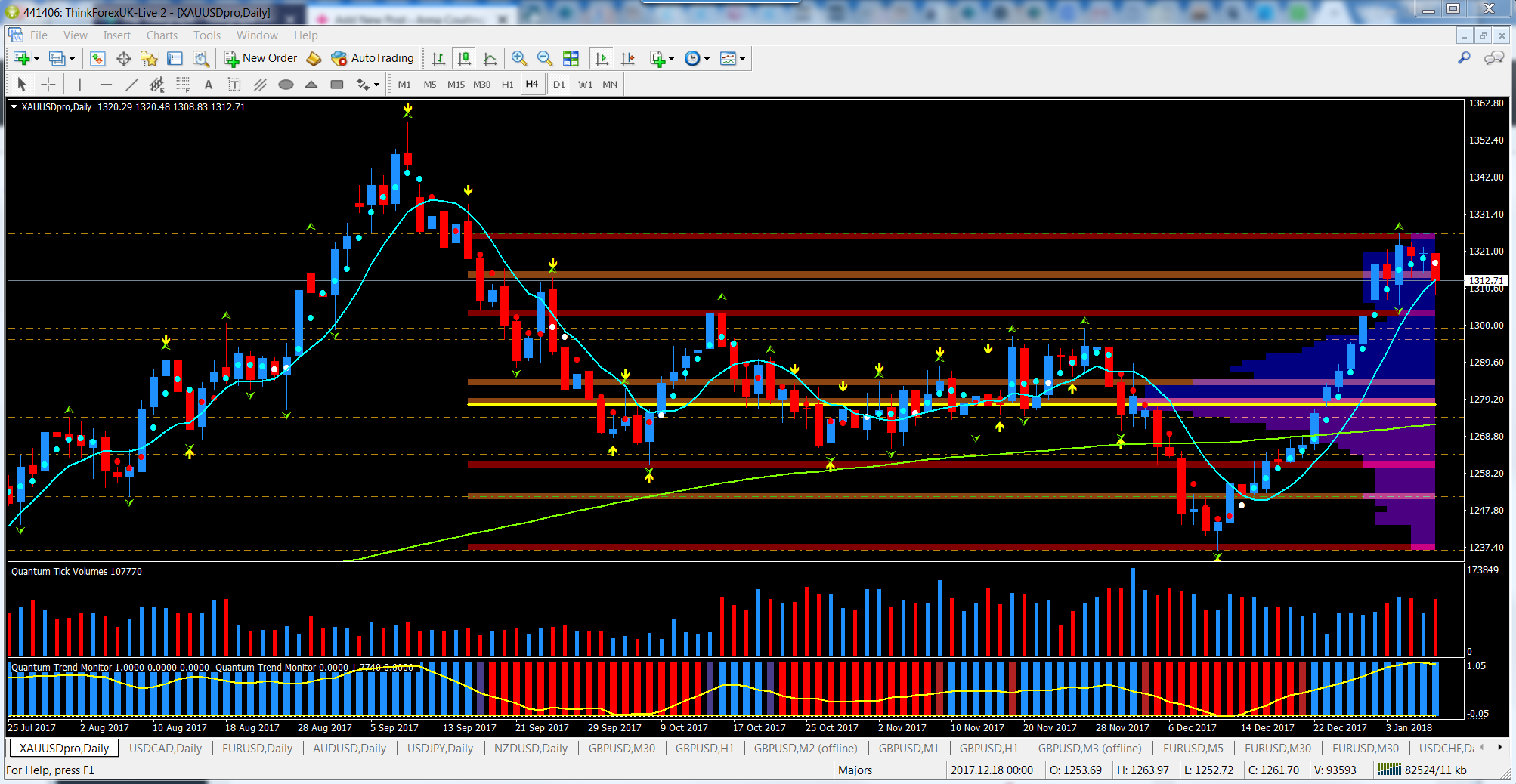 The current heavy focus on cryptocurrencies has meant less of a spotlight on gold, which has been staging an impressive rally since mid December, and which has seen the precious metal move from the strong platform of support in the $1235 per ounce region to a high of $1325, posted in last Thursday's trading session.
This strong move higher has, of course, been aided and abetted by chronic weakness in the US dollar, thereby restoring the traditional inverse relationship between these two instruments.
What is now interesting on the daily chart for gold is the candle combination in progress which suggests the resurgence in the price of gold may be running out of steam, or at the very least coming to a pause point.
From a price action perspective, last Thursday's wide spread up candle with wick to the lower body did suggest further upside momentum, but the accompanying volume was anomalous, and did not conform to Wyckoff's third law of effort vs result. And with Friday's hanging man candle on high volume, then repeated again on Monday, today's move lower is simply reinforcing the current pause, and move into a congestion phase, before a potential correction lower.
Key levels for gold are now $1325 to the upside, and below in the $1295-$1300 per ounce region where potential strong support awaits.
By Anna Coulling