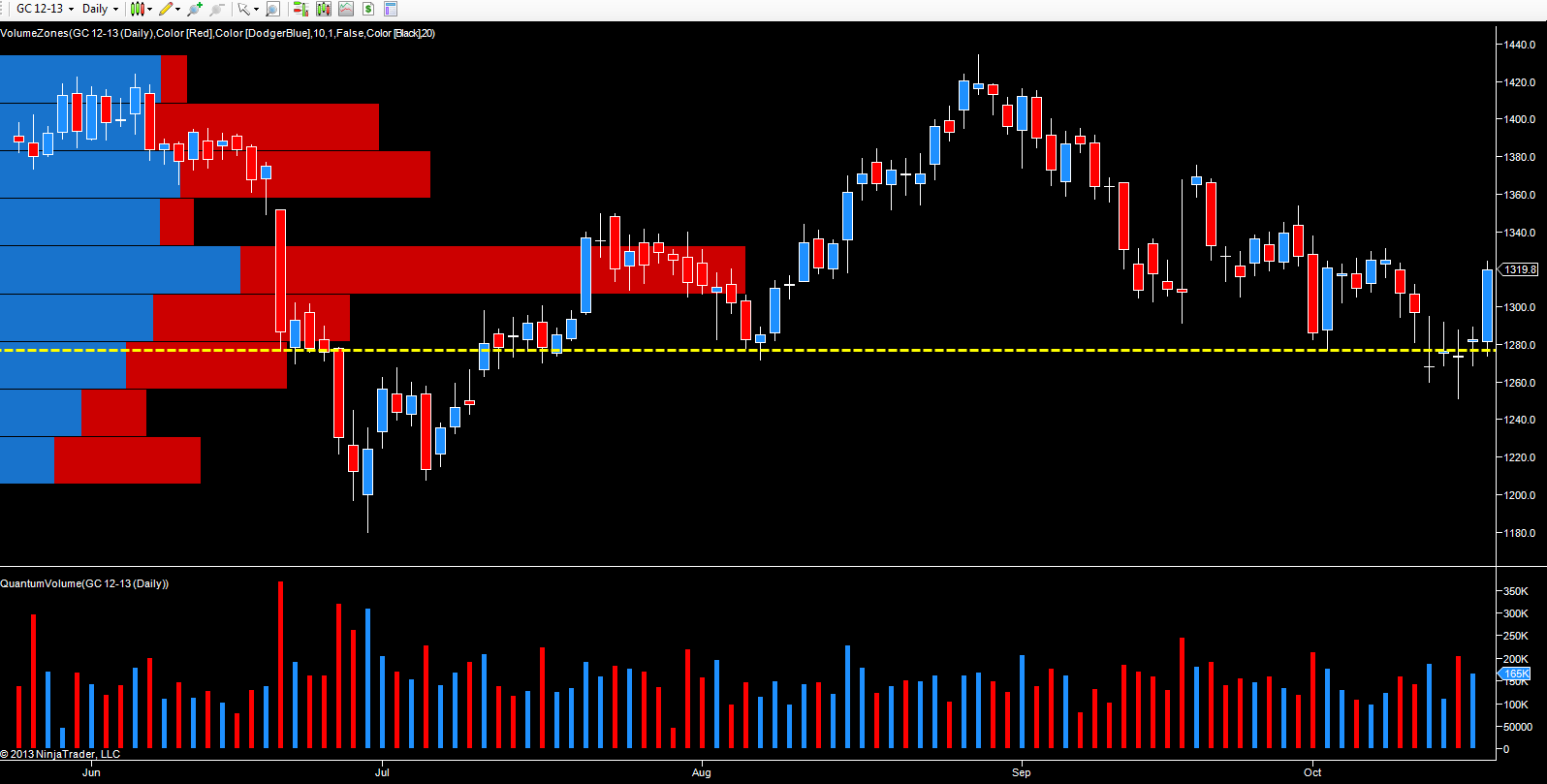 Much as expected, and indeed as I suggested in yesterday's post on gold, the precious metal has finally managed to find some bullish momentum, following the 11th hour agreement in the USA, which is now once again open for business. For how much longer, no one knows, and like all good soap operas, the story line is set to run and run. And much as before, the issue has simply been kicked into the long grass again.
Nevertheless, for gold bugs, some good news at last, with December gold futures surging higher on the day, to currently trade at $1321.30 per ounce at time of writing, with gains largely driven by US dollar weakness. Is the inverse correlation back in play once again? No doubt we will see over the next few weeks. The USD has fallen sharply, breaking through the 80.00 region and now testing the platform of support in the 79.70 area. All good news for gold, with this plunge lower, mirrored with a wide spread up candle for the precious metal, and excellent intra day trading opportunities as a result.
More importantly, the support platform in the $1280 per ounce region, as denoted with the dotted yellow line, held firm, averting the prospect of a deep move lower, for the time being! In the longer term, the outlook for gold remains bearish, and the key for any further progress higher, is now the sustained area of price congestion ahead, and clearly shown on the volume at price histogram. Volume as always holds the key, and if today's current positive sentiment is to continue, then buyers will need to be out in force, if this is not to be yet another false dawn. And remember, one swallow, does not a summer make!
By Anna Coulling