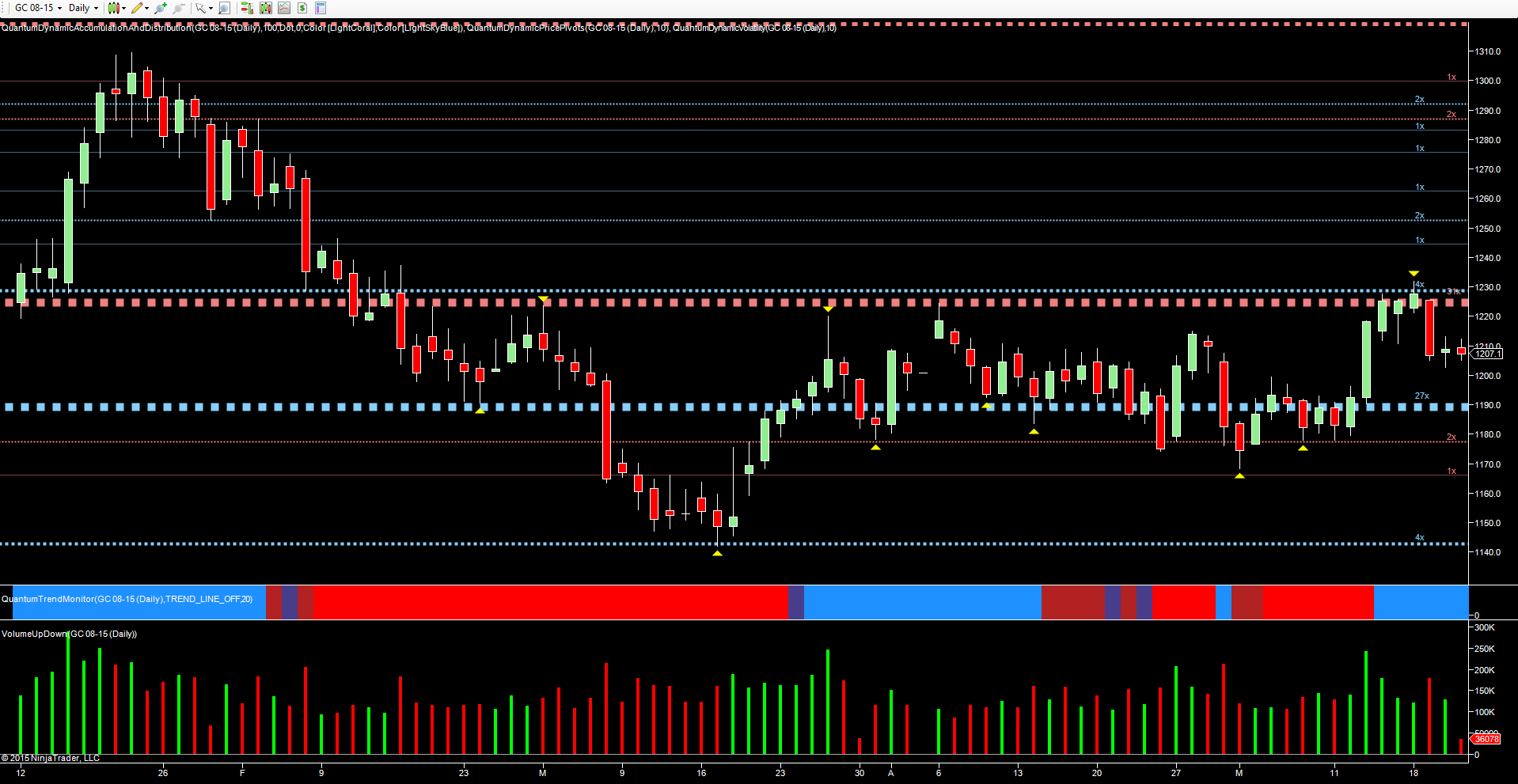 For gold bugs and longer term gold investors, it's been another frustrating week as a further attempt to rally came to a shuddering halt on Tuesday, as the US dollar rose Lazarus like from its bed, surging higher and sending gold, silver and many of the base metals sharply lower. From a technical perspective the distribution region denoted by the red dotted line continues to remain the key level in this time frame in the $1227 per ounce area. This is a level that has been tested on 31 previous occasions with consequent distribution when approached from below, and indeed since March gold has failed to breach this price area on five separate occasions with Monday of this week the most recent. The weakness here was also confirmed with a pivot high. It was also interesting to note that the bullish move of last week was also accompanied on falling volume, so the reversal was no great surprise and the daily chart does define the four key levels now in place.
At the top of the chart, it is the distribution level at $1320 per ounce which defines the ceiling of resistance in this time frame. Below is the $1227 per ounce region outlined above, with the platform of support now firmly in place with accumulation at $1190 per ounce. Deeper still we have the less well defined accumulation platform in place at $1145 per ounce.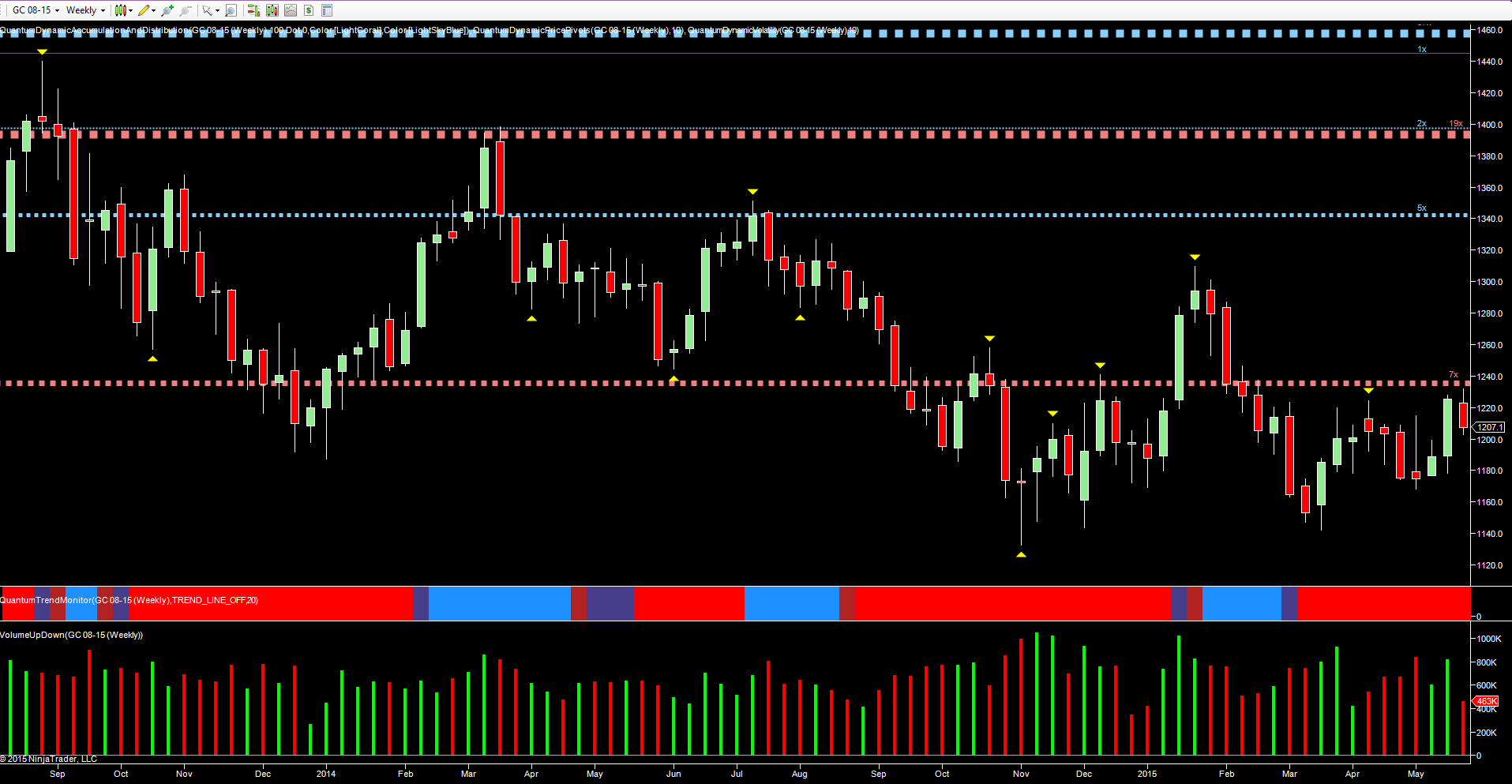 Moving to the weekly chart, here too the four levels are equally well defined, with $1460 per ounce at the top of the chart, followed by the $1395 per ounce region which capped the advance in March last year. Below this lies the $1340 per ounce level which brought the rally in July 2014 to a halt. Finally to the current level which is now being tested once again in the $1235 per ounce region and denoted by the red dotted line. Whilst gold continues to build a base in the $1140 per ounce area, it is the failure to hold above the $1240 per ounce level which is preventing any moves higher. As always, any longer term change in trend will be signaled with volumes increasing along with an associated buying climax, something we have yet to see in the longer term time frames.
By Anna Coulling
Charts are from NinjaTrader and the trading indicators from Quantum Trading.