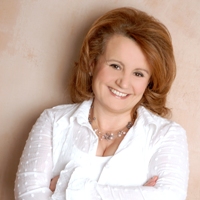 Hi – my name is Anna Coulling and I am a full time currency, commodities and equities trader. I have been involved in both trading and investing for over fifteen years and have traded many different financial instruments, from options and futures to stocks and commodities. I write and publish articles ( mostly for free ) for UK and international publications on a wide variety of financial issues, and in particular I enjoy helping others learn how to invest and trade.
Since starting my first web site several years ago, which provides an introduction to trading and investing, I have developed many other sites which cover a wide variety of markets. Some are simply informational sites, and others like this are primarily designed to provide insights into the current market activity which I hope will help you make better trading decisions. All my sites have one thing in common – the information is provided free of charge.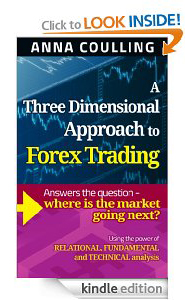 Not only do I write regular market forecasts and analysis, but I have also written and published several books which are available on Amazon, in both Kindle and also paperback versions. I am delighted to say that all of these have become Amazon No 1 best sellers in various categories, and I can only thank all those readers, not only for buying the books but also for their kind comments. I am always writing, and in the next year or so will be publishing books on both exotic and vanilla options, futures and futures markets, commodity trading and finally stocks.
All of these will be available on Amazon, and at the same competitive prices as all the others. My motto is – the more you learn the more you earn – so I always aim to keep the prices as low as possible.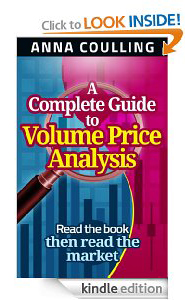 The book that I would urge you to read, if you read none of the others, would be A Complete Guide to Volume Price Analysis. Why? Well, in simple terms, once you have mastered this methodology, it can be applied to all markets and all instruments and will then underpin your approach to trading using other technical indicators. In other words, this is the foundation on which your trading analysis is built – everything else then just helps to confirm your analysis.
If you would like to follow my trading more closely or simply ask me a question on trading, then I have several ways you can do this if it is of interest. I am always delighted to hear from traders around the world and will always do my best to help if I possibly can!
I Twitter on a daily basis about trades, trading opportunities, trading news, and when post and sites have been updated with a new post. If you are new to Twitter, it is a " micro blogging" network which only allows 140 characters per post, so it is very easy and quick to keep up with friends, news etc. If you would like to follow me, simply click on my Twitter widget in the right hand sidebar.
I have three Facebook pages for each of the markets that I trade and I would be delighted to hear from you there, and of course if you do read my posts regularly I would be most grateful if you could hit the 'like' button, but only if you like the post!!
I also run free training rooms which you are welcome to join.
Good luck with all your trading and investing and I am always looking at new technology to help new traders and investors so please do check back to all the sites regularly which are now all being upgraded to include video – yes sorry, you will be hearing my dulcet tones on the internet very regularly!! – regards Anna