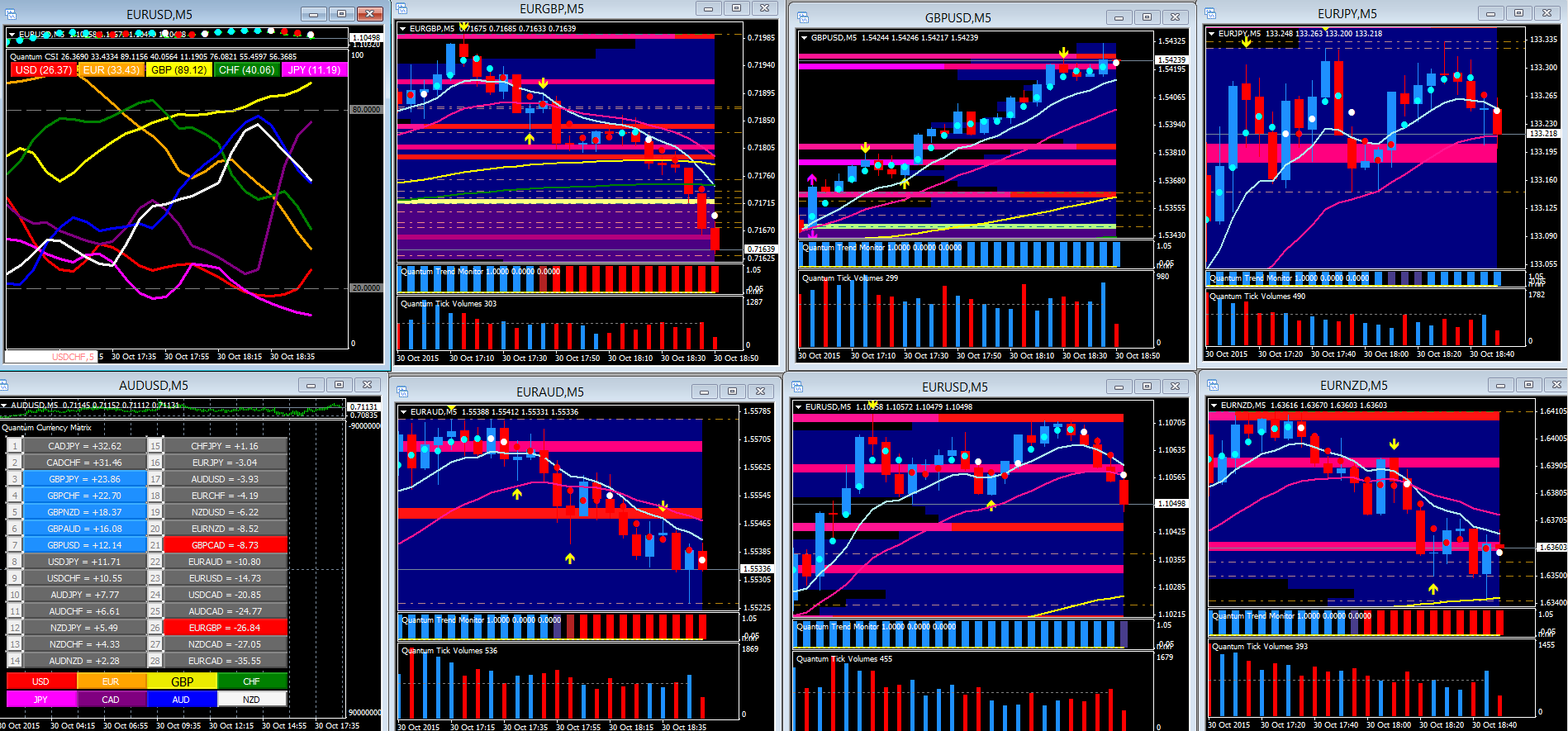 Many thanks to those of you who came along to our forex webinars today. Both sessions provided us with plenty of examples of volume price analysis in action, but it was this afternoon's webinar that has delivered the most dramatic price action.
This morning it was the back wash from the BOJ monetary startement and press conference which saw plenty of JPY action, particularly in the AUD/JPY.
Not forgetting today is the last day of the month so we can expect plenty of position squaring which adds its own layer of volatility.
The set up which caught our eye towards the end of our New York session forex webinar was in the euro complex, which on the currency strength indicator was heavily overbought in the faster time frames, and has since duly delivered some wonderful trading opportunities.
Hope you can join us next time & have a great weekend.