With markets having been given a more or less clear roadmap for the future of QE, and so removing a degree of uncertainty, it now only remains for us to monitor closely our benchmark charts, namely the USD index and the VIX , whilst keeping a close watch on price action and volume.
In a week punctuated with the Christmas holidays, trading volumes have naturally remained very thin, but despite this equity markets around the world have responded enthusiastically with many either approaching or breaching key levels.
Moving forward it is the US dollar which will continue to hold centre stage and throughout December has been confined to a narrow range, trading between 81.50 to the upside and marginally below 80 to the downside. Should we see any bearish sentiment in the short term there is an extremely strong platform of support in place on the weekly chart of the USD index at the 79 region.
This price region has been tested repeatedly throughout the last quarter, but has held firm on each occasion.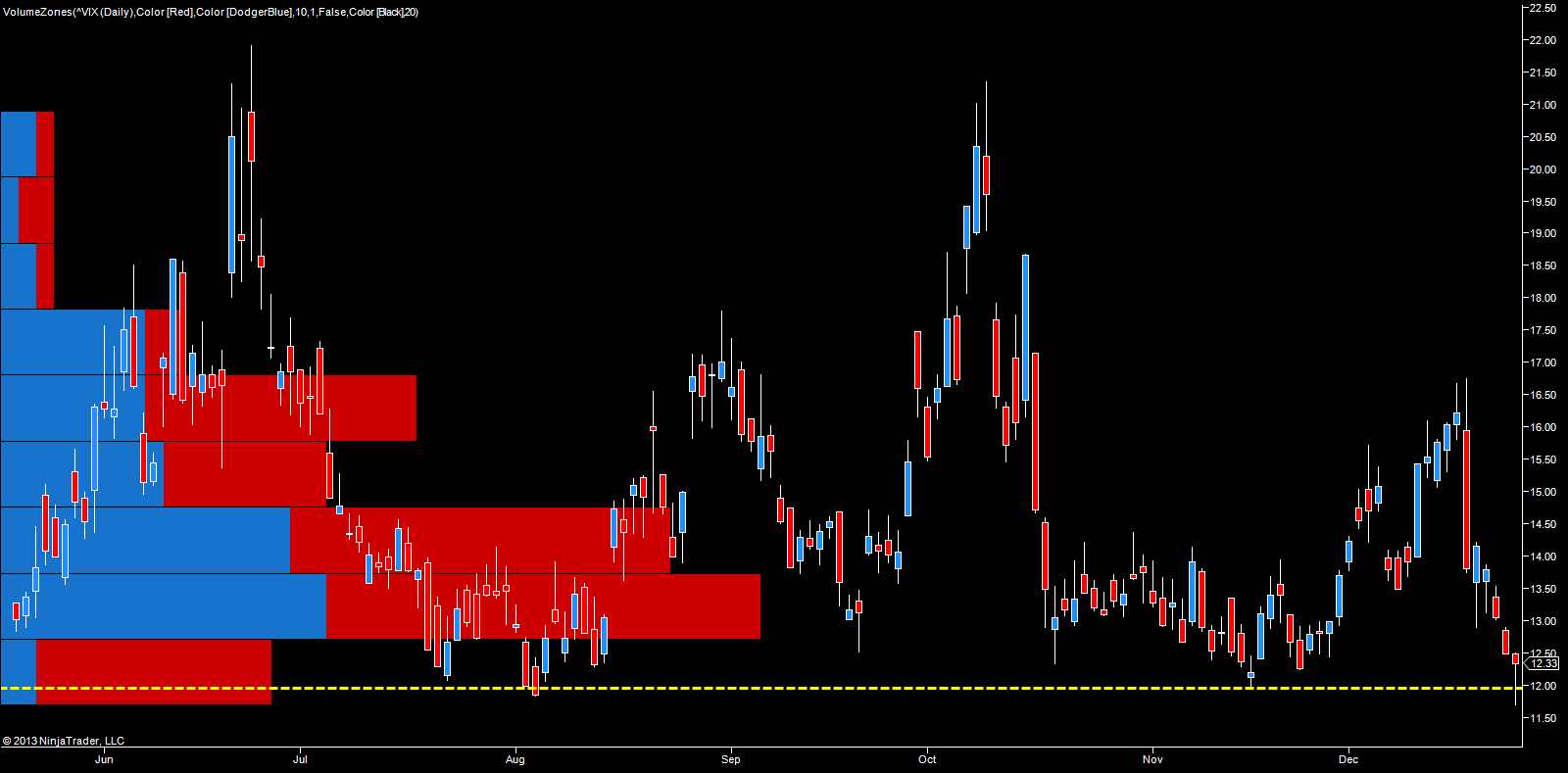 Finally, moving to the fear index (aka the VIX), this has once again rolled over and reverted back to test the yellow line of support which I have mentioned in many previous posts, and lies in the 12 price region. In this morning's trading the VIX has been oscillating in the 12.27 price zone, and for any sustained equity rally in 2014 then the VIX will have to breach this level and move deep into single figures. This is the point at which equity bears can safely come out and start calling the top of the market – again!!
By Anna Coulling