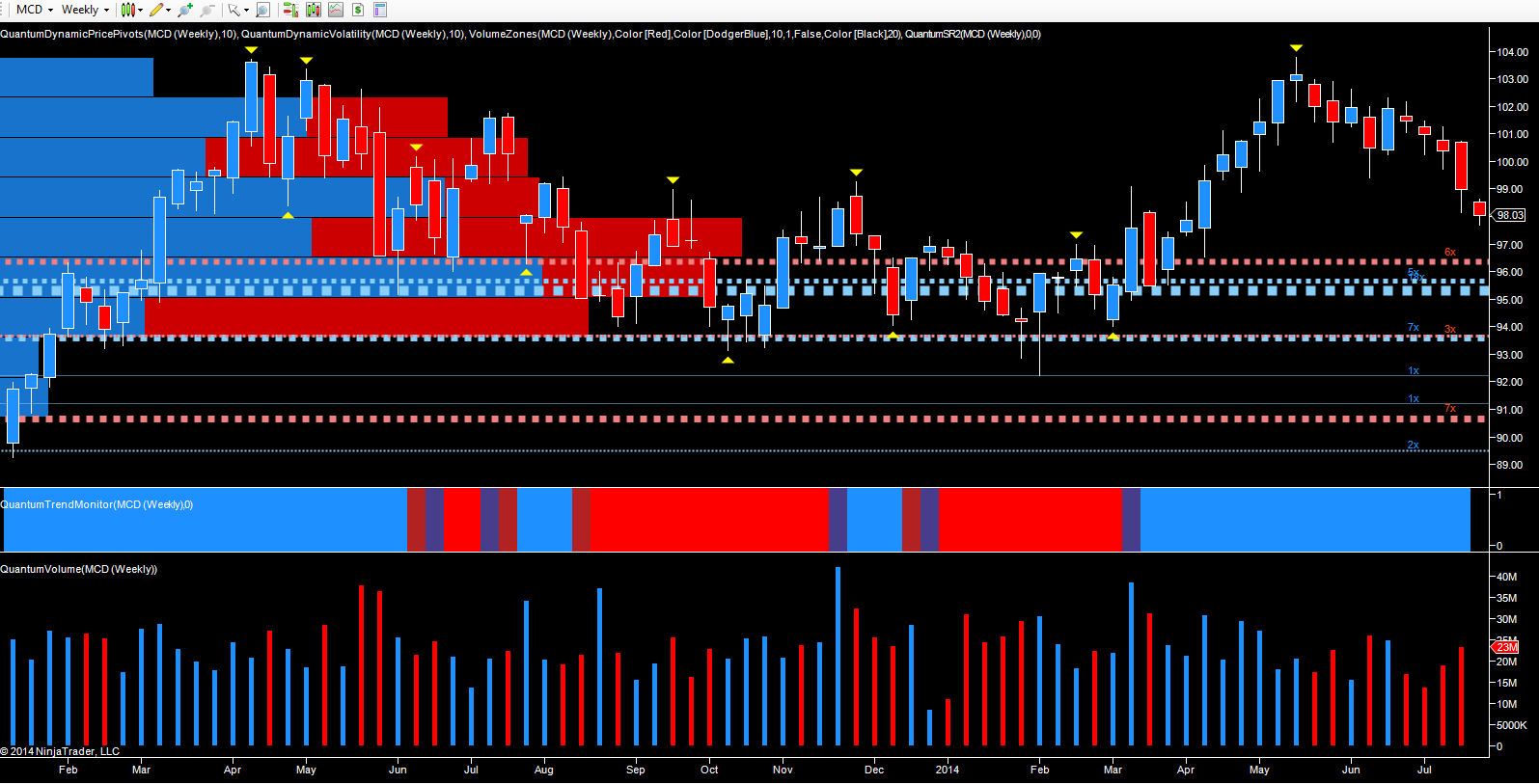 With earning season now in full swing, I thought it would be interesting to consider one of the Dow's bellwether stocks, namely McDonalds which is due to report tomorrow. The analysts' consensus view is that the stock is a mild buy with an EPS forecast for the quarter of $1.43. This is against the reported figure for the same quarter last year which was $1.38. So let's take a look at the technical picture.
On the daily chart $104 per share has certainly been the tipping point for McDonalds to date with the stock testing this price point twice last year in April and May before declining to find support in the $93.50 region. In 2014 this level has been tested once again, and ironically at the same time of year, with the long legged doji candle signalling indecision coupled with falling volumes. The candle of early May was topped off with an isolated pivot high with the subsequent sell off through the $100 level and down to today's trading price of $97.98. The volumes over the last three weeks have been rising suggesting further downside pressure, and for any reversal on the fundamental news tomorrow this will need to be accompanied by stopping volume and associated price action.
With the deep platform of support between $95 and $96.50 this should prevent the stock price declining further, and provided tomorrow's results are in line (or better) this may the catalyst for a return of some mildly bullish momentum.
By Anna Coulling