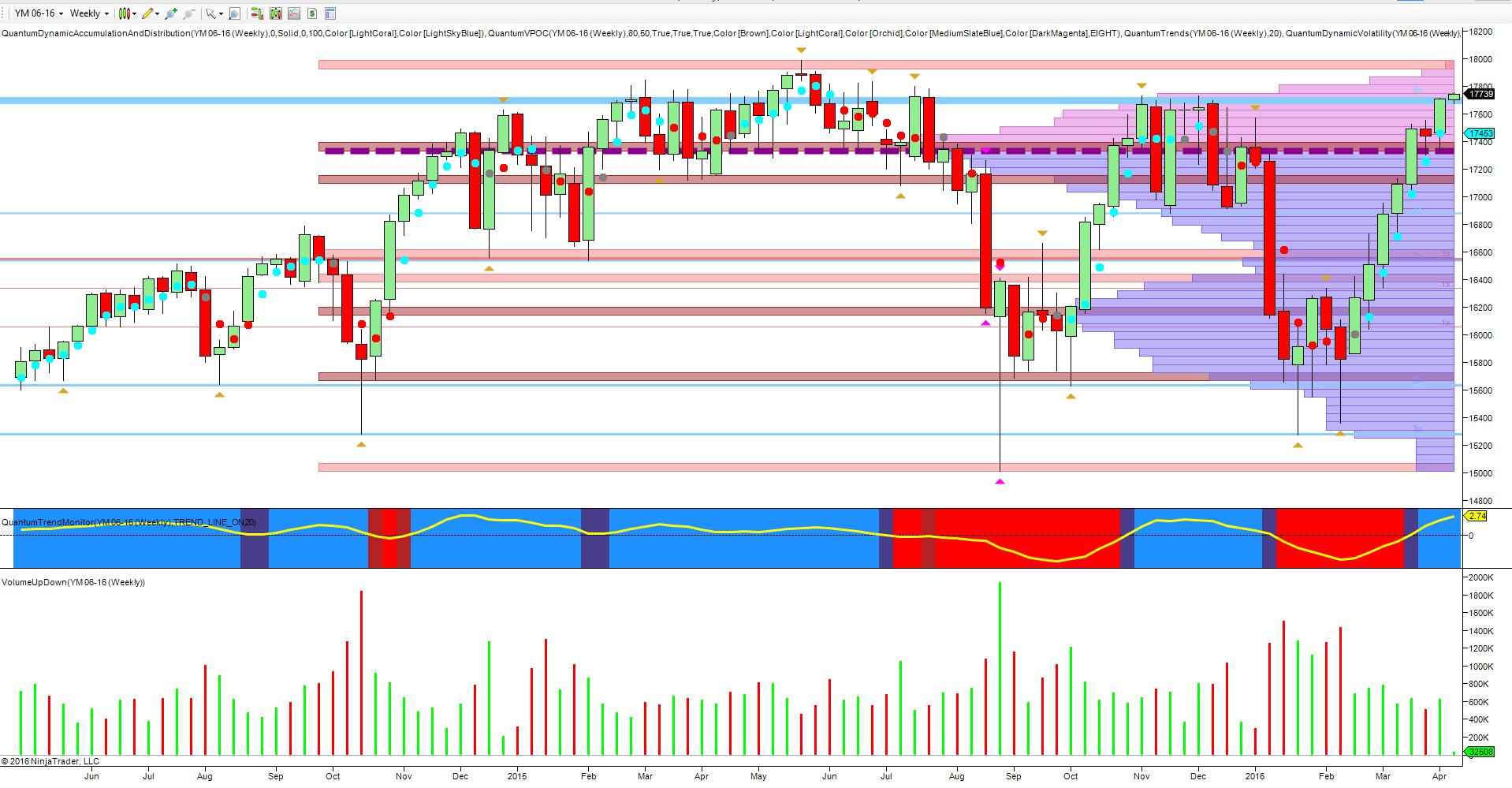 Bullish momentum for US equities remained firmly in the ascendency last week as bullish sentiment for the US dollar continues to weaken, and further extending the rally of the turbulent start to the year which saw major buying by the insiders as a result. The recovery for both the YM and the ES has been particularly dramatic with the NQ lagging behind, and from a technical perspective, both the YM and the ES indices are now approaching key technical price regions which will define the next quarter price action for US markets. And the reason for this is very simple: we are now back testing the extremely deep areas of congestion that marked the previous top of the rally of 2015 as the markets en mass failed to break out into new high ground before rolling over and falling sharply.
For the YM emini, and as described on the weekly chart, this level extends from 17,100 through to 18,000 with 17,986 marking the absolute top of price action back in May 2015. Last week's bullish price action propelled the index deep into this region of price congestion, and in early trading on Globex this bullish sentiment is continuing with the index currently trading higher at 17,739 and now testing a resistance region at this point (as shown with the blue solid line on the accumulation and distribution indicator). Volume in the up trend remains good, with the volume point of control now resting in the 17,340 region below the current price action, and with only a low volume node ahead there is little in the way of transacted volume to halt progress of the index higher. Should the 18,000 region duly be breached, this will then create an immensely strong platform of support and provide the requisite platform for an extended bullish trend run for US equities in the forthcoming quarter.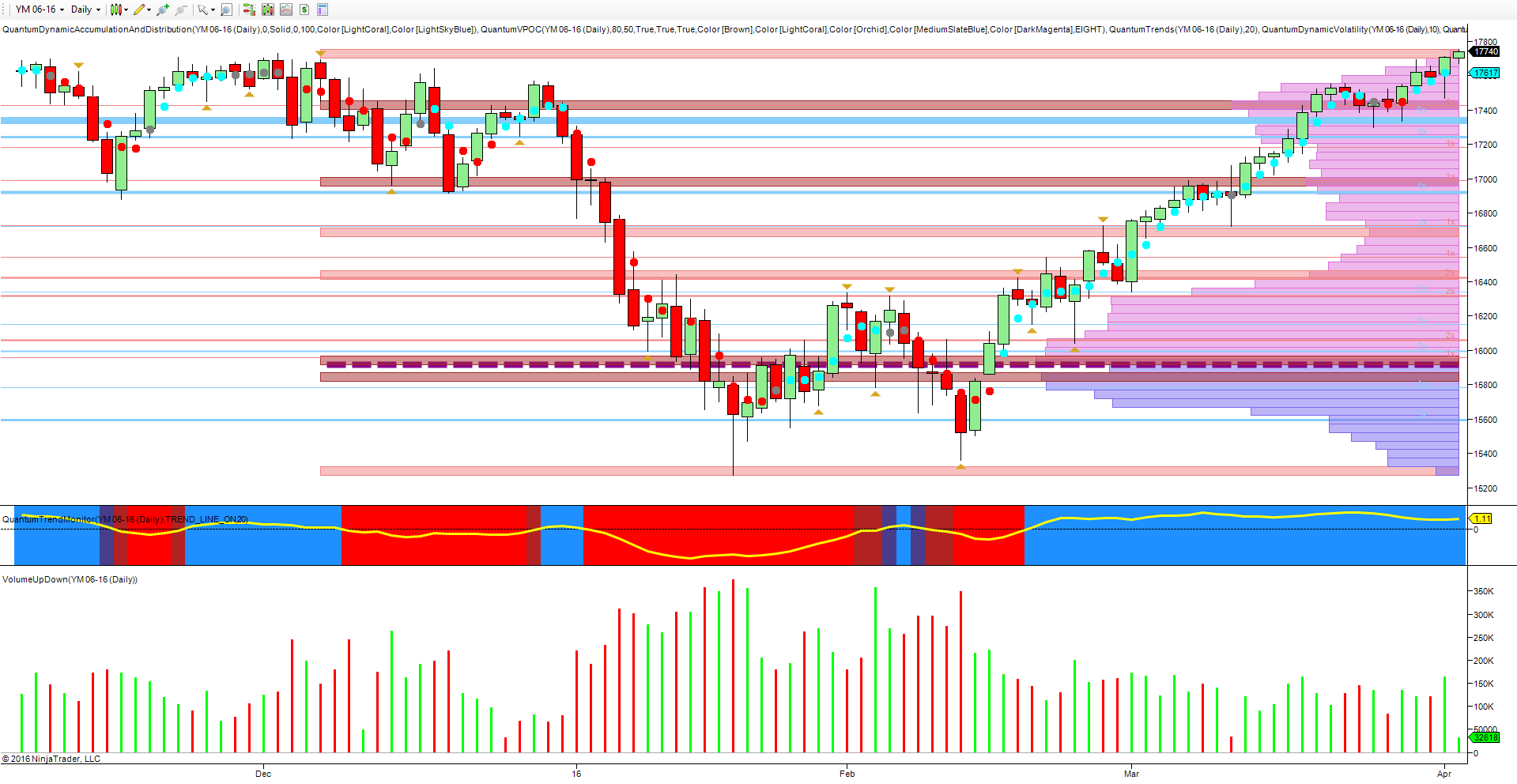 The daily chart confirms the bullish picture with last week's price action moving through the high volume node in the 17,450 area which had seen a pause and congestion phase as the index drew breath in prepartion for the next leg higher. Below, this high volume node is now adding further support, and with the VPOC on the daily chart remaining anchored below around the double bottom, this too is confirming the current strength for the index across the timeframes.
By Anna Coulling
Charts from NinjaTrader and indicators from Quantum Trading