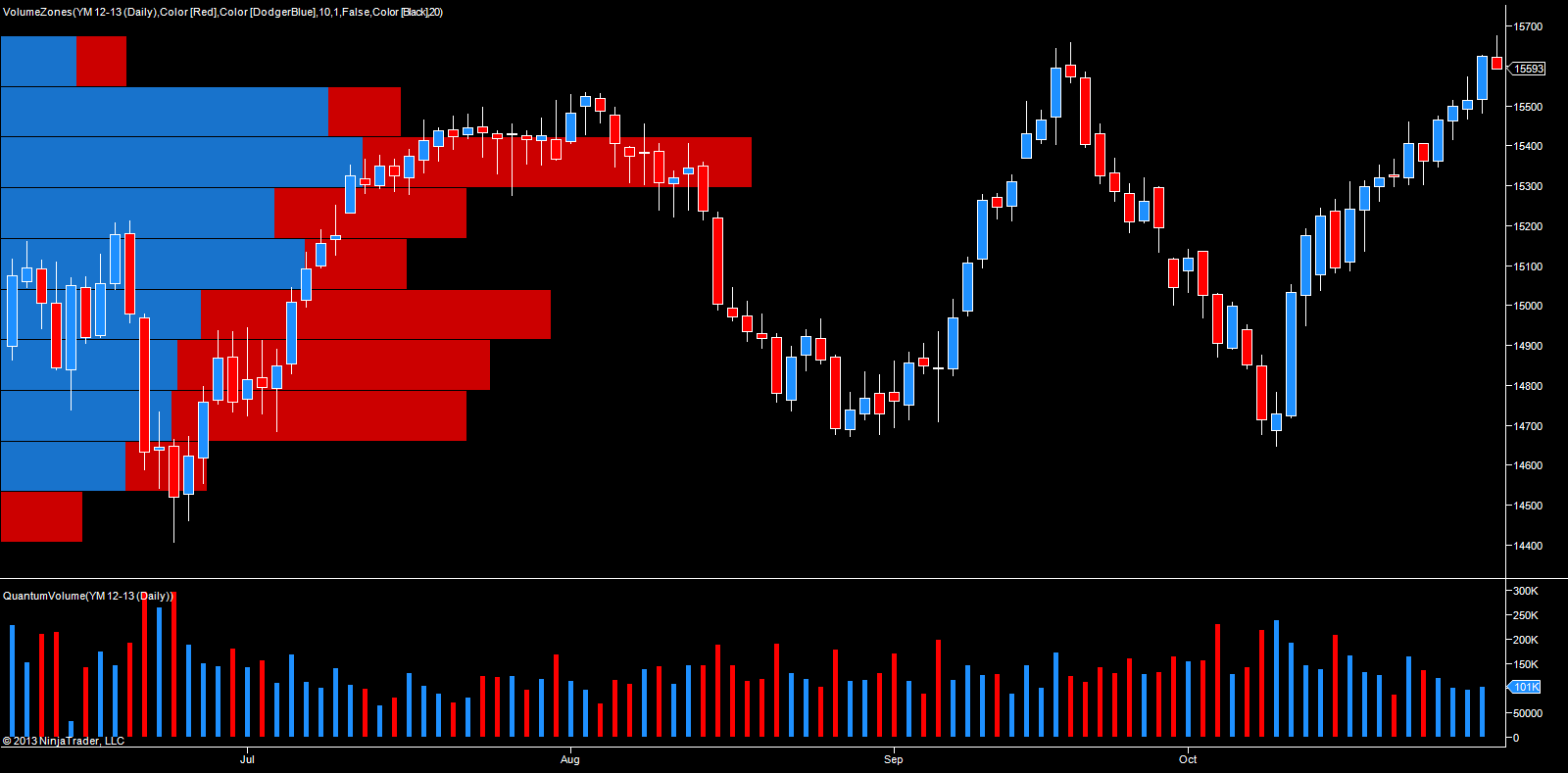 Much like Alice in Wonderland, equity markets appear completely disconnected from economic reality and continue to trade in their own fantasy world, and for fundamental traders and investors the current market environment is particularly frustrating.
For technical traders it is less so, since the approach is based on the price volume relationship and trading what we see and not what we believe should be. Among the many instruments, the chart of the YM (the mini Dow future) is perhaps one of the most interesting and elegant for a number of reasons.
First, and perhaps most tellingly, the burning question right now is whether we are about to witness a repeat performance of the sell off seen from mid September through to early October. This created the price waterfall which then promptly reversed forming the classic V pattern now pausing in the 15600 region ahead of the FOMC statement.
The support platform is clearly defined at 14,650, and equally the resistance level is now also clearly in place. In these circumstances, volume and price are always our guides, and one only has to look back to the stopping volume of late June, followed by the consequent rise throughout July and early August for evidence of this.
During this period of price action the volume was declining throughout the rally and it was therefore no great surprise when the bullish momentum finally ran out of steam in early August, followed by a sustained move lower into early September.
The issue now is the associated volume of the current rally, and as is clearly self evident, October's bullish momentum has been associated with declining volume. This suggests the market is running out of steam, and perhaps a degree of realism is entering the fantasy land of equities. Time, of course, will tell but it is certainly an interesting chart.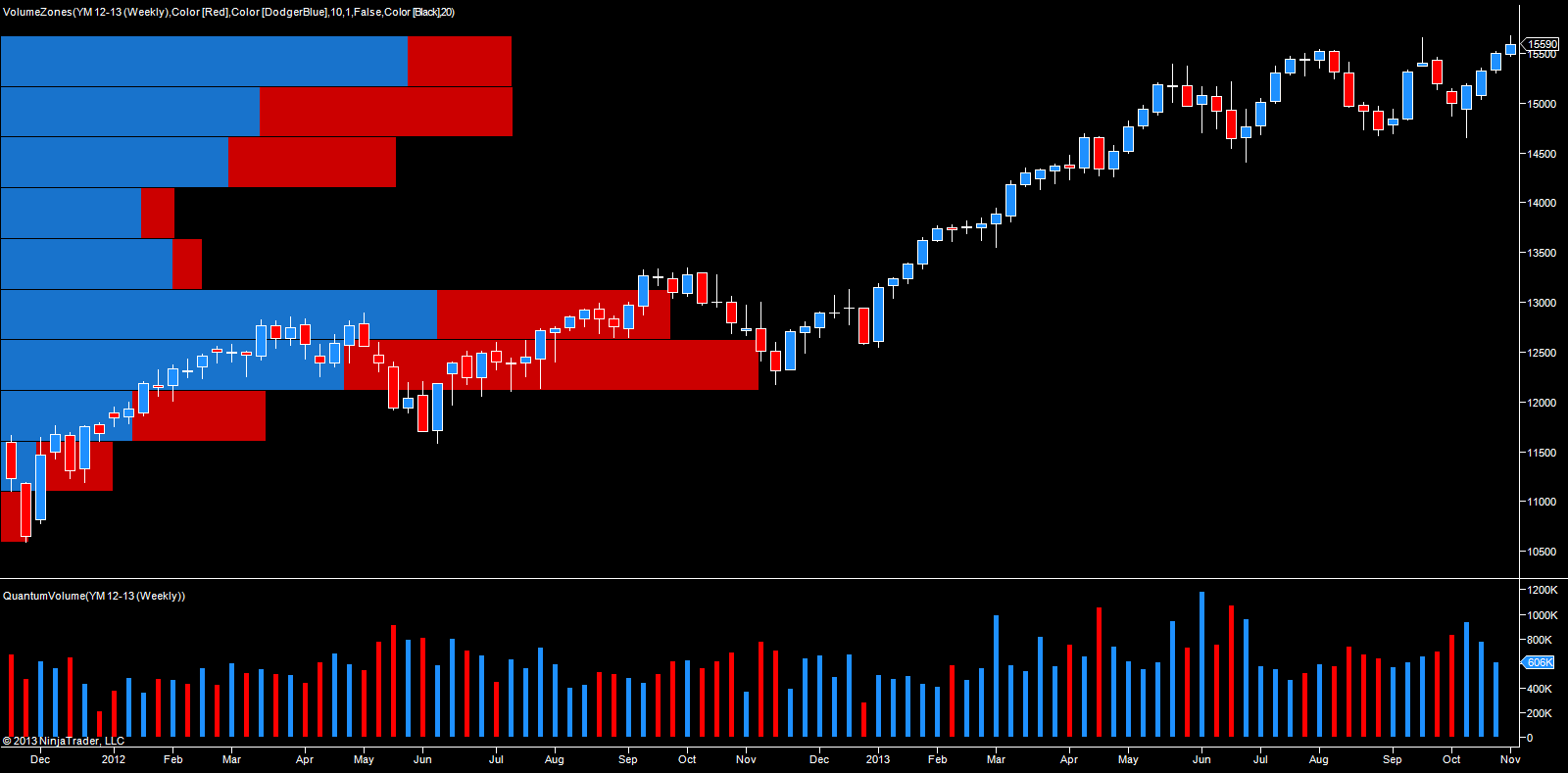 Moving to the weekly chart this merely reinforces this analysis with the prior three weeks of price action accompanied by falling volume, and narrowing price spreads. So, at the very least, we should expect to see a pause at this level, if not the start of a major reversal.
However, as always it is the interplay of price, volume and chart patterns which will signal the start of a major move (in either direction!!)
By Anna Coulling