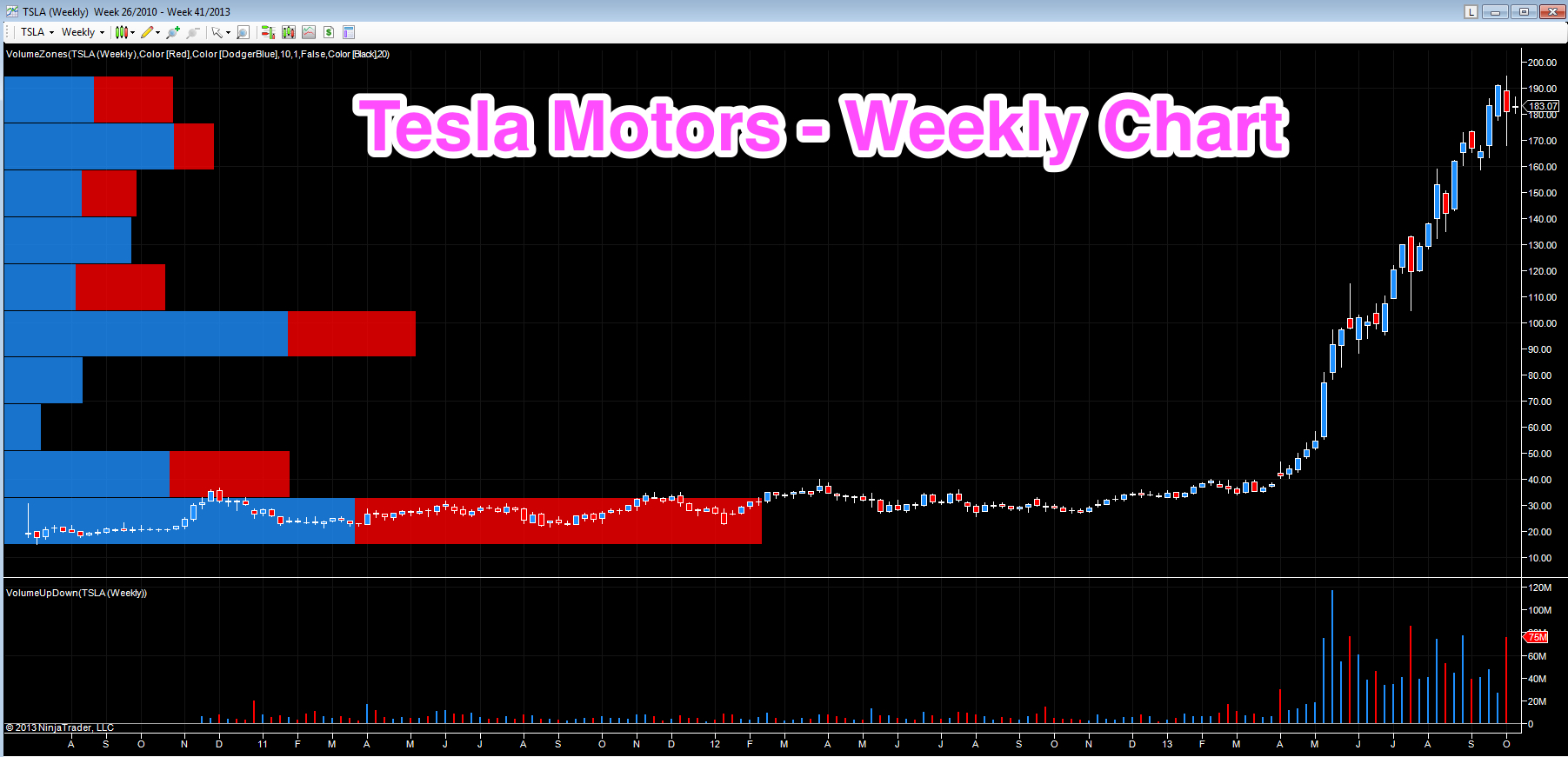 With so much media focus on shutdown & the debt ceiling crisis in the US, I thought that today I wouldn't add further to the thousands of words being written and spoken. Instead, I want to tell you a story.
Like all good stories, it has a good and honest hero and plenty of bad villains. Our hero is a visionary, who not only possessed a good heart (like all good heroes) but also a mind so brilliant that it could be said he was one of the greatest scientists who ever lived. His inventions have shaped, and continue to shape our lives today. In fact, without him it is doubtful whether we would even be living in the world as it is today.
Yet at the time, to paraphrase the famous quote; a prophet is never recognized in his own time, his contribution to most of the greatest inventions of the 20th century have either been overlooked, or are completely unknown. What is worse is that during his lifetime, he suffered betrayal and financial hardship, to the extent that he died completely alone and penniless.
By now some of you reading this may have guessed who I am writing about, and this prophet's name is Nikola Tesla. I am not going to list out all of his achievements, but suffice to say he is directly responsible for the way our electrical system works, based on an alternating current.
Before his invention the world was using the system developed by Thomas Edison, who was backed by one of the most powerful financiers of the time, John Pierpoint Morgan.
However, Tesla's alternating current system posed such a threat, they set to try and destroy him and stop his system becoming the de facto standard, despite knowing that it was far superior to Edison's. Fortunately, for us their scheming did not work! In any case, J P Morgan did not care whose system worked – all he was concerned about was controlling the market for electrical power.
Despite these powerful forces, Tesla's invention prevailed and he went on to provide the patents and ideas for many other inventions and products. Radio and radar, to name just two. And as an example of his exceptional qualities as a human being – his words to Marconi when Marconi managed to transmit the first transatlantic message, were:
"Marconi is a good fellow. Let him continue. He is using 17 of my patents" – a true and generous hero indeed.
Now perhaps you can see where I am going with this story as we fast forward to the 21st Century & to another visionary – Elon Musk, the founder of paypal, and the money behind Tesla Motors.
Not content with having made two internet fortunes Musk now seems determined to shake up the car industry, and by default the oil industry, not only by developing high performance electric cars, but also by producing cars which drive themselves, and even going so far as to say such cars will be available as soon as 2016. Whether this happens remains to be seen, but what we can see is the spectacular move in TESLA stock since the beginning of this year, which has seen it rise from around $40 to $183, in just under six months.
This meteoric rise appears to have caught many by surprise, but for students of volume price analysis, even a cursory glance at the weekly chart for Tesla would have revealed that TESLA was due to break, fast and hard. And the reasons are as follows:
First of all, as I stress in my book, The Complete Guide to Volume Price Analysis, a congestion phase on a chart, is always the precursor to a trend, and is the point at which a market is preparing to break out. In fact, I describe these phases of price action as the spawning ground for trends. So when price is in deep congestion a trader or investor just needs to be patient.
In Tesla's case the congestion phase was particularly extended, lasting almost 18 months, but just look at the rewards. The initial breakout arrived in May this year, supported by steady and rising volume, which in itself is always a strong signal. And the breakout was duly reinforced with some ultra high volume as the stock broke free, rising towards $100 and beyond.
Since then, and despite some pullbacks TESLA has continued its upwards trajectory, again on excellent volumes, to the extent that even last week's move lower, when one of its cars caught fire in an accident, has only resulted in a relatively minor pullback. The reason for this is plain to see and is simply the depth of the lower wick on the weekly candle, coupled with ultra high volume. This suggests that it is buyers who are still firmly in control of TESLA, at present.
Moving to the volume at price histogram to the left of the chart, the platforms of support for Tesla are clearly defined, as the stock price has climbed. However, the key point here is that throughout the histogram the balance is tipped to the buyers.
Now that the market appears to have absorbed the news of the fire, TESLA may well consolidate at its current price level before preparing to move to attack the $200 region and beyond.
Moreover, TESLA's chart pattern is also a classic, and one where patience is ultimately rewarded.
I would also like to think that TESLA himself would be astonished at the technological advances the company is making in his name.
By Anna Coulling