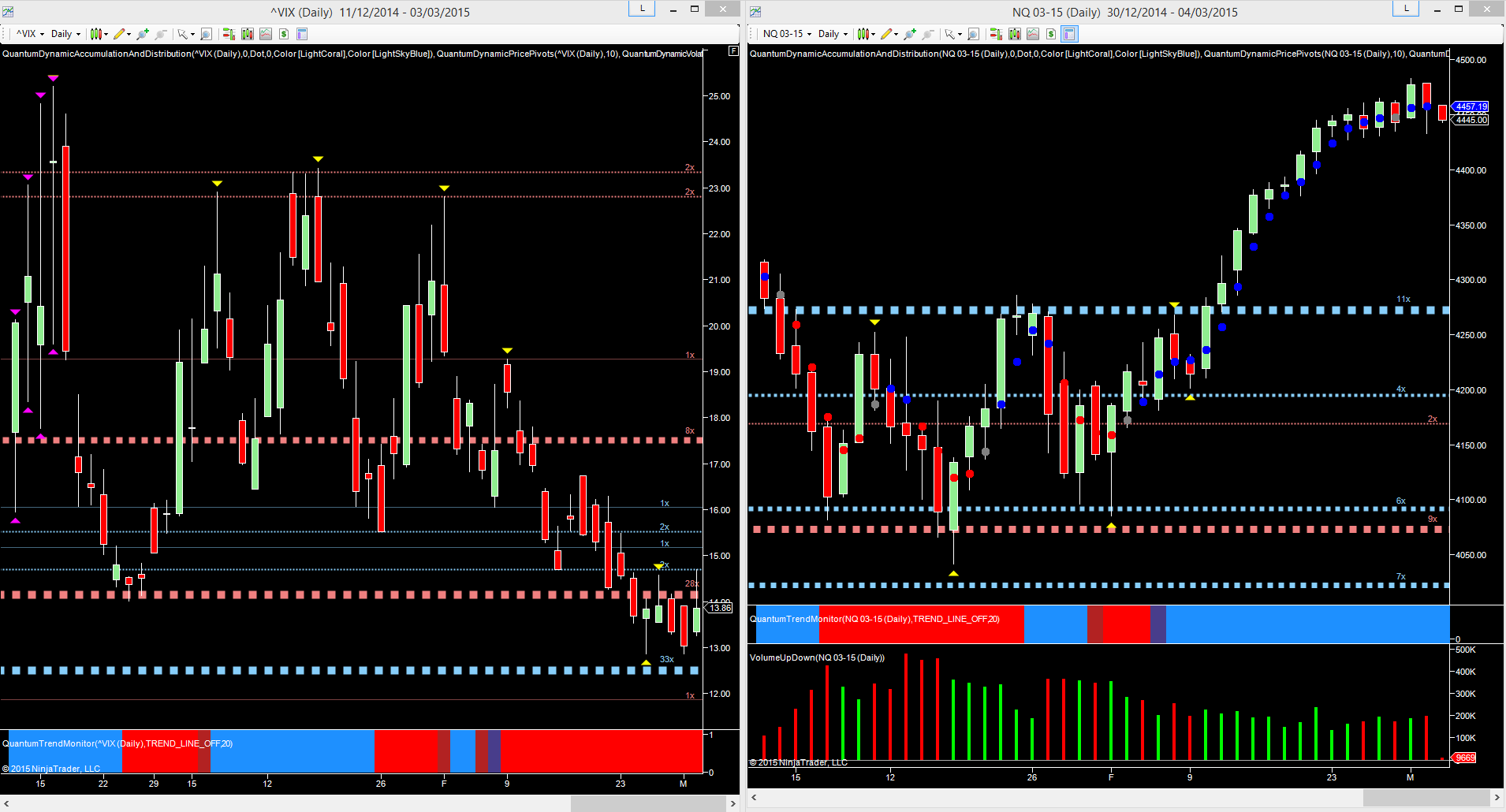 It's been an interesting start to the week for indices once again, and as I mentioned in my analysis on Monday, the parabolic price action of the NQ in particular, is suggesting a market that is exhausted, whilst desperately trying to hold on to a bullish tone. And this is now looking increasingly tenuous. The associated volume is also confirming this view with a long, slow steady decline in a rising market, indicative of weakness and a possible reversal. However, as I have stated in previous analysis this is not the 'big short', and much more likely the prelude to a correction once again, similar to those seen over the last few months, with any move lower then reversing and moving into a renewed phase of bullish price action.
Monday's effort to rise was duly reversed in yesterday's trading session with the NQ closing lower, but with the deep wick still signalling the bulls desperately clinging on in a tiring market. In early trading, the index is trading marginally lower at 4444.25, and any move through the platform of support now in place in the 4430 region will then open the way for a more sustained correction in due course.
The VIX too is at an interesting point on the daily chart, and the key levels here are 14.20 to the upside and 12.50 to the downside. And if equity markets do indeed correct, then it is likely to be the platform of support in the 12.50 region which will provide the springboard for a move higher, possibly to test the upper resistance level at 17.50 in the medium term.
By Anna Coulling