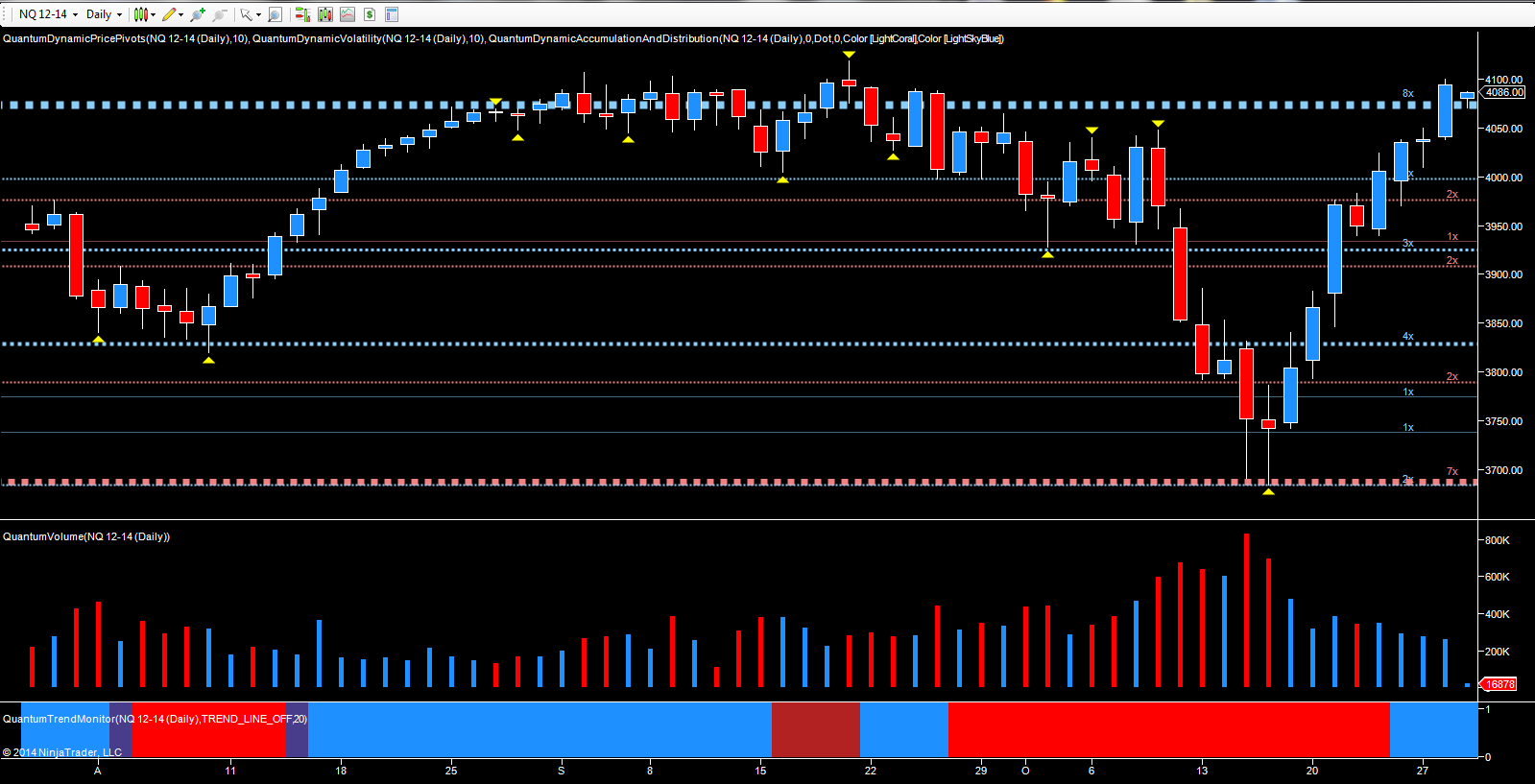 It was another day of solid gains for equity markets yesterday, with the NQ E-mini leading the way higher, and closing with a wide spread up candle ending the session at 4094, just shy of the psychological 4100 price level which was missed by o.25 of a point! The recovery in equity markets is now complete having regained not just the losses of mid October, but in the last few days has also broken through the deep congestion phase in the 3950 to 4050 region which is perhaps even more significant ahead of today's FOMC meeting. For volume traders, the last two weeks have been routine, given the volume price profiles delivered the 15th and 16th of October, as the big operators and institutions quietly moved in to buy, with everyone else selling in panic. Since then the move higher has been nothing short of dramatic, punctuated with a single down day, in an otherwise strongly bullish trend higher, and creating a classic V pattern reversal on the daily chart. Yesterday's volumes were above average, with the close of the session holding above the resistance zone defined with the blue dotted line in the 4080 region, a price point which is currently being tested in the electronic market, having gapped down overnight.
For today, all eyes will be on the FOMC, and any hints or clues as to the timing of interest rate decisions in 2015, coupled with further statements regarding the ending of the current bond buying programme. A seminal day for all the markets and a seminal one for the NQ from a technical perspective. If the 4100 region is breached with conviction, this will then create a solid platform of support, further confirming a resumption of the longer term bullish rally, with October simply seen as a long overdue correction.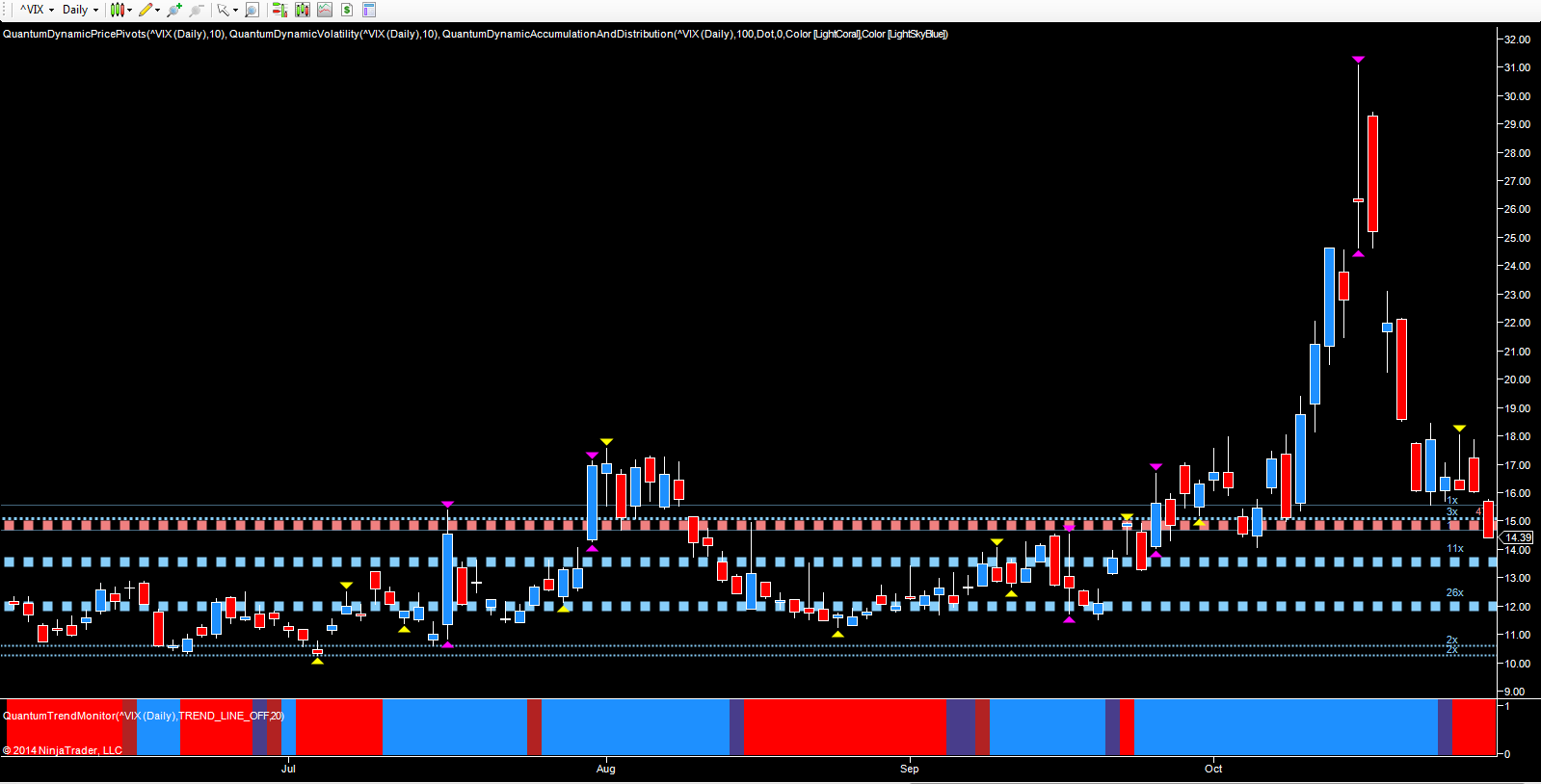 Meanwhile the VIX continues to move lower following the spike higher during the correction having touched 31, before moving sharply lower and back to test the deep platform of support in the 15 region, a level that was duly breached in yesterday's trading session as the index closed at 14.39. The next two levels of support are also clearly defined with the blue dotted lines in the 13.50 and 12.00 regions respectively, and any resumption of the longer term bullish trend for equities will then see the index back to test the two further levels below in the 10.20 and 10.60 region. A single figure VIX then becomes a real possibility as we move towards the end of the year, and the traditional (if not guaranteed )……. Santa Claus rally!
By Anna Coulling