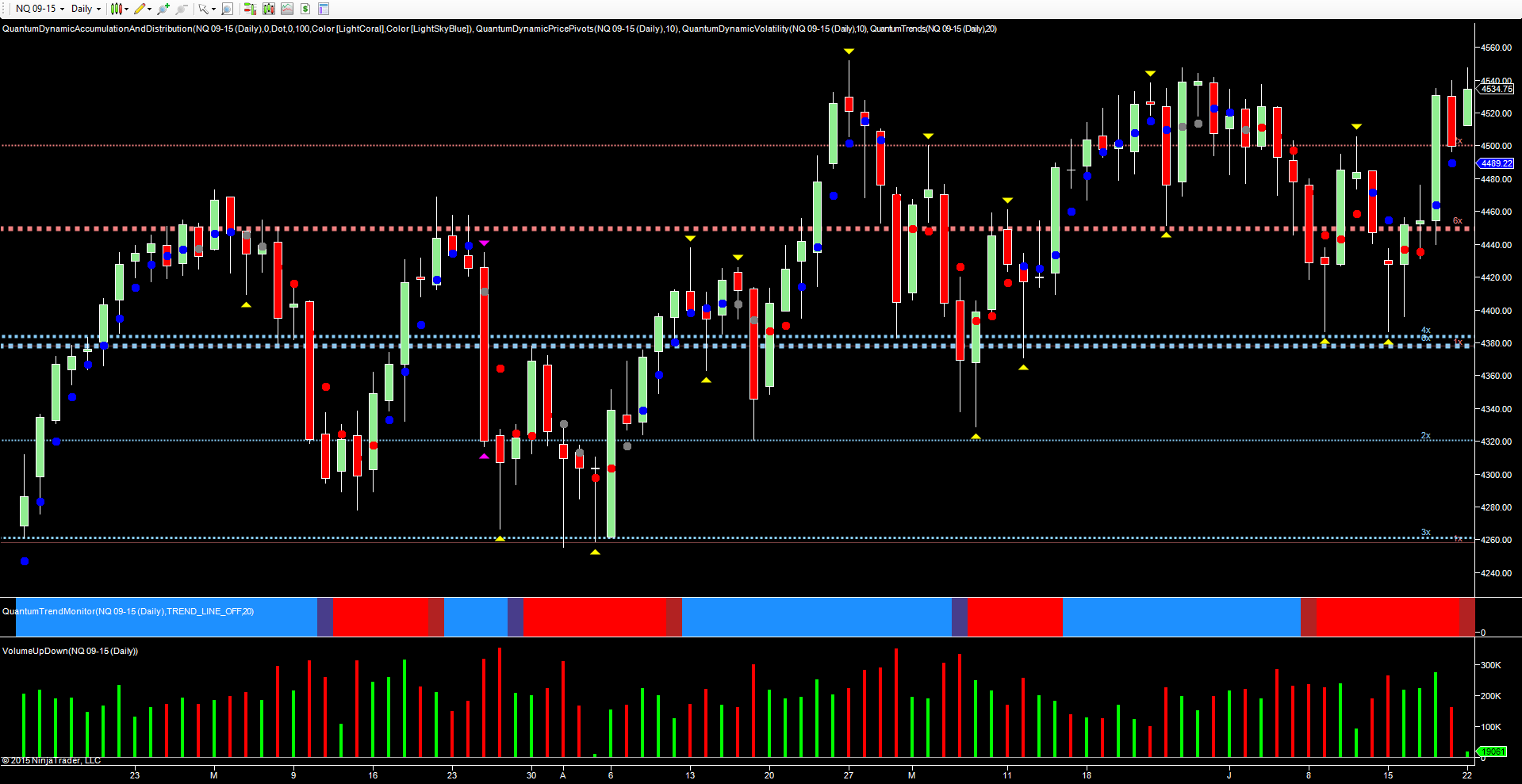 It was another dramatic week for equities with the NQ emini once again leading the pack, returning to test the ceiling of resistance in the 4550 area, which to date has held firm, as the markets now await the outcome from Greece. Most likely a 'solution' will be found and the can kicked down the road, with markets duly sighing as the sun shines again.
For the NQ emini, the support and resistance levels are clearly defined on the daily chart, and once again it was the deep hammer candle which was the portent for a recovery and rally off the lows of 4380 where a deep platform of price support has been built, as denoted with the double blue dotted line on the accumulation and distribution indicator.
This is a region that has seen strong accumulation in the past and continues to hold firm. The most recent test of this level was on the 15th June, where the deep hammer candle coupled with good volume signalled the buying and support in this price region. The index duly rallied with the pivot low confirming the bullish picture, with Thursday's price action driving the index sharply higher once again and back to test the 4540 region once again. Selling pressure on Friday was modest with the down candle closing on low volume, suggesting bullish sentiment remains intact, with the index rising once again in early trading this morning on Globex to trade at the time of writing at 4535.
With the US dollar continuing to remain weak, and with a resolution to Greece now increasingly likely, the 4560 region now looks set to be tested in due course, and once this level is broken, then expect to see equities continue higher with the NQ emini in the vanguard.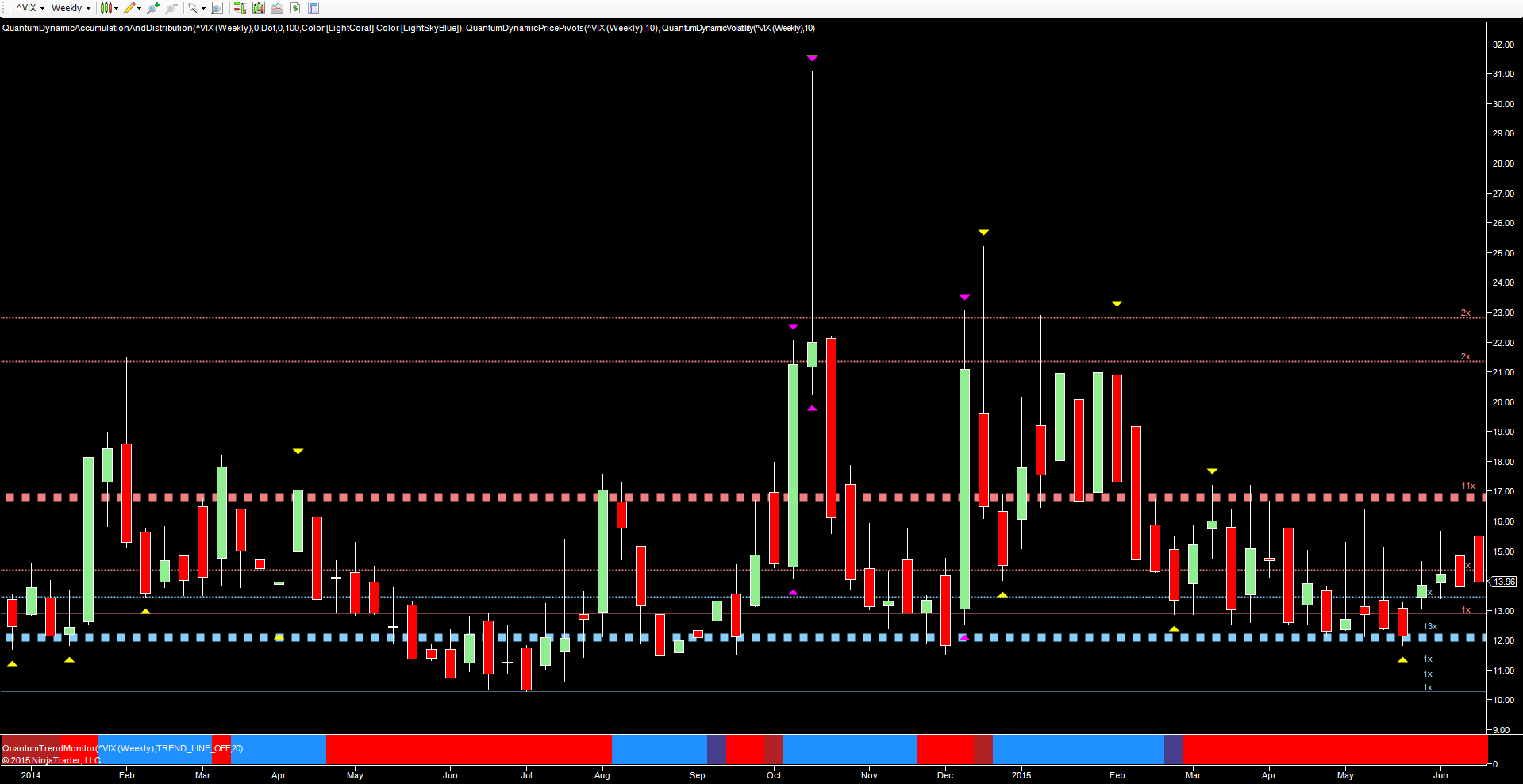 Moving to the VIX, and the weekly chart, the current phase of congestion is clearly defined with the ceiling of resistance in place at 17, and the platform of support at 12.00, and for any continuation of the longer term bullish trend the level defined with the blue dotted line will need to be breached. Any close below this level on this timeframe will then confirm and extension of the longer term bullish trend with a potential for the VIX to then move to single figures, at which point the danger flags will start to fly in earnest!
By Anna Coulling
Charts are from NinjaTrader and the trading indicators from Quantum Trading.