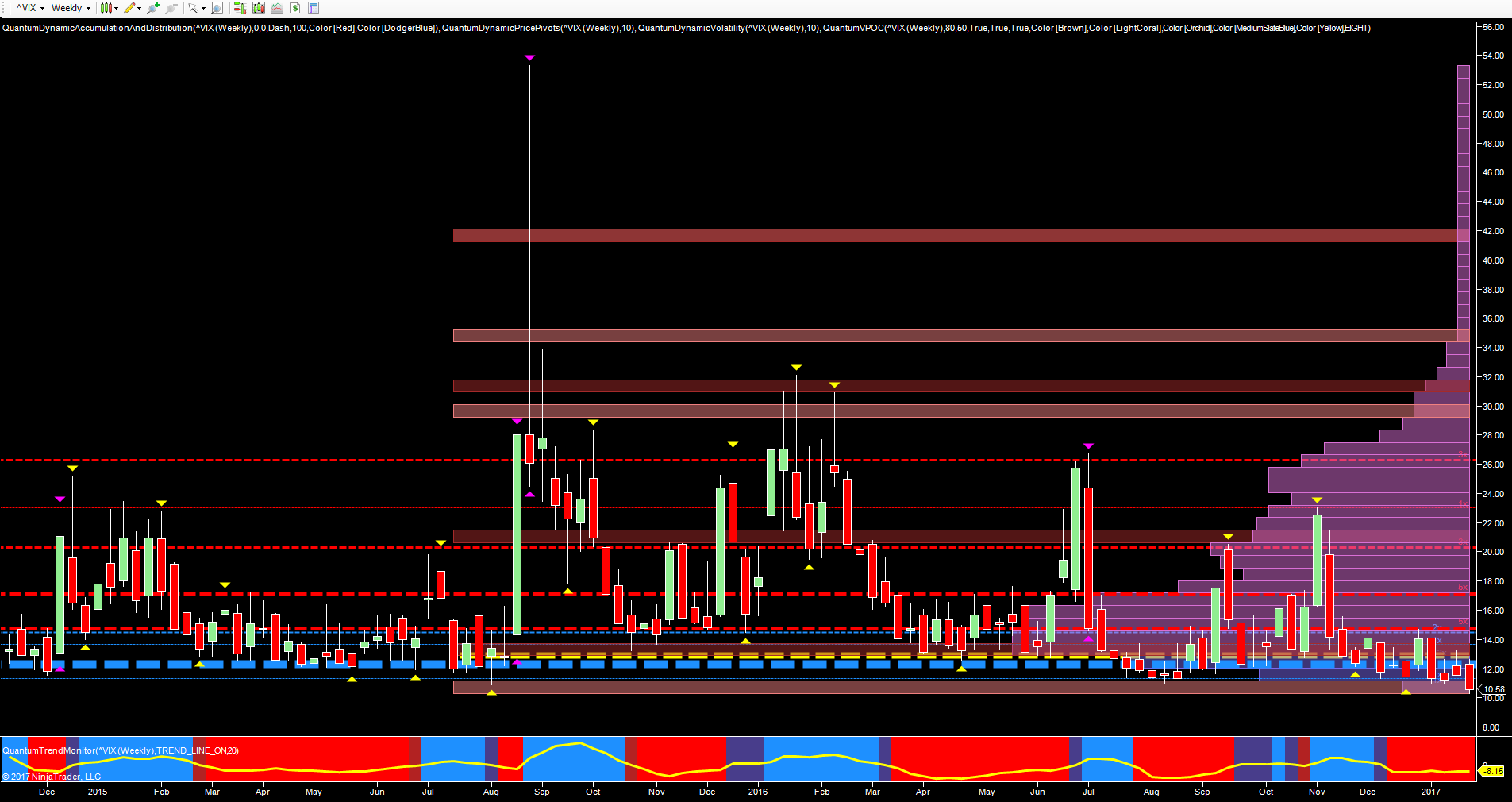 It's been a long time coming, but last week's strong move in US equities, finally saw the VIX break through the platform of support which has been holding firm for over a year, constantly rejecting each test, with the index bouncing higher once more. This price action has been repeated so many times since late 2014, it was often a question of whether, rather than when.
Now the question has finally be answered with the when appearing, last week, as the index finally broke below the immense platform of support in the 12.00 area and denoted with the blue dotted line of the accumulation and distribution indicator, to close the week at 10.58, a level not seen since mid 2014. And of course, the next question is this – will the VIX continue lower now this support platform has been taken out, and move down into down single figures? The short answer to this would be yes, given the weight of price action now firmly overhead, and with the VPOC itself, adding further pressure from the 12.80 area, as shown with the yellow dotted line, and the weekly two bar reversal following the presidential election also adding further bearish sentiment.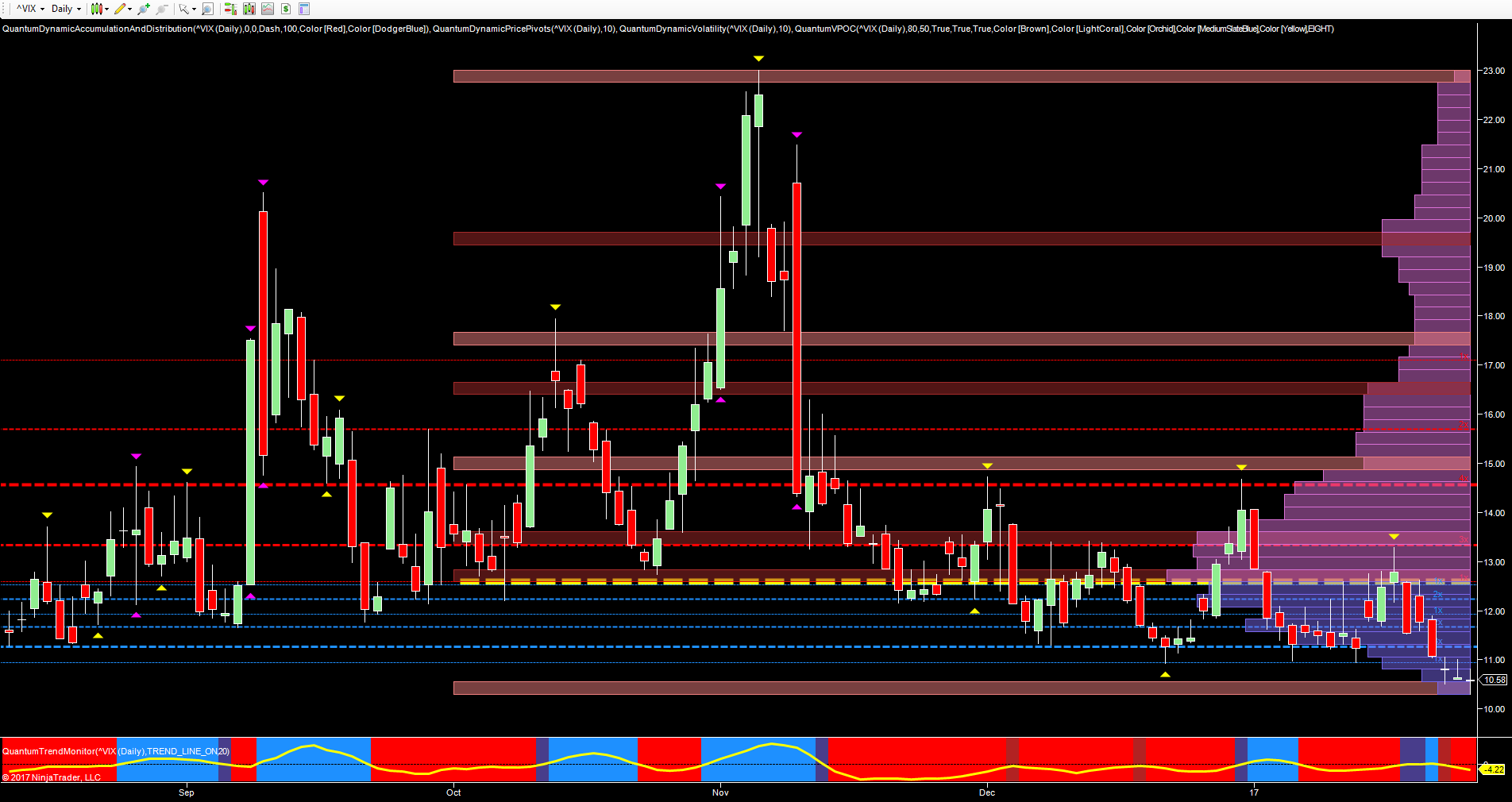 This bearish sentiment is easier to see on the daily chart which reflects the slower time frame, with the catalysts for the move lower appearing in the first half of the week, and then confirmed with the gapped down phase of price action in the second half, with Friday closing on a small doji candle. Here too we can see the volume point of control in the 12.50 and with low volume nodes now immediately below, a move to single figures is now on the horizon, when no doubt the alarm bells will truly start to ring, as complacency sets in, equity markets climb ever high, and the bullish trend for equities appears to show no end. And at that point, just when everything seems lollipops and roses rosy, the VIX will bite back with a vengeance – but not just yet I think – there is plenty of mileage left in the tank before those commentators and analysts who have been calling the big short will finally have something to celebrate!
By Anna Coulling