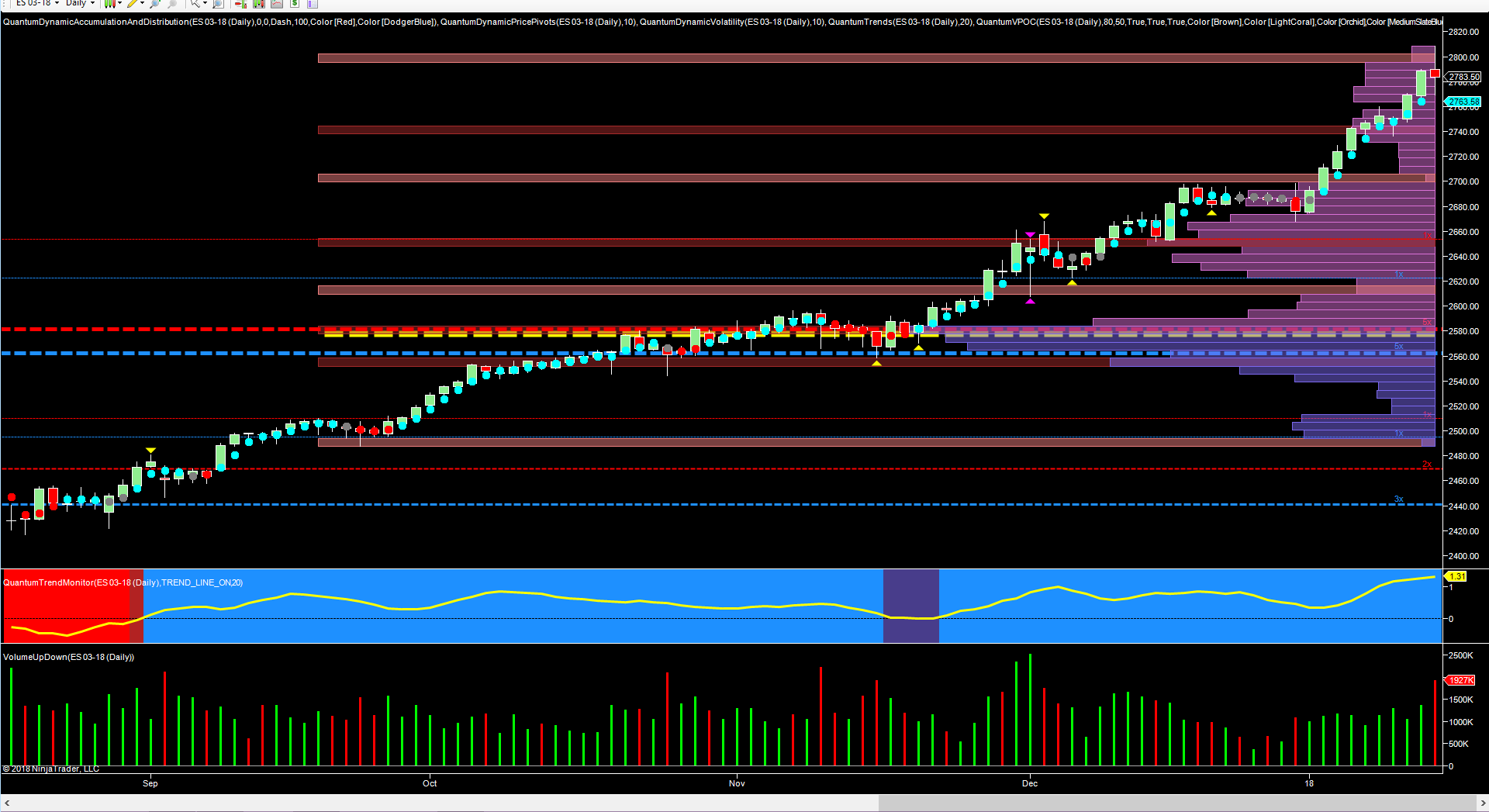 As you would expect the ES e-mini too has followed a similar path today in terms of both price action and volume with the daily chart closing on a long leg doji candle of indecision, coupled with high volume. Whilst this is not indicative of a imminent climatic reversal, like the YM signals a significant pause point from which we are likely to see a move into congestion at the 2800 level.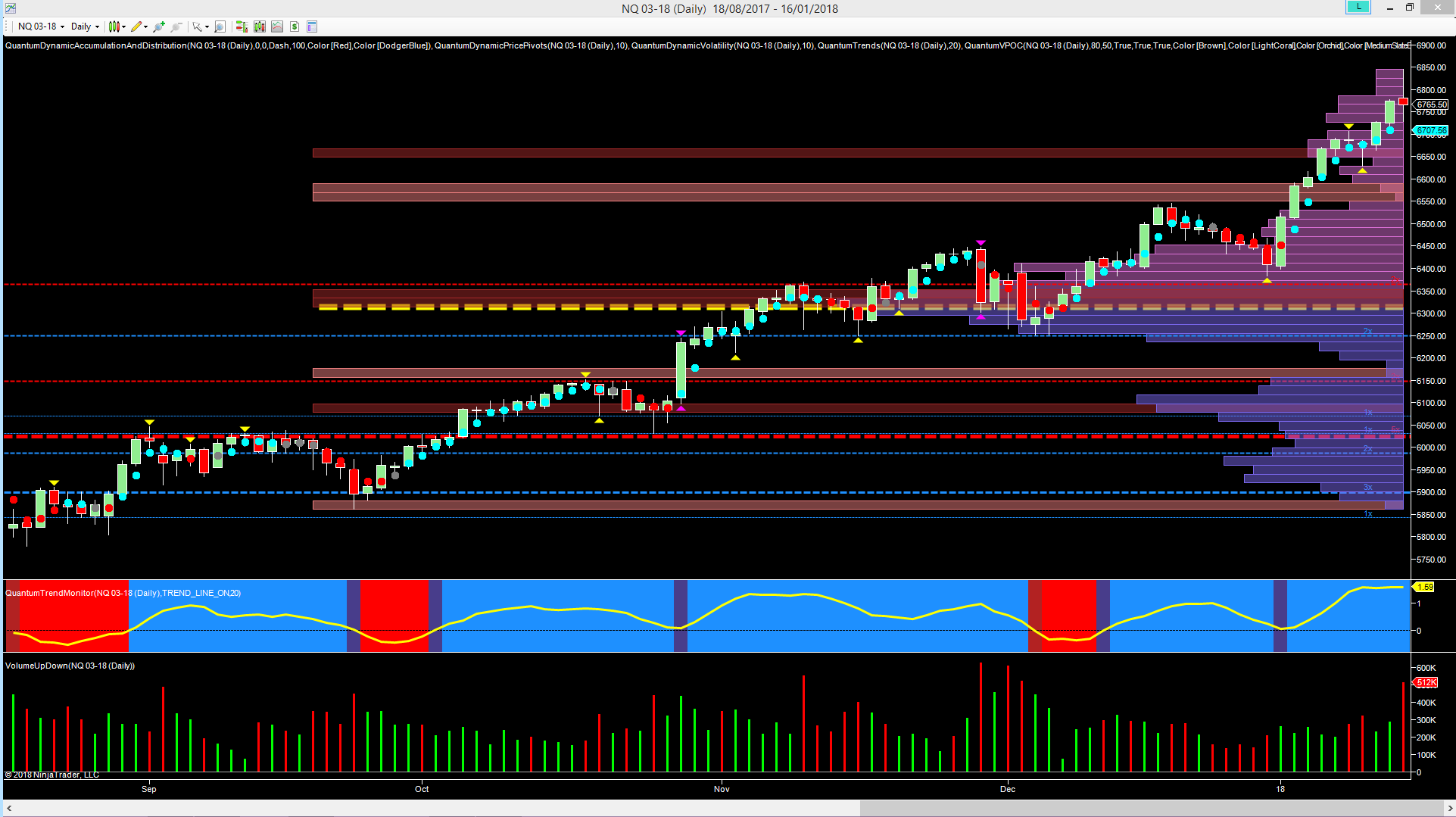 Moving to the NQ this pause point is also reflected with the index touching an intra day high just shy of 6850, and closing below the open and posting a doji candle as a result. Here too volume is high, but as always we have to remind ourselves that a doji candle is just that, and signals nothing more than indecision and has no influence in terms of potential climatic price action.
And with the VIX moving back into double figures and bond prices falling, here too we are sensing the recent rampage higher for equities is most definitely coming to a pause.
By Anna Coulling