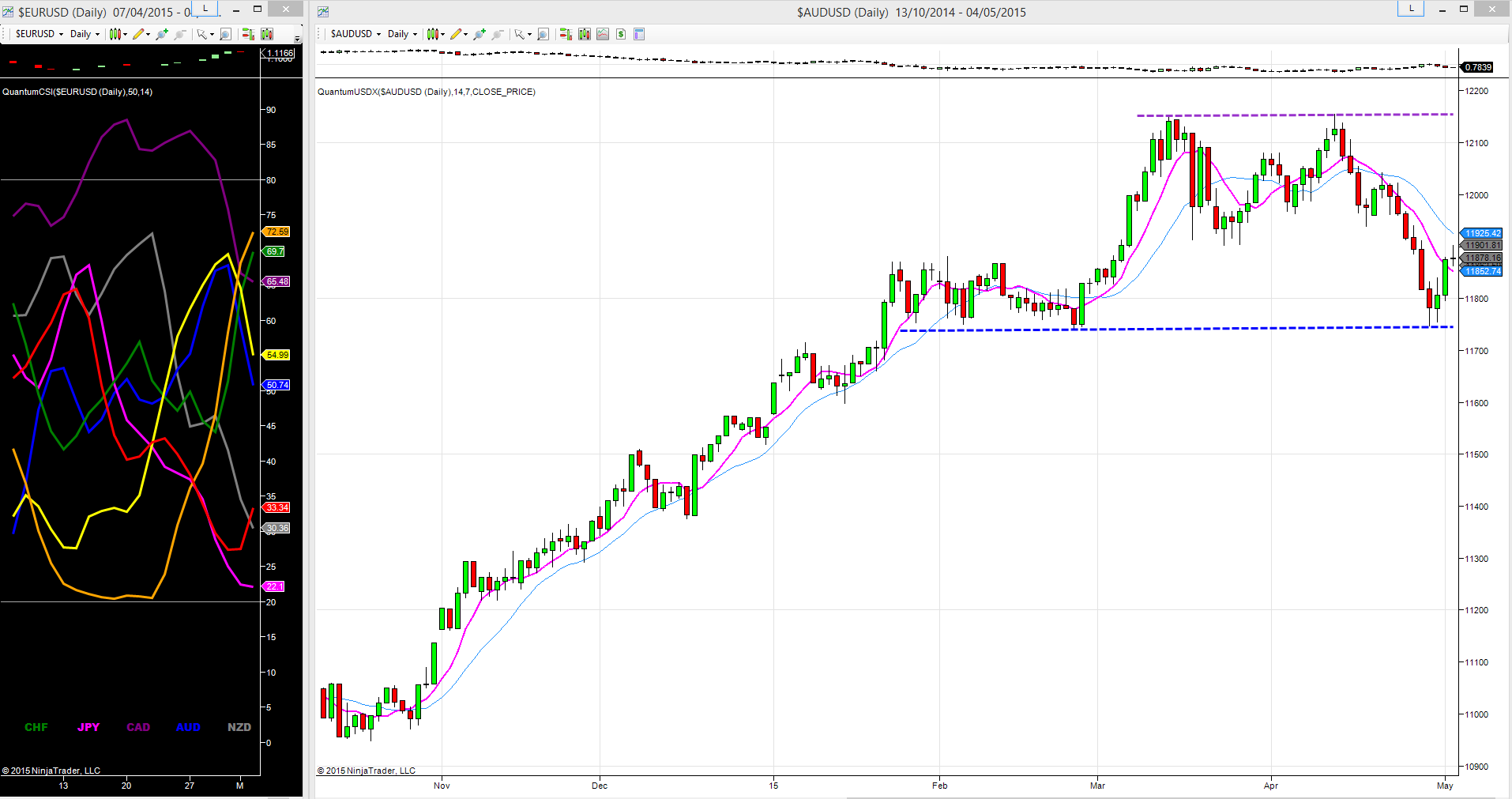 After the big fight at the weekend, the focus has shifted from Las Vegas back to Wall Street where the heavyweight contenders are now taking centre stage in a week full of news.
In the blue corner is the US dollar and in the red corner is the FED, and much will depend on key economic releases this week, and in particular the monthly non farm payroll data on Friday, which is likely to influence the short and medium term direction of the USD.
From a technical perspective the daily chart of the USDX clearly reflects the battle lines with resistance now in place at 12,150, as denoted by the purple dotted line, with equally strong support building in the 11,750 region, as denoted by the blue dotted line. The reason for using the USDX for this analysis as opposed to the more usual DXY is that the latter is heavily euro centric, whilst the former presents a more balanced view based on an equally weighted basket of four currencies. These are the euro, the British pound, the Aussie and the yen. In other words the four most heavily traded currencies.
Today's price action has seen further bullish sentiment for the US dollar, albeit relatively muted given the holidays both in Japan and the UK, so we may have to wait until tomorrow for a clearer view of whether the bounce from support at 11,750 has indeed some momentum, or is in reality a short term reversal in a longer term bearish trend for the dollar.
Indeed, it could be argued that this chart is displaying signs of weakness based on the double top already in place, and any move through the 11,750 area is then likely to see an acceleration in downwards momentum.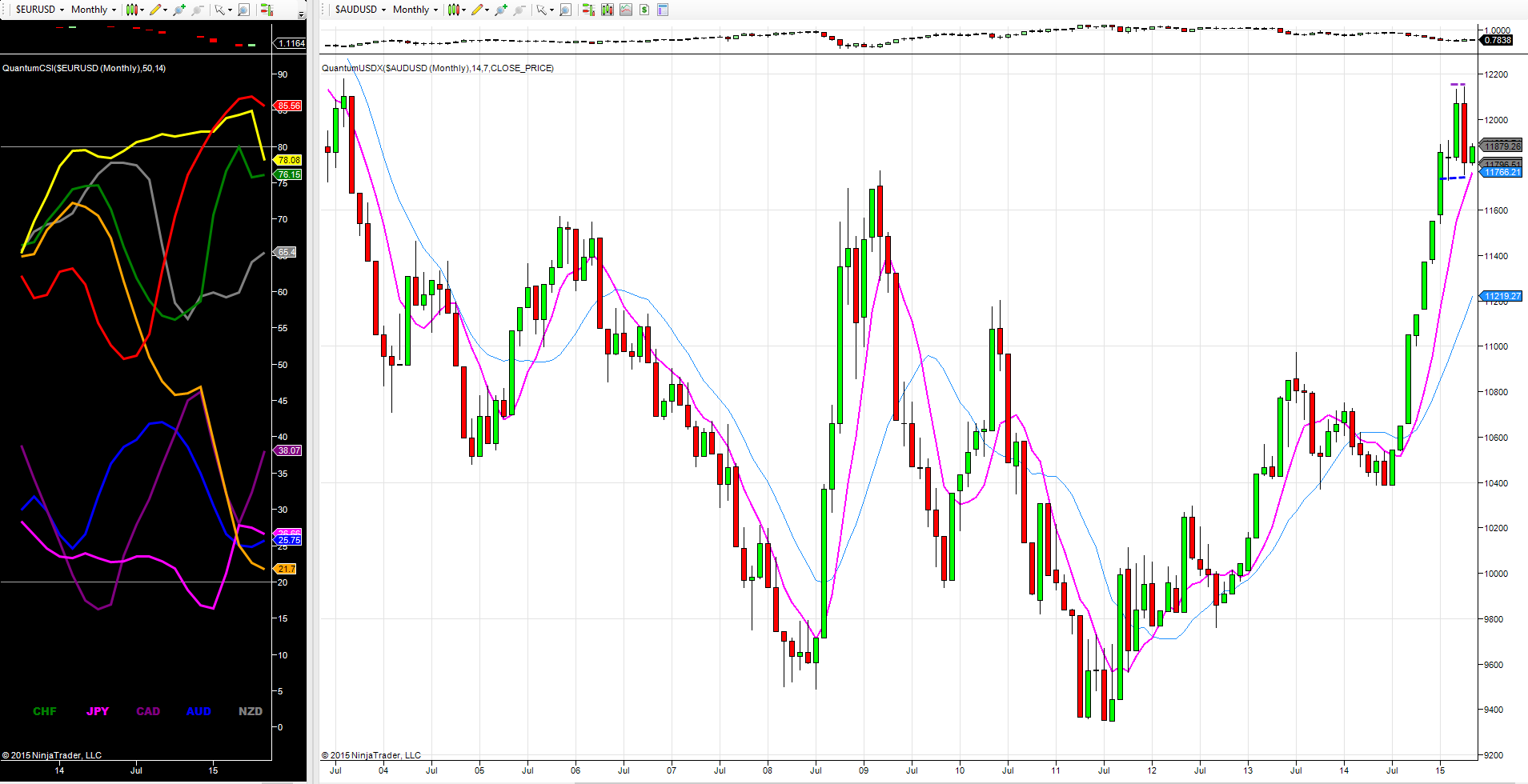 Moving to the monthly chart the bearish engulfing candle of April is clearly self evident, and given the meteoric rise of the dollar any reversal of the high should come as no great surprise, and indeed mirroring the price action of 2009 and 2010.
In summary the technical picture for the US is now at a key level and it is this week's fundamental releases which will dictate its future short and medium direction.
By Anna Coulling