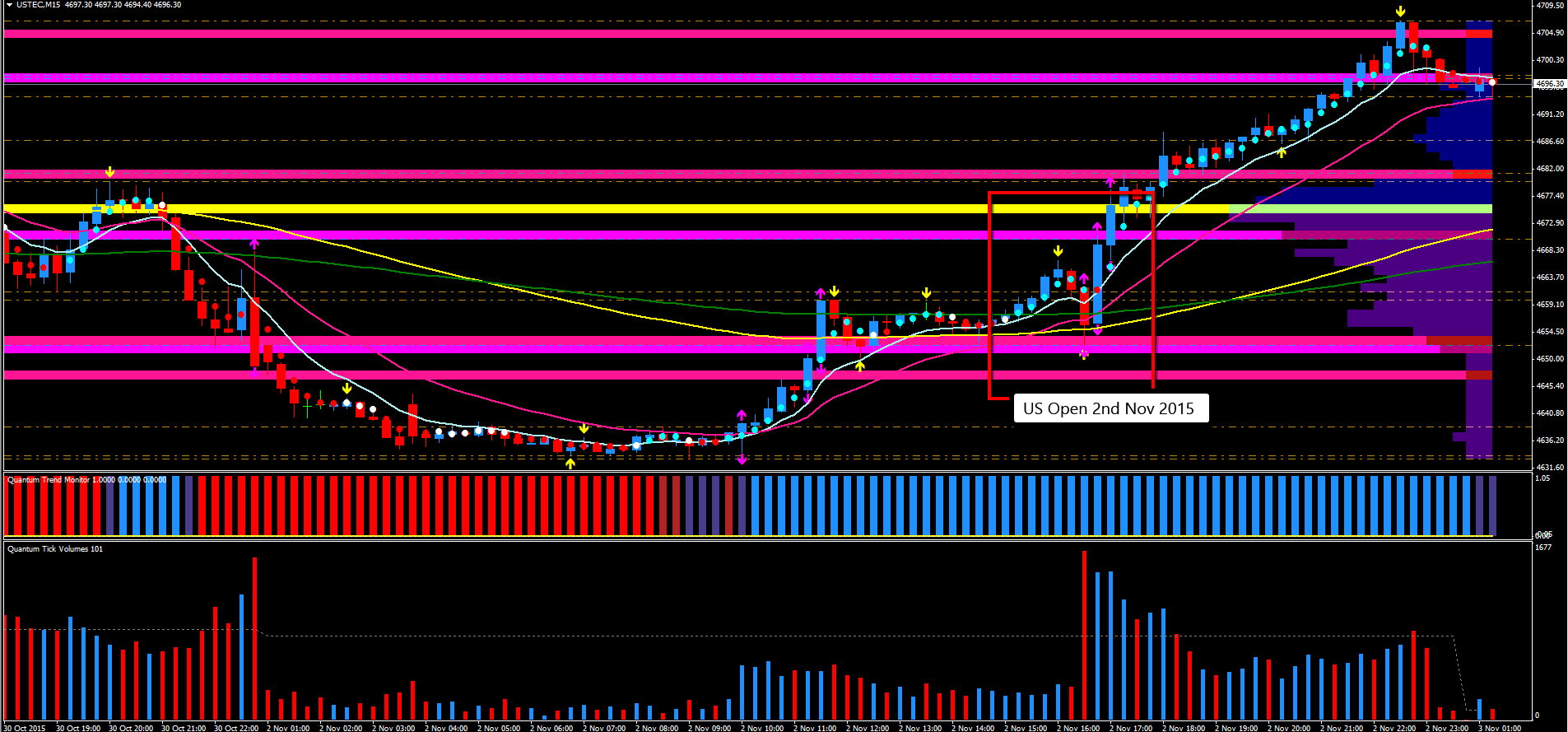 With the Nikkei having fallen over 2% at the start of a new trading week and month, European and London traders could be forgiven for thinking their respective markets and Globex would simply follow suit. And the indices on Globex did indeed make an attempt to follow through to the downside, but it seemed Mr Market had other ideas.
This was the scenario leading up to our e-emini trading webinar at 12.30 pm London time where we initially considered the equivalent Globex charts on our MT4 platform, and here once again it was the USTEC (NQ/Nasdaq equivalent) which led the way. It was the London open at 8.00 am which signaled the bulls' intentions to take control as the index posted a volatile candle with a deep lower wick on strong volume. This was sufficient to begin moving the USTEC higher until mid morning when the index paused ahead of our webinar, moving into an extended phase of price congestion, before rallying higher once again ahead of the open of the physical market.
As usual the open of the physical session was the perfect opportunity for Mr Market to trap unwary traders on the wrong side as the index posted a deep volatility down candle on very high volume, but with no follow through it was not surprise to see a strong reversal higher on strong volumes and wide spread candles.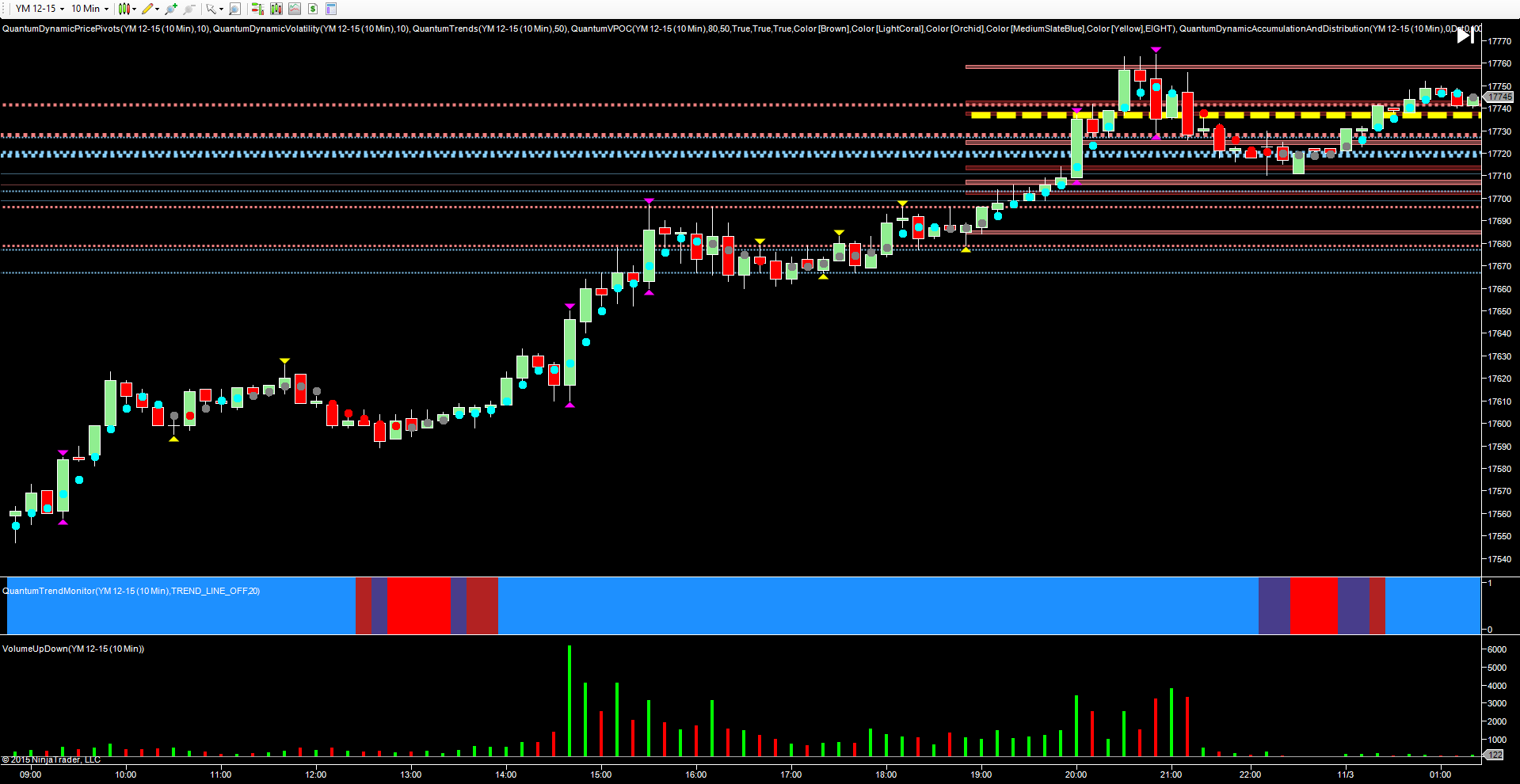 The price action on the YM (Dow Jones e-mini contract) was similarly impressive, and keeping pace with the NQ e-mini which in recent sessions has been leading the way. Indeed, as David & I highlighted in the webinar, the NQ itself has already broken through the deep congestion phase which developed during the early part of year, and as such sending a clear signal of bullish momentum for its sister indices. The YM & ES have a little way to go to clear this congestion, but with the NQ now leading strongly the bullish trend looks set to develop further as it breaks out into new high ground with an early start to the Santa Claus rally.