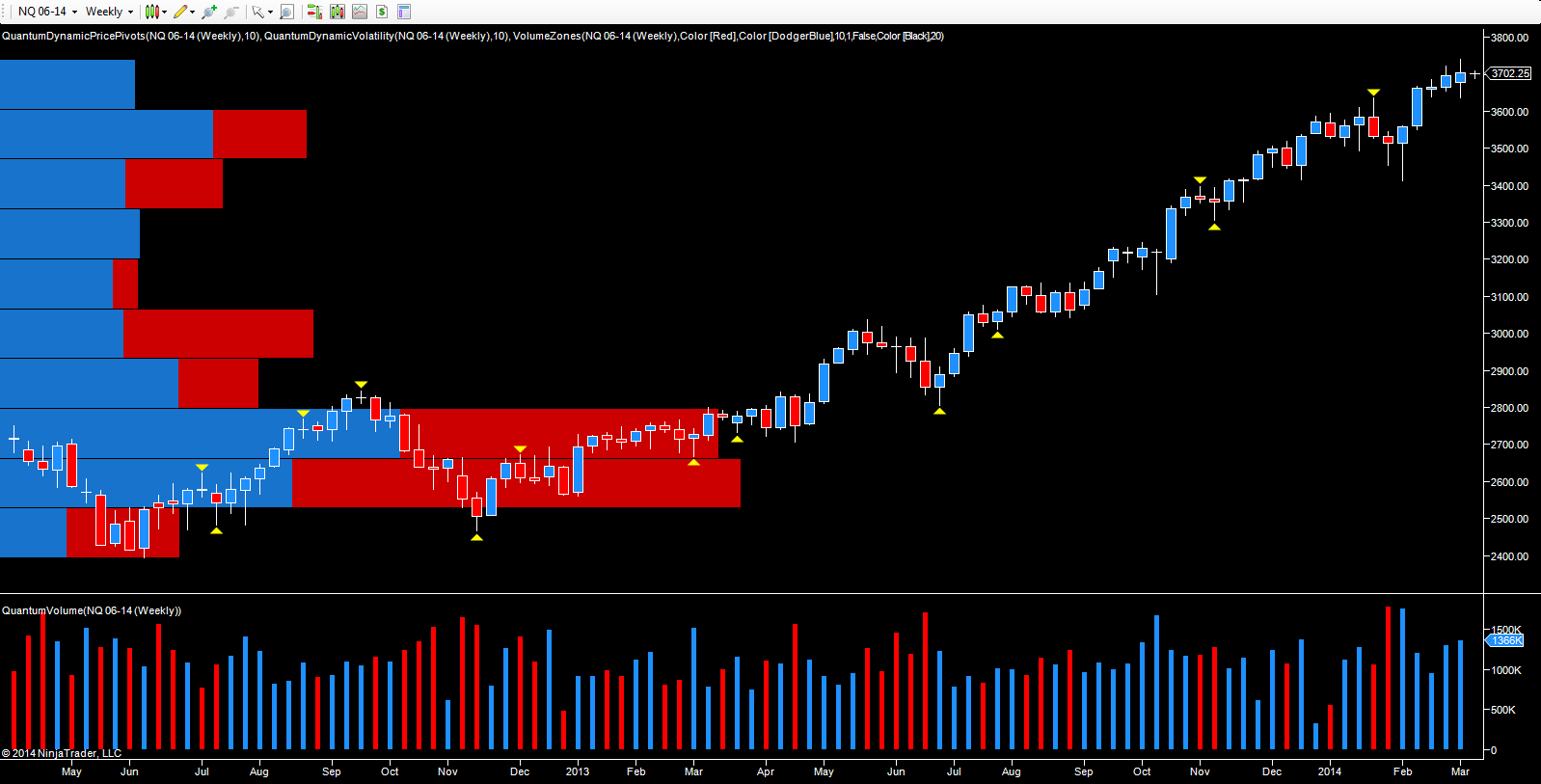 Whilst daily charts give us a framework for intraday trading, it is often the weekly chart which gives us a broader perspective, the zoomed out view, and this was certainly the case with oil which I looked at recently. The daily chart is often too close to the action, to give us the composite longer term view, and following a difficult week for many markets with Russia dominating world events, its time to do the same with the E-mini NQ.
Stepping back for a moment to the sharp move lower towards the end of January, the volumes and associated price action tell their own story, simply and clearly, following the ultra high volumes for the last week in January, and the first in February. For VPA followers, this was an instant and clear signal of buying, with narrow spread price action, high volumes and deep wicks to the lower body of both these candle, with the market consequently rallying higher as expected.
The move higher in February has been accompanied by rising volume, although the spreads on the candles are relatively narrow, suggesting a possible pause at the current level. Indeed last week's doji candle is confirming this view, but there is nothing to suggest that this is anything other than a temporary pause following the bullish momentum of February, and with a strong and well developed platform of support now in place between 3500 and 3600, this should provide the springboard for further upside momentum in due course.
In summary – we may see a pause and short term reversal lower from the 3700 area, but with the solid platform of support now in place below, any downside move should be relatively minor, with the market continuing higher in the longer term.
By Anna Coulling